Subscribe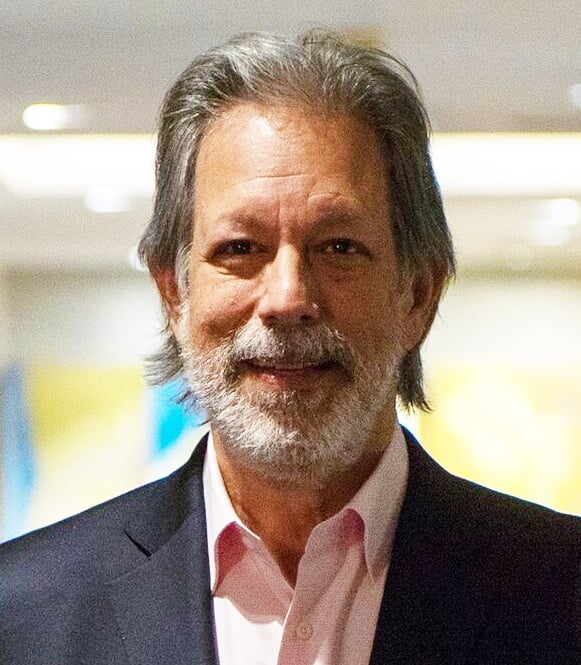 Woodward interviews Trump and makes headlines
WOODWARD INTERVIEWS TRUMP
BOB WOODWARD found himself making big news last week in the 2016 race for president. On Sunday, April 3rd The Washington Post ran Bob's revealing article recapping his interview with Donald Trump. It was picked up and quoted by virtually every news organization – large and small - all over the world. This was the kind of interview that only a journalistic legend like Bob Woodward can do - his meticulous research paid off in an absolutely fascinating and revealing discussion with the candidate.
BEFORE THE WASHINGTON POST STORY THERE WAS "MORNING JOE"
Bob has been critical of the media's questioning of candidate Trump saying they're really not asking the tough questions. In fact, in March Bob was on MSNBC's "Morning Joe" show and the hosts urged Woodward to try and accomplish what they'd not been able to do -- to get the candidate to explain the details for funding the so-called border wall with Mexico. That encounter also made news - see the MSNBC interview here.
THE WASHINGTON POST ARTICLE AND TRANSCRIPT
When it was his turn to meet with the man – Bob Woodward (joined by Robert Costa) engaged in a lengthy conversation that many said turned out to be candidate Trump's "most devastating interview" yet. The candidate was less than impressive in his command of the details behind the policies he was championing. Here are links to the Woodward interviews Trump transcript and the April 3rd article: In Turmoil or Triumph, Donald Trump Stands Alone
SLATE TURNS THE TABLES AND INTERVIEWS BOB WOODWARD LAST WEEK
Bob Woodward was on the other side of the desk last week as Slate interviewed the legendary investigative newsman. In that interview he talked about how he's tried to remain a Washington outsider. Republicans think he's a Democrat - and Democrats think he's a Republican. He's written about the Washington establishment with equal thoroughness - pulling back the curtain on the corridors of powers for all to see. Here's a link to the Slate article.
BOB'S CLASS AT YALE DISCUSSES THE TRUMP INTERVIEW
On Monday, April 4th I had the privilege of attending Bob's journalism class at Yale for a discussion on the Trump interview and the questions he'd asked. It was a great opportunity to get the behind-the-scenes and off-the-record comments about candidate Trump from Bob himself. I wish I could tell you - but I can't. in any event a photo below of that great opportunity.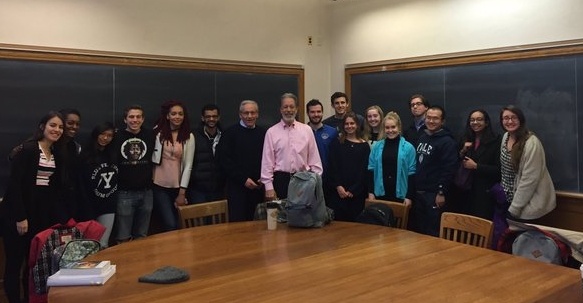 STILL ONE OF THE MOST POPULAR SPEAKERS ON WASHINGTON POLITICS
Bob Woodward has remained one of the most popular speakers on Washington politics for meetings and events because he gives audiences stories and insights they won't hear anywhere else.
About Tony D'Amelio
Tony has spent his career putting talented people and audiences together, first in the music business and later representing the world's leading speakers. After concluding 27 years as Executive Vice President of the Washington Speakers Bureau, Tony launched D'Amelio Network, a boutique firm that manages the speaking activities of a select group of experts on business, management, politics and current events. Clients include: Mike Abrashoff, Vernice "FlyGirl" Armour, Geoff Colvin, Daryl Davis, Ron Insana, Katty Kay, Beau Lotto, Nicole Malachowski, Bill Walton, and Bob Woodward.