Subscribe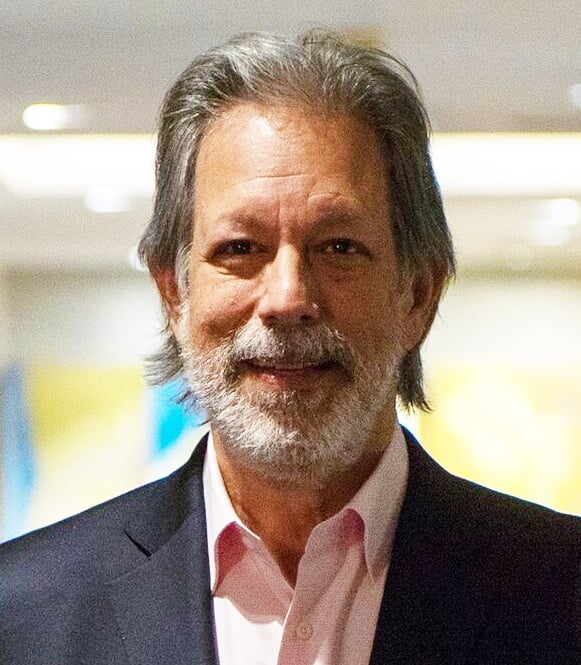 A DIFFERENT KIND OF BOOK REVIEW: WHAT MADE ME WHO I AM BY BERNIE SWAIN
NOT YOUR TYPICAL BOOK REVIEW
This is a different kind of book review. An old friend just released his first book and it's getting lots of attention. Bernie Swain is founder of the Washington Speakers Bureau and he's finally doing what so many folks have urged him to do; he's telling his amazing success story.
The inspiring book is called What Made Me Who I Am – and it's really two books. First and foremost, it's a collection of writings from many of the notable clients Bernie served during his many years at the helm of the prestigious Washington Speakers Bureau. He called on them to write about turning points in their own lives. Then, it's a book about Bernie's own turning point and his remarkable journey to create one of the world's top lecture bureaus. There are important personal and business lessons to be learned from both parts of this gem of a book. This is a book for anyone who believes that tomorrow can be better than today and that dreams can indeed come true with hard work and determination.
FAMOUS PEOPLE WHO KNOW BERNIE
Over the years the list of people Bernie Swain has represented for speaking reads like a staggering Who's Who of contemporary politics and culture: Colin Powell, Rudy Giuliani, Ronald Reagan, Margaret Thatcher, Peter Jennings, Tom Brokaw, Tony Blair, George W. Bush, Condoleezza Rice, Madeleine Albright, Peter Ueberroth, Terry Bradshaw, Jim Valvano, James Carville and Mary Matalin, Ben Bernanke, Alan Greenspan, Alex Haley, Doris Kearns Goodwin, Mike Krzyzewski, Lou Holtz, Jim Valvano, James Baker III, Norman Schwarzkopf, John Major, David Gergen, Chris Matthews, Norah O'Donnell, George Will, Mark Russell, Jack Valenti, George Stephanopoulos, Tim Russert, Robert Reich, Tom Peters, Sugar Ray Leonard and Dick Vitale -- and that barely touches the complete list.
A CHARISMATIC FIGURE
This is less of a book review than an insight into the book's incredible author. I first met Bernie in the spring of 1984. Washington Speakers Bureau was still a fledgling company back then but it had already earned a great reputation in Washington with a roster of veteran journalists and political folks. I'd been introduced to him by a successful business author of that time, Dr. Charles Garfield. In meeting Bernie you knew you were meeting someone special – he had a way about him – and the ability to engage with humor and a mischievous smile that belied his intensity. Bernie was driven to do great work for those he served and he had a vision for WSB's growth. I was instantly drawn to the dedication he had for his profession. He asked me to join up and I told him I would – just as long as we could open an office in New York City. I was living in Boston at the time and had no interest in moving to Washington, D.C. – I wanted to move back to the New York area, which is home for me. But one thing I knew for sure: I wanted to work with Bernie Swain. Probably much like folks gravitated to the energy of Steve Jobs at Apple and other entrepreneurs who cut their own path, Bernie was that kind of magnetic personality. He is the reason I joined the company.
BREAKING THE RULES
WSB opened an office for me in Manhattan in 1985 and we shared space with Williams-Gerard Productions. The staff consisted of one agent (me) and one-and-a-half assistants and it was one of the best decisions we could have made. The New York City presence meant we had influence on two fronts – political and financial. In the 1980s Washington Speakers Bureau created many "firsts" for the lecture industry because the company was fresh and new. We weren't dragging along legacy baggage that needed to be jettisoned before establishing our business model – we were working with a clean sheet of paper. During those high growth years it was fun to be part of the team that re-imagined the very definition of what it meant to be a speakers' bureau.
A GREAT ROLE MODEL
While I walked into WSB with nearly 15 years of experience as an agent, most of it was in the music business which was a very different beast. You can imagine some of it – and I'm here to tell you there are other bits you absolutely cannot. So watching Bernie build relationships in this new marketplace was a revelation. The way he spent his day - reassuring both event planners and the speakers we represented - provided invaluable lessons to the whole staff on a daily basis. Bernie set the tone for the organization with this simple directive to the staff: when faced with any kind of situation, just do the right thing. He didn't want people to do the least costly thing – or the most expedient thing – or the thing that will cause the least embarrassment . . . just do the right thing. Always. That mantra endured throughout all those early years and served as a beacon whenever anyone on the team faced the inevitable situation where the wheels fell off the wagon. There was nothing more powerful than having everyone on the team understand that one very vital lesson and I am convinced that it was the fuel that powered WSB back then.
GREAT ORGANIZATIONS HAVE HIGH STANDARDS
One thing some people misunderstood about Bernie was his intensity – it came from down deep and was well-intentioned. He was a guy who never wanted to disappoint clients or talent and he took his pact with them very seriously. And of course, when he felt that anyone on the team had let a valued customer or speaker down, he'd let us know just how unhappy he was. He was completely committed to setting the highest possible standards and he wanted everyone on his team to perform at that level. Let's face it – we were working with powerful individuals who were used to having things done their way – without any hiccups. Was it stressful? You bet! But the job was to meet their expectations and thanks to Bernie's leadership, we did. Amid all that stress I'd be remiss if I didn't mention that as hard as Bernie worked – he was an incredibly dedicated family man. His wife, Paula, helped him start the WSB and together they have raised three truly remarkable children – Tim, Michael and Kelley. They're Bernie's greatest joy.
NO ORDINARY JOB
I'm grateful for the opportunity Bernie gave me all those years ago. I hung my hat at WSB for nearly 28 years. It was a fun sandbox and an education like no other I could have ever hoped to have. It changed my life because I learned to look at the world around me in a completely new way. Done at the highest level, the speaking business is not a job – it's a lifestyle. Our clients were in the news or reporting the news each and every day. The challenge was to keep up with the latest news about them and pass it on to event planners to help them understand why our speakers were so valuable to address their audience. To be great at the job you had to be a voracious consumer of content on all platforms to stay informed enough to be credible. Reading the newspaper or two and watching the nightly news (a quaint idea now, really) was simply not enough. Also it was not uncommon to assemble the sales team four or five times a week for visits by WSB speakers like Colin Powell, James Carville & Mary Matalin, Lou Holtz, George Will, Terry Bradshaw and Tom Peters - just stopping by the office to fill our heads with their latest insights so we might be better informed: our own personal briefings. Pinch me! A pretty amazing experience. I can't tell you how many times we'd sit and chat after work about how extraordinary it all was.
INFLUENCING THE D'AMELIO NETWORK
In launching my own speaker management firm, D'Amelio Network, in 2011, I retained as a foundation the same principles that drove WSB's rise to prominence. I'll never forget the lessons I learned from Bernie Swain at WSB. He is a man whose influence has been crucial to my business success. In 2018 I will begin my 50th year as advocate for talent I believe in. By no small measure, Bernie Swain has played a key role in my long career doing what I love – bringing audiences and ideas together. Thank you, Bernie, and congratulations on finally publishing your book, What Made Me Who I Am.
There's a great profile of Bernie Swain in Fortune magazine. Here's a link to the online version.
About Tony D'Amelio
Tony has spent his career putting talented people and audiences together, first in the music business and later representing the world's leading speakers. After concluding 27 years as Executive Vice President of the Washington Speakers Bureau, Tony launched D'Amelio Network, a boutique firm that manages the speaking activities of a select group of experts on business, management, politics and current events. Clients include: Mike Abrashoff, Vernice "FlyGirl" Armour, Geoff Colvin, Daryl Davis, Ron Insana, Katty Kay, Beau Lotto, Nicole Malachowski, Bill Walton, and Bob Woodward.