Subscribe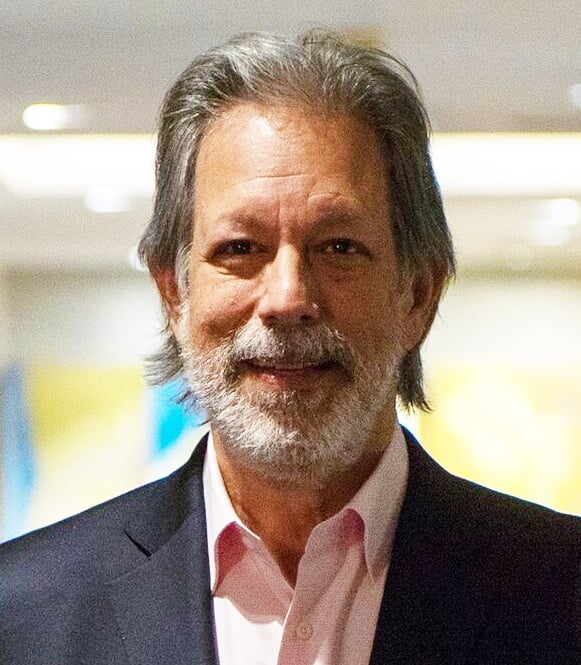 BILL WALTON NEWS: "BACK FROM THE DEAD" PAPERBACK OUT & MORE
It's only fitting that BILL WALTON, one of the most colorful figures in all of sports, gets some extra attention during March Madness.
Back From the Dead, Bill's autobiography, was released in paperback this week – smack in the middle of the NCAA college basketball tournament.
Back from the Dead chronicles Bill's extraordinary and improbable life on and off the basketball court. He focuses on his amazing career in basketball, which was cut short by a congenital foot defect and career-ending surgery, his 30th. He went on to achieve his dream, and become a sports broadcaster - after learning to control the lifelong stutter which afflicts him. When his spine gave out he lived with excruciating pain for 2 1/2 years on the floor of his home before succombing to reconstrutive spine surgery - his 37th. He then focused his passion on the one activity he cold participate in - his bike. Bill rides in numerous charity bike races, some as long as 850 miles, for the causes near and dear to him. Walton's commitment to remaining positive in the face of such adversity is truly a lesson to us all. It's also why he remains one of the most in-demand motivational speakers.
Bill also has the honor of being on the cover of Sports Illustrated for the 18th time – the March Madness issue.
Bill remains total crowd-pleaser as a speaker as you can see from this testimonial from a talk three weeks ago:
"I have never received more positive feedback about one of our guest speakers and please believe me when I say a room full of lawyers is a very tough crowd. In describing your presentation, I heard the words "inspiring," "motivating," "positivity" and "amazing" multiple times. I think it would be a good idea for you to give your presentation on national television to our entire country, as I think you are just what we need to get inspired, motivated and to bring some positivity to everyone.
- Program Chairman,Association of Southern California Defense Counsel
ABOUT BILL WALTON
BILL WALTON is a basketball legend, humanitarian, and sports broadcaster. He is also an extraordinary motivational speaker with an inspiring personal tale to tell. Bill is one of the most original and colorful figures from the world of sports with honors and achievements too numerous to mention. Named one of the "50 Greatest NBA Players of All-Time," he led the Portland Trailblazers and Boston Celtics to Championships. Bill is a popular speaker for events where audiences are looking for a message about personal achievement, leadership, team effort, and overcoming adversity -- in his case that meant the challenges associated with his 37 surgeries and learning to control a paralyzing, lifelong stutter. The journey from his childhood basketball court to the stage at meetings and conventions of top organizations is an unlikely one. Bill's inspiring message of grit and determination serves as an example for everyone who dreams of accomplishing big things in their career and life. For more information about BILL WALTON and booking him as a speaker, contact D'Amelio Network: www.DamelioNetwork.com.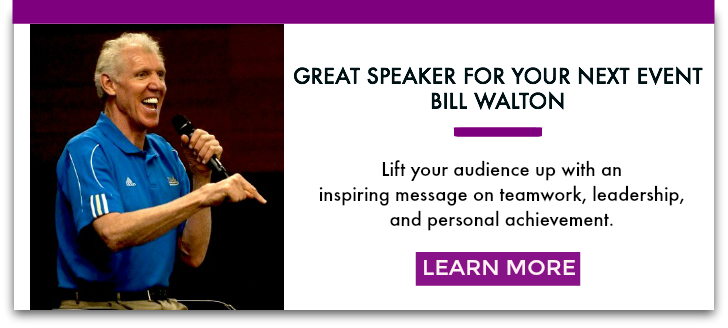 About Tony D'Amelio
Tony has spent his career putting talented people and audiences together, first in the music business and later representing the world's leading speakers. After concluding 27 years as Executive Vice President of the Washington Speakers Bureau, Tony launched D'Amelio Network, a boutique firm that manages the speaking activities of a select group of experts on business, management, politics and current events. Clients include: Mike Abrashoff, Geoff Colvin, Katty Kay, Polly LaBarre, Nicole Malachowski, David Meerman Scott, Bill Taylor, Bill Walton, and Bob Woodward.