Subscribe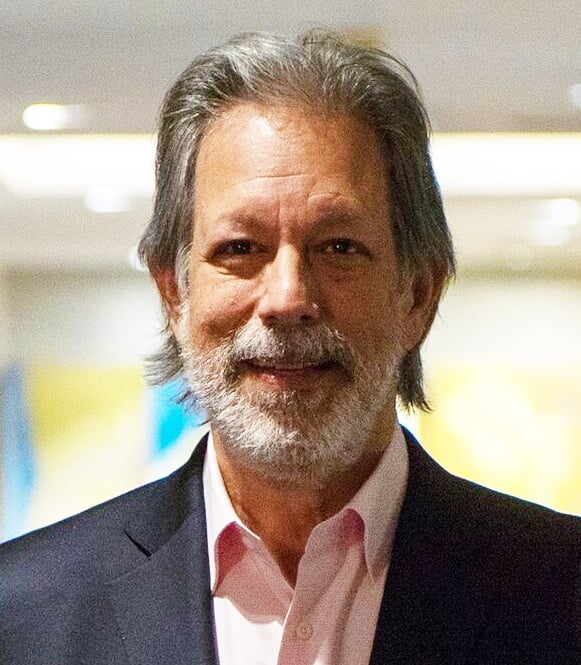 Career Choices: Take Workplace Quiz & Find Best Workplace Environment for You
MORE THAN ONE WAY TO DO IT
We all want to be part of a great organization and a high-performance workplace. But there's more than one kind of successful organization and many kinds of productive workplaces. One of the most important career choices you will make is determining the right workplace environment for you.

BILL TAYLOR'S HBR ARTICLE ON THE SUBJECT
Fast Company co-founder BILL TAYLOR just wrote an article on this subject for Harvard Business Review called 4 Kinds of Workplaces, and How to Know Which Is Best for You. Bill comes at this subject on the heels of doing research for his latest book, Simply Brilliant: How Great Organizations Do Ordinary Things in Extraordinary Ways. Over the last two decades, Bill's immersed himself in some of the world's most creative, energetic, and productive workplaces -- from health care to financial services, from Silicon Valley to Madison Avenue. These varied organizations have achieved tremendous success in the marketplace with vastly different approaches to the workplace.
THE FOUR KINDS OF WORKPLACE ENVIRONMENTS BRIEFLY EXPLAINED
As Bill says, there's nothing like doing work that matters, but that means finding a company, organization, or team with a workplace that's right for you. In a world with so much interesting and important work to do, we all deserve the chance to be at our best and to be surrounded by colleagues who bring out the best in us. Bill Taylor identified four distinct kinds of workplaces and came up with a quiz (below) to help people figure out which kind works best for them.
The company as community: This kind of workplace exudes an all-for-one, one-for-all spirit in which trust, teamwork, and peer-to-peer loyalty are bedrock principles rather than mere rhetoric. Customers matter, of course, as do the interests of partners and investors. But this workplace elevates the needs of employees above all other constituencies. The formula for business success starts with what's right for the people in the business.
A constellation of stars: These organizations are a collection of hard-driving, fiercely competitive individuals who measure their success against personal goals, and even against one another. The ethos is up-or-out, sink-or-swim, rank-and-yank. It's a tough environment, but it's the right environment for talented people who aspire to be superstars.
Not just a company, a cause: In this environment, employees worry less about personal happiness or individual triumphs and more about their collective impact. There is a self-effacing quality to these workplaces, a willingness to make sacrifices and go to extraordinary lengths to keep promises to customers and other constituencies. The spirit is "mission first" — do whatever it takes to get the job done.
Small is beautiful: Certain people, whether they're motivated by a sense of mission or a thirst for individual achievement, are at their best in environments that are easy to navigate, where there are few obstacles between ideas and action, where a sense of urgency defines the pace of life.


---
Read Chapter one of Simply Brilliant by Bill Taylor,
co-founder of Fast Company Magazine

---

THE RIGHT WORKPLACE ENVIRONMENT FOR YOU? TAKE THE WORKPLACE QUIZ
Bill Taylor's 16-question Workplace Quiz can help you determine the right workplace environment for you. It's free, but you will have to enter your email address to get your results.
For an accurate result, make sure your answers reflect what you really value and care about, rather than what you suspect others might think you should value and care about. There are no right or wrong answers, no one ideal place for everyone to work.
Ultimately, what matters at work is whether the culture that defines life inside an organization is compatible with your personal style and priorities. The goal is to be part of an organization that allows us to be at our best, surrounded by colleagues who help us and challenge us, doing work that is financially rewarding and personally meaningful. As decisions go, what you choose as your workplace environment may well be the most important of career choices.


SUPPLEMENTAL READING: BILL TAYLOR Q&A: ON LEADING INNOVATION AND
BEING SIMPLY BRILLIANT,
BILL TAYLOR SPEECH DESCRIPTION: TALENT, CULTURE AND THE NEW WORLD OF WORK
and BILL TAYLOR BLOG: 50 REASONS WHY WE CAN'T CHANGE



BILL TAYLOR: CULTURE AS A STRATEGIC ADVANTAGE


ABOUT BILL TAYLOR
BILL TAYLOR has encouraged a generation of executives and company-builders to think differently about change, leadership, and the new world of work. A spirited and hard-charging entrepreneur, Bill co-founded Fast Company, easily the most influential voice on business and innovation in the last two decades. Fast Company chronicles the revolution in management and competition driven by technology, and profiles the mavericks and rule breakers who achieve outsize success by taking a different path. In less than six years, a magazine that took shape in borrowed office space in Harvard Square sold for $340 million.
In addition to writing, Bill's passion is speaking - bringing audiences groundbreaking new ideas and techniques to compete, innovate, and succeed. He's also authored three bestselling books on leadership, organizational culture, innovation and change. His latest, Simply Brilliant: How Great Organizations Do Ordinary Things in Extraordinary Ways, was named "Best Strategy & Leadership Book of 2016" by 800CEORead. His previous books include Practically Radical and Mavericks at Work. Bill created the "Under New Management" column for The New York Times and has published numerous essays and CEO interviews in the Harvard Business Review, where he now blogs regularly.
Here is a sampling of Bill's speech topics:
THE HARD WORK OF BIG CHANGE:
Transforming Your Organization and Challenging Yourself
LEADERSHIP IN AN AGE OF DISRUPTION:
Don't Let What You Know Limit What You Can Imagine
NEW RULES FOR ENTREPRENEURS:
Succeeding in a World Where the Smart Take from the Strong
TALENT, CULTURE, AND THE NEW WORLD OF WORK:
How to Unleash and Sustain Fierce Execution and Nonstop Innovation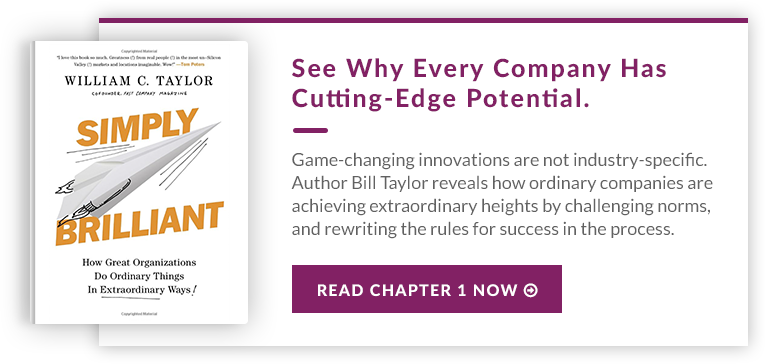 About Tony D'Amelio
Tony has spent his career putting talented people and audiences together, first in the music business and later representing the world's leading speakers. After concluding 27 years as Executive Vice President of the Washington Speakers Bureau, Tony launched D'Amelio Network, a boutique firm that manages the speaking activities of a select group of experts on business, management, politics and current events. Clients include: Mike Abrashoff, Geoff Colvin, Katty Kay, Polly LaBarre, Nicole Malachowski, David Meerman Scott, Bill Taylor, Bill Walton, and Bob Woodward.