Subscribe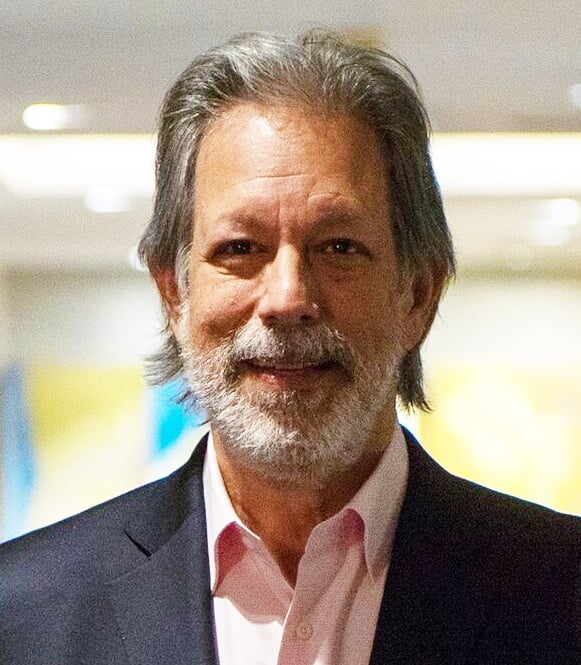 Fanocracy: It's Rocket Fuel to Grow Business and a Soon-To-Be Released Book
If I asked you about your favorite hobby, your dog or cat, the sports team you're most passionate about, or an important charity you're committed to, you could probably talk enthusiastically for an hour or more. It's the same for all of us; when we care deeply about something, we tell our friends and become great advocates. That's what fans do!
Now suppose I asked you about your car insurance – would you even remember what company that is? (the car rental company asked me that question earlier this month when I was in Nashville and I honestly couldn't remember). Car insurance is pretty much an uninteresting commodity - and yes, I understand that coverage and service can vary from carrier to carrier, but great coverage or service is still not enough to get me over-the-top excited about the company covering me or the broker who arranged it.
Now suppose you SELL car insurance! Can you just imagine how hard it is to get potential customers excited? But someone's found a way to do just that. Hagerty Insurance, the world's leading insurer of classic cars, achieved success by engaging fandom and creating a
community of classic car fans.
That community drives word-of-mouth and has led to double-digit growth every year
which translates into an expected 200,000 new customers this year.
How did they do it? Very cleverly! Watch the short video of
DAVID MEERMAN SCOTT
telling the story about Hagerty's success at to a huge conference of business people earlier this month.
If we consider Hagerty's success more broadly, what's going on here?
Business growth strategist, entrepreneur, and VC strategic partner David Meerman Scott keeps a keen eye out for disruptive trends. I think he is really onto something with the subject of his upcoming book FANOCRACY – which is based on groundbreaking ideas.
Fanocracy - The Power of Making Business Personal
David spotted the online content revolution in its infancy and wrote five books about it including The New Rules of Marketing & PR, the definitive book on the topic, translated into 29 languages. The idea of creating content and having buyers find your product or service at the exact moment they are looking for what you have to offer has driven much of the strategy to achieve business growth in the past ten or so years.
When David looks at what's going on right now, there's a new mood impacting the people you are trying to influence. The pendulum has swung too far in the direction of superficial online communications at a time when people are hungry for true human connection. This change in mood represents a huge opportunity for forward-thinking companies who can connect people to the products, services, and ideas they're passionate about.
Enter the idea of fandom. We've reached a point where it's not just something reserved for celebrities, athletes, musicians, and authors. David's researched companies and organizations who are winning big by tapping into fandom and creating a fanocracy that turns customers into fans and fans into customers.
Like Joe De Sena, founder & CEO of Spartan, the global leader in obstacle course races says: "Our customers are no ordinary customers; they are die-hard fans who bleed for us the world over. They love calling themselves Spartans - they bear Spartan tattoos and share their experiences with family and friends, bringing hundreds of thousands of new Spartans to the brand each year."
The ability to make business personal taps into a deeper level of relationship with people who are key to your company's success. This idea of fandom and how to create it are the focus of FANOCRACY which comes out on January 7, 2020 from from the Portfolio division of Penguin Random House.
In the book David makes the case that Fanocracy is rocket fuel used by nimble-thinking companies and organizations of all sorts – including those from the most unlikely industries – to inspire and nurture true fans while growing sales.
Once the book was announced in May, 2019 David began speaking about fandom and fanocracy in his speeches. The reaction to this fresh approach to building business has been fantastic like this social media reaction to David's keynote at IMPACT LIVE in August, 2019.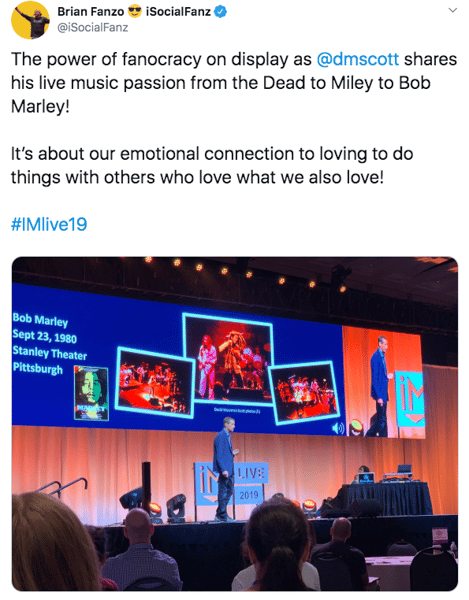 Here's a video about Fanocracy, the book:
Here's a video about Fanocracy, the speech:
The best news of all is, as David says at the end of the Hagerty story video, is that you can achieve similar success. The idea of using the same strategy and tactics that Hagerty employed to reap huge returns on time and money invested is very real.
Fandom drives us all to take more than just a casual interest in something. In example after example, David is showing audiences at his speeches how everyday companies – some as mundane as car insurance – are forming a deeper level of relationship that truly drives business success and growth. Fandom is the next frontier - and it's not just for B2C but also B2B businesses.
David's high-energy presentations highlight the strategies and success stories using bold images and video to energize audiences. David inspires people to set old ideas and fear aside and use new tools to achieve measurable, no-cost results to turn customers into fans and fans into customers.
David was featured on the podcast
Cracking the Code on Company Culture
with Tony Robbins. On this episode Tony and David discuss what it takes to create a raving fan culture - both internally with your employees and externally with your clients.
Is it time to consider ways to build fandom around your product and service? Are you ready to take the lead in your business and industry by tapping into people's hunger for true human connection? If so, David Meerman Scott has an important message for you and your audience. Oh, and those tattoos on Spartan Racers? Joe De Sena, founder & CEO of Spartan says: "Fanocracy will teach you how to do the same for your business."
Title photograph by Milla Kuhto
About Tony D'Amelio
Tony has spent his career putting talented people and audiences together, first in the music business and later representing the world's leading speakers. After concluding 27 years as Executive Vice President of the Washington Speakers Bureau, Tony launched D'Amelio Network, a boutique firm that manages the speaking activities of a select group of experts on business, management, politics and current events. Clients include: Mike Abrashoff, Geoff Colvin, Ron Insana, Katty Kay, Polly LaBarre, Beau Lotto, Nicole Malachowski, David Meerman Scott, Bill Walton, and Bob Woodward.