Subscribe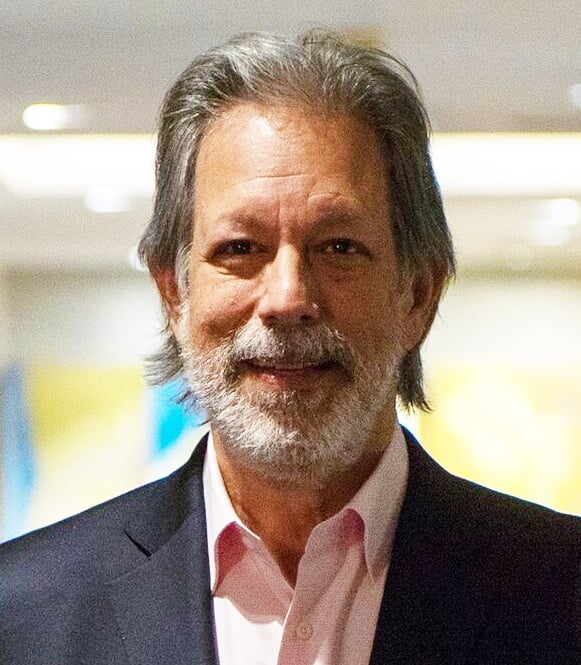 Event Planning Checklist (Part 2): Pre-Event Tips from Top Speakers
You undoubtedly have an event planning checklist that you've refined/perfected over the years. Here's a chance to perhaps refine it further.
This article is the second in a series about booking event speakers. Part 1 focused on the venue and how room size, configuration, and construction impact outcomes. In Part 2, I asked a group of top speakers to tell you – in their own words – about some of the situations they've encountered while on the road and offer their best advice on how to create great outcomes in the preparation phase of the event. What they have to offer here may make you laugh – or cringe – and hopefully, their comments will spur an additional item or two for your event planning checklist.
With loads of years of experience in this industry, there is one thing I know for sure and that is the speaker and the event planner have the same goal: to make certain the audience has the best possible experience. Whether you book motivational speakers, experts from academia, or former world leaders, incorporating these insights into your event planner checklist is a wise move.

CONTRIBUTORS (top, l-r) Claire Shipman, Mike Abrashoff, Jim Abbott, Vikram Mansharamani, Bob Woodward, Tom Morris (bottom, l-r) Tony D'Amelio, Chip Bell, Bill Herz, Polly LaBarre, Ari Fleischer, Bill Walton.
IT ALL STARTS WITH MAKING THE RIGHT CHOICE
If you don't choose the right speaker for your needs at the very beginning, everything else that follows can't make up for that shortcoming. There's nothing more important than the speaker selection process. Here are tips on the best ways to find the best fit - worth adding to your event planning checklist.
PRE-DECISION CALLS
"I think great outcomes begin by selecting the right speaker to meet your needs. Even the best speaker may fall short of expectations if assumptions are being made about their relevance to the topic – or some other issue. That's where a pre-decision call can give event planners peace of mind – and allow the speaker to determine if he/she is a good fit. More importantly, a lot of speakers might be able to give you some great ideas on how to maximize their impact and get the most out of your investment. I have given over 1500 speeches and can share ideas of what I have seen work well. I am always happy to talk with event planner before they pick me. It is reassuring to all concerned. It's hard to correct a situation where the wrong speaker was chosen in the first place. A pre-decision call is a perfect way to assure a successful speech."
--Mike Abrashoff – Former Navy Captain and Author, It's Your Ship
KNOW WHAT YOUR AUDIENCE WANTS
"I was to keynote the funeral directors symposium for state association directors and their assistant directors. In my preparation research I learned that, reacting to the bestselling book, The High Cost of Dying, the FTC had issued new regulations on price disclosure that intensely angered most funeral directors. The association's executive director, however, assured me that, while some members were still hot over the issue, his state directors were ready to move on and eager to learn how to teach their members ways to effectively communicate with their customers.
"He introduced me and outlined my topic. As I was about to speak, one audience member walked to the floor mike and said, "If that is your topic, I have wasted my time coming to this meeting." The entire audience broke out in applause. I had not yet spoken a word. I quickly huddled with the executive director, now totally embarrassed by the reaction of his state directors. As I had warned him, they were far from over their anger over the regs.
"After agreement on a change of plans, I announced to the audience I was relinquishing my time to the association attorney to talk about the FTC regulations. I got a standing ovation…and took an early flight home, but I felt bad for the executive director who had to deal with the consequences of his failure to understand the real needs of his audience."
– Chip Bell - Customer Experience Expert and Author, Take Their Breath Away
---
SUBSCRIBE TO THE D'AMELIO NETWORK BLOG AND GET YOUR FREE COPY OF OUR EBOOK - DISCOVER THE DOS AND DON'TS OF BOOKING EVENT SPEAKERS
---
PRE-EVENT CALLS
Choosing the right speaker is a great start. Next, add a pre-event call to your event planner checklist about 3-4 weeks in advance. It's a chance to fine-tune how the speaker will meet your objectives. Interestingly, some event planners are reluctant to engage in this activity. Here speakers explain why that participation is important from their perspective.
LET'S GIVE 'EM SOMETHING TO TALK ABOUT
"I find the pre-event conversations invaluable, but in many cases end up having to be a kind of an investigative journalist to get at who the audience is, what they're looking for, how I fit in the overall picture, how I can be most valuable to them. Seems pretty basic, but I'm surprised at how often it's left on the table. Now, there's the opposite problem – and that's a group of organizers who are either so wrapped around the axle and anxious about the event OR live in fear of some executive's wrath that they can miss the point of the exercise: which is to find the common ground where they can equip the speaker to be his/her best self and create the most impact/value for the audience. It's really refreshing when, after you cover all the key details, an organizer will ask, 'how can I help YOU be a success?' Or, as I once was asked (just once): 'What have you learned about what makes for a great event/talk? What should we do differently? What can we do for you in the 24 hours you're with us to make this a success?'
"To answer that question, what I'd focus on is: as much meaningful background and context about the audience and the event/themes they're trying to hit as possible; a sense of the overall flow of the event (how did they put the puzzle together and what's my role in it?); and then some practical details, like: don't schedule super-early rehearsals when not needed; schedule meet and greets and photos and schmoozing AFTER the talk; don't change things up in the schedule or other details (if at all possible) the day of the event."
-- Polly LaBarre - Partner, Management Lab and Co-author, Mavericks at Work
PREPARATION IS EVERYTHING
"Pre-event conference calls are invaluable for the same reasons mentioned above. I get nervous walking on stage without knowing anything about the group in front of me. I wish more event planners would make themselves available for them."
– Jim Abbott - Retired MLB Pitcher, Olympian, and Author, Imperfect
HELP ME HELP YOU
"A pre-event conference call is key. It not only helps me understand the audience, but it allows me to communicate my topic in a nutshell and get buy-in from the client. When the client feels fully engaged and in touch and able to have control over the event, the outcome is always much better because expectations align. And on the call I almost always learn about little details that can make a huge difference to the client - perhaps there somebody to mention, or a hand to shake, or an executive who needs special attention. And for me, the call starts my process of mental engagement with the clients and their event earlier, which is always useful. I really like to hear about the issues they are facing or milestones they've achieved. I feel on more solid ground when I walk out onto the stage."
– Claire Shipman - ABC News Correspondent and Co-author, The Confidence Code
CHECK THE TECH IN ADVANCE AND SHARE
Avoid the last-minute scramble by making certain you have the exact technical specs your speaker requires. Be certain to pass on to the people handling a/v - it can easily get overlooked, causing some excitement on site. Worth adding to your event planner checklist.
DOES ANYONE KNOW IF THE SPEAKER IS USING POWERPOINT?
"I can't count how many times I send a technical rider (which is very easy) in advance and the things that I've requested aren't there. I can easily get by without any of it, but the things that I (or any speaker) requests are there so that they can give the best presentation possible. Help your speaker do the best job possible for your audience and assign someone the responsibility to make sure the tech needs are passed on to the right person and in place at the event."
- Bill Herz - Master Magician
NO TECH SURPRISES ON SITE
"It's so helpful when details about the microphone and stage are communicated in advance, and actually are what was advertised. I roam quite a bit from the lectern, so without a portable mic – I'm a mess!"
– Claire Shipman - ABC News Correspondent and Co-author, The Confidence Code
TO Q&A OR NOT TO Q&A, THAT IS THE QUESTION
Sometimes Q&A is appropriate. Sometimes it's not. If you decide to allow it, a bit of forethought can enhance the proceedings and assure a brilliant outcome. Add the item to your event planner checklist so it's not taken for granted.
IMPROVE CHANCE OF SUCCESSFUL Q&A
"If a meeting agenda includes time for Q&A, plant the first and second question. Experienced speakers will usually have something prepared to fill the almost inevitable silence and jump start the discussion energy. I often tell a quick funny story relevant to the talk and that gets energy going again."
– Tom Morris - Philosopher, Former Notre Dame Professor, and Author
KEEP IT REAL AND UNFILTERED
"I like a format in which the audience can ask their questions live. It brings the audience into the presentation, instead of everything going through a moderator."
Ari Fleischer - Author, Media Consultant, and Former White House Press Secretary
ROVING MICS ARE THE IDEAL SOLUTION FOR Q&A IN BIG AUDIENCES
"Having some Q&A with a big crowd can be tricky unless the audience members have a microphone available to them. Without one, the speaker and other audience members may have a problem hearing the question. Some event organizers use mics on stands in the aisles, but if time runs out, I personally hate leaving people with unanswered questions... which is why I prefer the roving mics."
--Vikram Mansharamani - Lecturer, Yale University and Author, Boombustology
PREPARING INTRODUCTIONS
Introductions are sometimes given little thought, yet they're one of the great ways to set your speaker up for success with the audience. It's worth adding an item on your event planner checklist. Some tips from veteran speakers who all agree: keep it short!
WHO'S WRITTEN THE INTRODUCTION?
"PLEASE, re-write/re-think the bio/introductory material you get to connect the speaker to your own audience. And if you don't have the info you need, ask the bureau/manager/speaker! I've designed and run countless major events. When I'm the emcee, I personally write every introduction – I pull out a few key themes that describe why this person is extraordinary and what particular themes/ideas he or she will tackle, and how he or she connects to the event/the audience. And I always try to make it warm, funny, and energetic—the message is: you're in for a treat. Oh, and make it SHORT – like a few sentences! It definitely takes a little thought, but it's so worth it. I writhe in agony when I'm waiting in the wings hearing, rarely anything with that level of thought, and often not the short intro we share, but the ENTIRE bio or a big chunk of it."
-- Polly LaBarre - Partner, Management Lab and Co-author, Mavericks at Work
HERE'S SOME BAD NEWS – AND NOW LET'S BRING ON THE MOTIVATIONAL SPEAKER
"Try not to announce massive layoffs that perhaps include many people in the room, right before introducing a speaker you want them to enjoy. Or - if this HAS to be done, then make sure the speaker knows about it as far in advance as possible and not the second he's about to walk out on stage. It's happened to me."
– Tom Morris - Philosopher, Former Notre Dame Professor, and Author
KEEP IT SHORT
"The best introductions are short ones. Short. Direct. And to the point."
--Ari Fleischer - Author, Media Consultant, and Former White House Press Secretary
UNPLUGGED INTROS
"I have just four pointers for people who introduce me: 1) speak from the heart - not from notes; 2) offer one factoid of a personal nature - maybe that they were chatting with me earlier in the day, or that they saw me play, or that we both like the Grateful Dead; something personal; 3) tell why I was chosen to speak; and 4) the whole thing should not be more than 90 seconds. That's a great setup for me taking the stage."
--Bill Walton – Basketball Legend and Author, Back from the Dead
THE DINNER SPEAKER
It's become a tradition: the after-dinner speaker. But it's not without its challenges, as some explain below. It's worth including an item on your event planner checklist to at least address the sequencing of the speaker and the meal.
WHAT'S FOR SUPPER?
"Pre-dinner talks work better than post- or mid-dinner. The rattling of dishes and commotion, either in the audience or backstage, can really make it tough to maintain concentration – for the audience and the speaker. After dinner and late into the evening is also tough for the speaker to maintain energy and hold the audience's attention for 45-60 minutes. After a big meal, a glass of wine and a long day, it tests the endurance of the audience."
– Jim Abbott - Retired MLB Pitcher, Olympian, and Author, Imperfect
SHHHHHHHHHHHHHHHHHHHHHHH!
"Probably the worst dinner situation was a huge celebratory event for a major PR industry association. They'd had a cocktail hour and were serving dinner (and lots of drinks) during my talk. There were a few tables in back that were essentially at what seemed to be a raucous bachelor party. I actually stopped at one point and, with a sense of humor, asked if they wouldn't mind wrapping up their conversations for a few minutes. I must have gotten hundreds of emails from colleagues who were horrified by the behavior. I guess this goes to the point about avoiding talks DURING dinner (and especially after extended cocktails)."
-- Polly LaBarre - Partner, Management Lab and Co-author, Mavericks at Work
SHORTER TALK, MORE INTERACTIVITY
"For dinner (and even lunch) talks, I find it best for the audience to get involved as much as possible as soon as possible. For me, at meal functions, it's best to speak about 20 minutes and throw it open for audience questions. Both they and I are more interested in what they want addressed. The audience is the best barometer and the best way to get in tune with them is to ask."
--Bob Woodward - Investigative Journalist, The Washington Post and Author
RETHINKING THE AFTER-DINNER SPEAKER SLOT
"There are some really great reasons to rethink the after-dinner speaker ritual. To me – wherever possible – the idea of having the speaker go on during the pre-set appetizer course can be much more effective. I'd imagine there are a lot of skeptics about this idea but please consider these reasons why speaking before dinner makes sense:
-The audience will be more engaged
A long day, a big meal, some alcohol and then the speaker is supposed to get up and be fabulous? And if it's the first day of the conference – with perhaps long travel to the event thrown in – and maybe a few time zones difference … you can see why there's an advantage to getting the speaker in front of the group sooner than later.
-The quality of the conversation at the host's table will improve
The conversation at the table hosting your speaker will be a lot more interesting after the speech. People can ask questions about what was said. In the long run-up to an after-dinner speech, the speaker will likely end up talking to table mates - at least in some part - about what they'll be saying in their talk.
-Your speaker can relax
Speakers won't generally completely relax until after the talk. They can be better company once they can relax and have a glass of wine with everyone else. At that point, they can expand on what they said during their talk with their table mates.
-The audience has a chance to interact about the speech
Once the speech is done, instead of everyone heading off in different directions – or to the bar or to bed – the conversation at the tables can be a lively discussion about the ideas the speaker presented. This is particularly important when the topic of the talk is something particularly relevant and substantive to the audience.
"I know this idea might raise an eyebrow for some. It's easy to come up with all kinds of reasons why it won't work – people are hungry, the appetizer is too complicated, etc. But if you try it once, I think you'll be really pleased with how things work out. Your audience will get more out of the speaker and your speaker will thank you, too."
--Tony D'Amelio - Principal, D'Amelio Network
As with so many things in life, success with booking event speakers begins with the fundamentals. In this case, we're talking about what happens before everyone gets on site. I hope you find this article (and series) a useful resource with tips worthy of including as part of your event planner checklist. If you have a story, a tip, or a comment you'd like to add, please be sure to contribute to the conversation.
FOR MORE GREAT BLOGS ON SPEAKERS AND THE MEETINGS INDUSTRY CLICK HERE.
About Tony D'Amelio
Tony has spent his career putting talented people and audiences together, first in the music business and later representing the world's leading speakers. After concluding 27 years as Executive Vice President of the Washington Speakers Bureau, Tony launched D'Amelio Network, a boutique firm that manages the speaking activities of a select group of experts on business, management, politics and current events. Clients include: Mike Abrashoff, Vernice "FlyGirl" Armour, Geoff Colvin, Daryl Davis, Ron Insana, Katty Kay, Beau Lotto, Nicole Malachowski, Bill Walton, and Bob Woodward.