Subscribe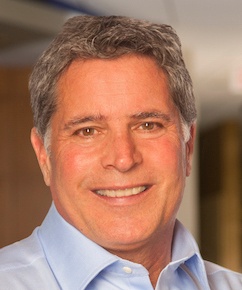 Five Ways to Do Ordinary Things in Extraordinary Ways
It was exactly two years ago today that my most recent book made its publishing debut, so Happy Birthday to Simply Brilliant! (Today is also my wife's birthday, but in the interest of marital harmony and self-preservation I will not be releasing a number.)
I thought it might be helpful to use the occasion of this Simply Brilliant birthday to highlight five things I've learned and re-learned over the last two years—lessons on strategy, innovation, and leadership that I believe will allow you, your team, and your organization to thrive in a world where ordinary is not an option. So here goes…
Lesson 1: There's no such thing as an ordinary or old-fashioned business, just ordinary or old-fashioned ways to do business.
This is a defining theme of Simply Brilliant, and it's a lesson I have encountered time and again over the last two years. I genuinely believe that the thrill of breakthrough creativity can be summoned in all sorts of industries and all walks of life. As I've traveled the world in support of the book, I've met leaders from small credit unions, medium-sized manufacturers, big food companies that are rethinking and reimagining what's possible in their fields. So don't use your company's age or industry as an excuse for mediocrity. The whole point is to do extraordinary things in ordinary settings.
Lesson 2: Nobody wins unless everybody wins.
I made this argument towards the end of Simply Brilliant, but I'm convinced of its merits now more than ever. The "winner-take-all" model of success is not just an unsustainable way to organize a society, it's a lousy way to run a company. How can we encourage people to rethink what's possible in their field, to do things that others can't or won't do, if we can't summon a sense that everyone is in it together? If you want to create lots of wealth, figure out how to share it with everyone who had a hand in your success.
I gave a short talk (15 minutes or so) about these two themes, and told some stories to bring them to life. You can watch that talk here:
BIF2016 - Bill Taylor from Business Innovation Factory on Vimeo.
Lesson 3: The more things change, the more the objections to and worries about change remain the same.
Pretty much every audience I've addressed over the past two years has been focused on the hard work of big change. These audiences understand that making long-lasting, deep-seated, meaningful change is some of the hardest work in the world. Which is why the first job of leadership is convincing your colleagues (and maybe even yourselves) that "playing it safe" has become the most dangerous course of all. Real change begins when people conclude that the risk of trying something new is much lower than the cost of desperately clinging to what's worked in the past.
Lesson 4: There are no breakthroughs without failures, no success without setbacks.
Another big reason it's so hard to make big change is that most people work in companies and cultures where trying something new and failing is a mistake to be punished, rather than a valuable initiative to be studied. Memo to change agents: Unless you're prepared to fail, you really aren't prepared to learn—or to succeed. That's why the best leaders are the most insatiable learners, and the most willing to accept, even celebrate, good ideas that don't always work out as planned.
After Simply Brilliant was published, I met and learned from Patrick Doyle, the just-retired CEO of Domino's Pizza, and one of the great change leaders of the last ten years. You can read my HBR essay on his lessons for change here https://hbr.org/2016/11/how-dominos-pizza-reinvented-itself
You can also watch a long (30 minutes) but (I hope) pretty entertaining Facebook Live video I did with HBR about Domino's here:
Lesson 5 It's just as important to be kind as it is to be clever.
Everything I've done, from the earliest issues of Fast Company to the final pages of Simply Brilliant, has focused on how radical ideas and breakthrough technologies are reinventing business and redefining leadership. Maybe it's just because I'm getting older (and wiser?), but I now appreciate, more than ever, that people and culture count for as much as technology and strategy. In a world being reshaped by technology, what so many of us crave are small gestures of kindness that remind us what it means to be human. Today, it's just as important to be kind as to be clever.
I recently made a "Briefly Brilliant" video on why it's just as important to be kind as to be clever. You can watch the video here
I hope you enjoyed these birthday reflections, and found them helpful. Thanks as always for your interest in my work, and good luck as you strive to do ordinary things in extraordinary ways.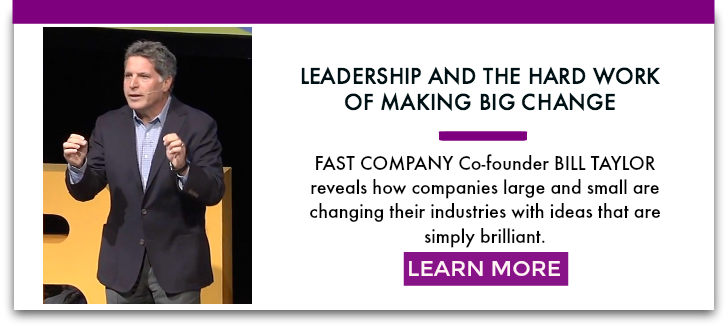 About Bill Taylor
In addition to writing, Bill's passion is speaking - bringing audiences groundbreaking new ideas and techniques to compete, innovate, and succeed. He's also authored three bestselling books on leadership, culture, and change. His latest, Simply Brilliant: How Great Organizations Do Ordinary Things in Extraordinary Ways, was named "Best Strategy & Leadership Book of 2016" by 800CEORead. His previous books include Practically Radical and Mavericks at Work. Bill created the "Under New Management" column for The New York Times and has published numerous essays and CEO interviews in the Harvard Business Review, where he now blogs regularly.