Subscribe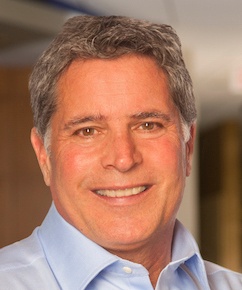 Improving Organizational Culture: How to Create Pride in the Workplace
HR Focus | Organizational Culture | Productivity | Bill Taylor
The end of the year is always a time of reflection – and appropriately, I've been thinking…

Thinking about the mess that so many business leaders have made of their companies—from the slow-motion withering of General Electric, the management darling of the Industrial Economy, to the overnight implosion of WeWork, the once-celebrated icon of the New Economy. How did so many smart people do so many stupid things?
Thinking about the promise and perils of so much tech-driven innovation—how it's impossible to imagine navigating a world without Google Maps or running an organization without Slack, and how it's so hard to hold things together in an age of digital deception and always-on email. How did so many celebrated technologies unleash such unintended consequences?
Thinking about how so many of us (me included) have been eager to change so much so quickly that we failed to anticipate how the good sense behind the vision we championed could turn into the nonsense and excess of unicorns, influencers, and digital utopias. How did good ideas get disfigured beyond recognition?
Maybe it's time for all of us to think smaller, act more humbly, and celebrate the step-by-step, person-to-person differences that lead to sustainable progress. That is, in the words of Sharon Salzberg, an influential meditation teacher and bestselling author, to focus on our "three feet of influence"—behaving "more ethically, honestly, and compassionately towards those we meet." Or, in the words of Theodore Roosevelt, to "do what you can, with what you've got, where you are."
For example, for those of us leading a team or running a business unit, and whose colleagues are under pressure to be at their best every day, let's focus as much on raising up people's pride as we do on elevating their performance through bonuses and stock options.
That was the message of
my recent Harvard Business Review essay
, in which I explained why for so many of us, pride is more important than (or at least as important as) money. It's more likely that people will do things in exceptional ways if they believe deeply in what they do.
My rediscovery of the power of pride reminded me that in an era when so much of work and life is being reshaped by technology, people are hungry for a deeper and more authentic sense of humanity. Truly great organizations work as distinctively as they hope to compete. As a leader, your "three feet of influence" starts with that partner across the conference table, or that colleague in the next cubicle.

Which is why, if you want to build a strong culture, you have to create what Ben Horowitz, the high-profile venture capitalist, calls "shocking rules"—rituals and practices that are so memorable, even "bizarre," that people who hear about them wonder why they are necessary. My most recent essay for Harvard Business Review explored the power of culture and the value of "shocking rules."


In the spirit of the holidays, I want to close with a gift idea. I recently finished a remarkable book by Charles Handy, the legendary business professor and consultant, called 21 Letters on Life and Its Challenges. Handy is one of the great humanists among business thinkers, and he has addressed audiences around the world with lessons on the future of work and organizations and organizational culture.

In this new book, the 87-year-old Handy shares life lessons in the form of 21 letters to his grandchildren. The letters are moving, funny, and filled with insight on topics from "Who You Are Matters More than What You Do" to "Enough Is as Good as a Feast." Truth be told, I couldn't get enough of Handy's wisdom; the whole thing felt like a feast prepared by someone with a brilliant mind and a big heart. I think you will enjoy it as well.
About Bill Taylor
In addition to writing, Bill's passion is speaking - bringing audiences groundbreaking new ideas and techniques to compete, innovate, and succeed. He's also authored three bestselling books on leadership, culture, and change. His latest, Simply Brilliant: How Great Organizations Do Ordinary Things in Extraordinary Ways, was named "Best Strategy & Leadership Book of 2016" by 800CEORead. His previous books include Practically Radical and Mavericks at Work. Bill created the "Under New Management" column for The New York Times and has published numerous essays and CEO interviews in the Harvard Business Review, where he now blogs regularly.