Subscribe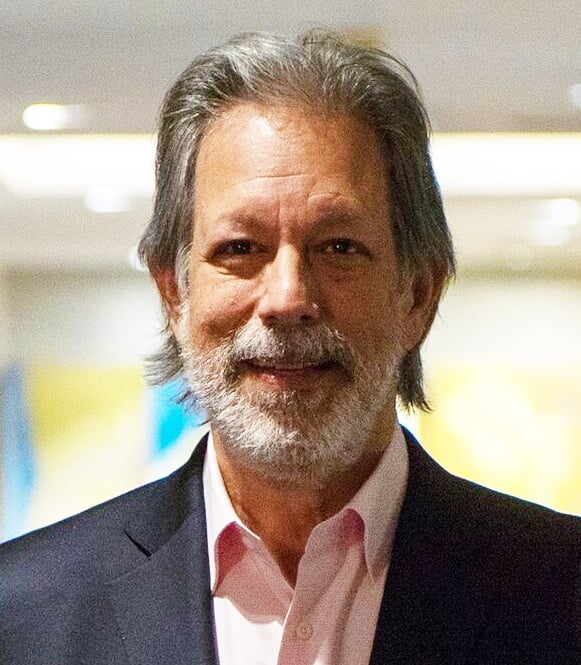 Katty Kay: International Women's Day and The Confidence Code
Today is International Women's Day, a day set aside to celebrate globally women and their economic, political, and social achievements around the world. It is also a time to focus on places and situations where women's rights, equality, health, and safety still have a long way to go.
The work of BBC World News' KATTY KAY is a perfect fit for the mission of International Women's Day. Katty has had the privilege of speaking at many IWD events over the years. Interest was first driven by her bestselling book Womenomics and most recently by the groundbreaking work on confidence she and co-author Claire Shipman did for their bestselling book, The Confidence Code: The Science and Art of Self-Assurance – What Women Should Know. Katty and Claire's latest book, The Confidence Code for Girls: Taking Risks, Messing Up, and Becoming Your Amazingly Imperfect, Totally Powerful Self is coming out on April 3, 2018.
International Women's Day provides a great opportunity to focus a bit on confidence, since it's such a vital ingredient for the issues that are the focus of this day.
FIRST, ABOUT INTERNATIONAL WOMEN'S DAY
International Women's Day (IWD) has been observed since the early 1900's (check out the timeline here) - a time of great expansion and turbulence in the industrialized world that saw booming population growth and the rise of radical ideologies. IWD is a collective day of global celebration and a call for gender parity. No one government, NGO, charity, corporation, academic institution, women's network or media hub is solely responsible for IWD. Many organizations declare an annual IWD theme that supports their specific agenda or cause, and some of these are adopted more widely with relevance than others.
"The story of women's struggle for equality belongs to no single feminist nor to any one organization but to the collective efforts of all who care about human rights," says world-renowned feminist, journalist and social and political activist Gloria Steinem. Thus IWD is all about unity, celebration, reflection, advocacy and action - whatever that looks like globally at a local level. But one thing is for sure, International Women's Day has been occurring for well over a century - and continues to grow from strength to strength. Learn about the values that underpin and guide IWD's ethos.
---
LEARN WHY CONFIDENCE IS A CHOICE. CLICK FOR FREE CHAPTER FROM THE BESTSELLING BOOK THE CONFIDENCE CODE AND LEARN MORE ABOUT CO-AUTHOR KATTY KAY.
---
WOMEN AND CONFIDENCE
Confidence! With it, we can take on the world; without it, we don't ask for raises, request that important meeting, or take risks. In the success equation, research shows that confidence is even more critical than competence. But what is confidence? Where does it come from? Are we born with it or do we acquire it? And why do women have less of it than their talents deserve?
Katty Kay's book, The Confidence Code, inspired women with the latest scientific research on confidence, anecdotes from her own career and the many women she interviewed. "Neurologists have isolated a 'confidence gene,'" says Katty "and when I was tested, I learned I am not genetically predisposed to being confident." Her experience is like that of so many women, even senior women, whose lack of confidence is what really holds them back. But confidence is also art – impacted by how we choose to live with our genes. The good news then is that being confident is a choice. The goal of Katty's work is to inspire women to take action -- to go outside their comfort zones, to try new hard things, to take risks, to be prepared to fail, and to discover the secret to success.
HOW CONFIDENT ARE YOU?
Take The Confidence Quiz here.
Q&A WITH KATTY ON "THE CONFIDENCE GAP
YOU SAY THERE'S A GENETIC BASIS FOR THE GAP?
"We were surprised to learn when we were writing this book that confidence is partly genetic. Something like 25% to 40%. We've gone through a lot of work by neuroscientists who are looking literally at the genes that predetermine whether you might be a confident person or not. They've narrowed it down to a cluster of genes that can predispose you towards confidence or anxiety. They also determined that women are more likely to be genetically predisposed to lack confidence than men."
ANY TIPS FOR WOMEN TO IMPROVE CONFIDENCE?
"Be prepared to fail. Get over the fear of failure — that techie buzz phrase "fail fast" is a great one for women. Women hold themselves to a very high standard. We know this. Women are 25% more prone to perfectionism than men are. We're perfectionists at work. We're perfectionists as wives. We're perfectionists as mothers. We're perfectionists in the yoga studio. You name it; we want to be perfect at it. If you're going to try and be perfect, you're never going to get there. It's an impossible standard, right? No one is ever going to be perfect. But the pursuit of perfection is something that holds us back from taking risks because it makes us very scared of failing. One of the first things that people who are under-confident need to do is give up trying to be perfect. It will be the single biggest thing that they can do to help them take risks and be prepared to fail."
ABOUT KATTY KAY
In addition to her role as lead anchor for BBC World News America, KATTY KAY is a frequent speaker at business gatherings and public forums. She provides audiences with an outstanding and useful update on American politics and global affairs.
Katty also speaks at a variety of women's events on the subjects of her two best-selling books (written with co-author Claire Shipman): The Confidence Code: The Science and Art of Self-Assurance – What Women Should Know and Womenomics. As a motivational speaker, Katty inspires women's groups with a message about confidence, leadership and success.
Their latest book, The Confidence Code for Girls: Taking Risks, Messing Up, and Becoming Your Amazingly Imperfect, Totally Powerful Self, was released in April 2018 and debuted at the #1 spot on The New York Times bestseller list.
To watch video excerpts of speeches by Katty Kay click here.
For more information on Katty's speaking activities, contact Tony D'Amelio at D'Amelio Network – http://www.damelionetwork.com/contact/
About Tony D'Amelio
Tony has spent his career putting talented people and audiences together, first in the music business and later representing the world's leading speakers. After concluding 27 years as Executive Vice President of the Washington Speakers Bureau, Tony launched D'Amelio Network, a boutique firm that manages the speaking activities of a select group of experts on business, management, politics and current events. Clients include: Mike Abrashoff, Geoff Colvin, Ron Insana, Katty Kay, Polly LaBarre, Beau Lotto, Nicole Malachowski, David Meerman Scott, Bill Walton, and Bob Woodward.