Subscribe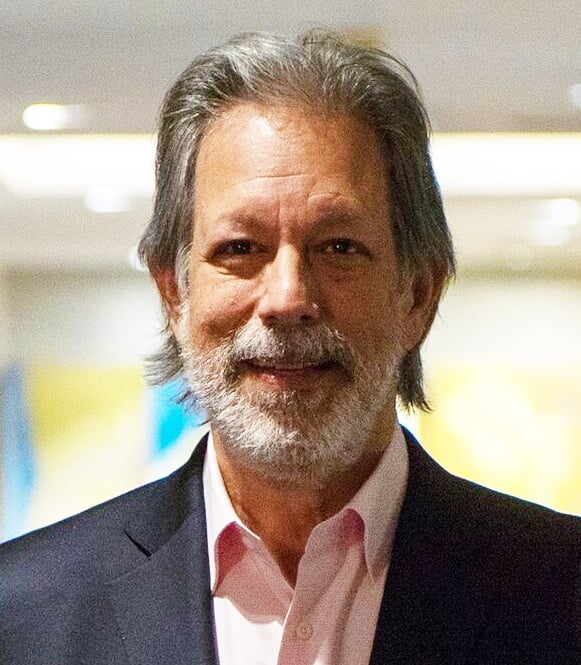 Lessons from USAF Thunderbirds' Nicole Malachowski: Don't Be Afraid to Ask for Help
NOTHING IS CERTAIN EXCEPT CONSTANT CHANGE
So much is changing in our professional and personal lives that it's almost impossible to keep up. We're all facing new challenges, working and competing in new ways, and encountering new problems that we've never faced before.
In the midst of all this – do you ever feel like you need some help figuring it out?
I was thinking about that question of asking for help after seeing NICOLE MALACHOWSKI speak at a virtual event last week.
Nicole is a 21-year veteran of the United States Air Force who rose to the rank of Colonel before a tick bite ended her career – but that's a different and even more inspiring story. For the purposes of this story, it's important to know that Nicole was also the first woman pilot for the USAF Thunderbirds, the elite air demonstration squadron.
WE FIND OURSELVES IN UNCHARTED WATERS MOST DAYS
The Thunderbirds are run like no other air squadron in the Air Force. They also perform maneuvers unlike anything that's executed in combat. So, when Nicole joined the team, she needed to hit the reset button, just like we're having to do most every day now.
Nicole's first Thunderbird flight was as an observer. She rode in the back seat of the jet flown by the pilot she was replacing. As the team went through maneuvers, Nicole said she was thinking that 50% of what she experienced on that flight was no problem. 25% of the maneuvers were difficult – but with repetition and practice, they would be doable. The last 25% of what she experienced left Nicole thinking, "there's no way he just did that with the aircraft. It defies the laws of physics. What have I gotten myself into?"
WHAT HAVE I GOTTEN MYSELF INTO?
How many times a week do we say that to ourselves in 2020?
The Thunderbirds are considered an elite air team for a reason: they fly heart-stopping maneuvers with extreme precision and they do it three feet from one-another at 450MPH, 50' off the ground, and (sometimes) upside down!
It's a stunning and gasp-worthy demonstration. Just watch:
Against those exacting performance expectations, Nicole had four months to get up to speed with the team before the season's airshows began. And being the first-ever woman on the team, well, you can just imagine the pressure and scrutiny she must have felt.
The show was coming together nicely except for one maneuver – the Trail to Diamond roll. Nicole admits that was her Achilles heel and she flew the position for which the maneuver was most difficult. When the team would go out to practice, it was the one maneuver she had trouble with - sometimes falling 15-20 feet out of position. Her teammates undoubtedly noticed she was struggling but didn't say anything about it.
It got to be about two weeks before the start of the season and Nicole was still struggling with this one maneuver. During the debrief after the day's practice, Nicole summoned the courage to say three words, "I need help," she said. That broke the ice. It got out what everyone knew to be true but was afraid to address.
Nicole's teammates immediately rallied behind her and in a judgment-free effort, they went out and practiced that one maneuver for Nicole's benefit over and over and over until she got it perfectly.
NEVER HESITATE TO ASK FOR OR OFFER HELP
In her speech, Nicole makes the point about the lesson she learned that day, "I only got it right because I asked for help and I only got it right because I got the help I needed." She adds, "You are never too good, never too high up in the chain of command to ask for help when you need it."
GREAT CULTURES SUPPORT ONE ANOTHER
This is a hallmark of great cultures – the ability to support one another to take the group's performance to the next level. It's one of the many relevant lessons from her distinguished Air Force career that Nicole shares with audiences who hear her speak - virtually and in-person. It's why Nicole's message is so in-demand – she synthesizes important real-world lessons about leadership, harnessing the headwinds of change, and pushing the performance envelope to help organizations achieve great outcomes.
About Tony D'Amelio
Tony has spent his career putting talented people and audiences together, first in the music business and later representing the world's leading speakers. After concluding 27 years as Executive Vice President of the Washington Speakers Bureau, Tony launched D'Amelio Network, a boutique firm that manages the speaking activities of a select group of experts on business, management, politics and current events. Clients include: Mike Abrashoff, Vernice "FlyGirl" Armour, Geoff Colvin, Daryl Davis, Ron Insana, Katty Kay, Beau Lotto, Nicole Malachowski, Bill Walton, and Bob Woodward.