Subscribe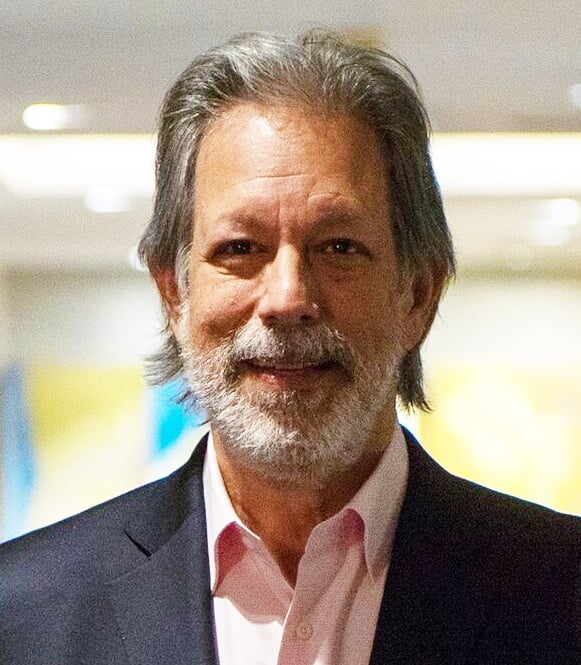 A Navy Captain's Advice: Leading Change in Organizations & Breakthrough Innovation
Managing/Leading Change | Leadership | Organizational Culture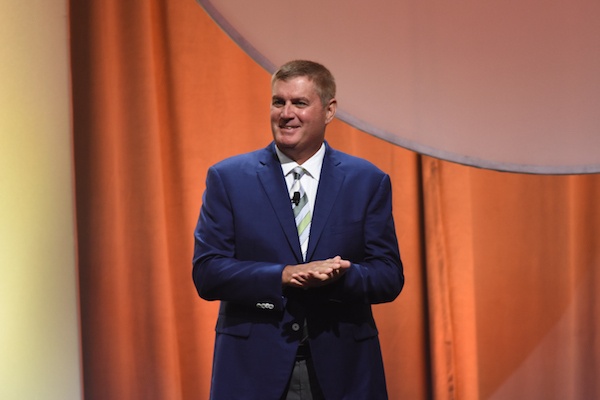 In today's highly competitive, rapidly advancing business climate, there is an increased emphasis on organizational leadership tactics that will drive real results.
And this is for good reason.
Now, more than ever, business leaders are realizing that the true power in their organization lies within its employees, and creating an environment where they can succeed should be a top priority. For far too long, there has been a misconception that employee morale, motivation, and productivity are inherent traits to each individual. However, this has been shown to be far from the truth.
In fact, the leadership approach an organization takes can make or break them.
A prime example of a drastic shift based on an new approach to leading change in organizations is the remarkable turnaround story of USS Benfold Captain Mike Abrashoff.
LEADERSHIP & CULTURE DRIVE TRANSFORMATION
Mike Abrashoff's views on leading change in organizations are at the center of one of the most remarkable modern day stories of organizational transformation.
At the age of 36, the Navy selected Mike to become commander of USS Benfold, a ship that ranked near the bottom of the fleet's performance ratings. At the time, he was the most junior commanding officer in the Pacific Fleet – and the ship was plagued by poor morale, high turnover, and an abysmal safety record.
Few thought that the ship could improve - yet, 12 months after taking command, the Benfold was ranked #1 in performance – using the very same crew. Navy brass was stunned. The lessons were clear: the culture of an organization is everything, and it's vital for leaders to keep reinventing themselves. That's why Mike Abrashoff quotes on leadership and breakthrough innovation are so popular. His common sense approach has earned him a reputation as one of the top leadership speakers available.


---
Learn More About Achieving Breakthrough Performance Through Great Leadership From Mike Abrashoff

---
LESSONS FROM THE CAPTAIN OF THE BEST SHIP IN THE NAVY
In many ways, the USS Benfold was an extreme example of the same problems facing many organizations today. That's why dozens of publications including The Wall Street Journal and Fast Company have cited Mike's story as an inspiring lesson for business. Leaders especially identify with Mike's being held accountable for the results in an environment where he couldn't make the rules.
Mike makes it clear: "I didn't turn the ship around - my crew did that. What I did was to reinvent my leadership style and create an environment where they felt safe, empowered and supported. When they came to me with a problem, I'd say 'It's your ship. How would you fix it?'." Mike focused on the one thing he could influence -- his crew's attitude -- because culture is the ultimate competitive weapon for any organization.


A TOP SPEAKER ON ORGANIZATIONAL CHANGE
Mike's wisdom is sought out by companies and organizations eager to hear him speak. Here are just a few of the great insights he shares with audiences about leadership, teamwork, and creating a high performance organization. The Mike Abrashoff quotes on leadership and culture below are some of his most popular.
25 MIKE ABRASHOFF QUOTES ON ACHIEVING BREAKTHROUGH PERFORMANCE
1. "I can order my people around - but I can't order them to stay." [Tweet This]
2. "Show me an organization in which employees take ownership, and I will show you one that beats its competitors."

[Tweet This]
3. "Leaders need to understand how profoundly they affect people, how their optimism and pessimism are equally infectious, how directly they set the tone and spirit of everyone around them."

[Tweet This]
4. "If all you give are orders, then all you will get are order-takers."

[Tweet This]
5. "Leaders must be willing to put the ship's performance ahead of their egos, which for some is harder than others."

[Tweet This]
6. "One day after I took command, I decided that instead of spending my day obsessing about all the things I can't influence, I was going to spend my day obsessing about the things that I can. I realized the one thing I can influence is the crew . . . to get them to start working better as a team."

[Tweet This]
7. "Do you know what it's like waking up every day and telling yourself, 'I'd like to be average today?' But I figured if I got to average that would be a big improvement!"

[Tweet This]
8. "Leadership is mostly the art of doing simple things very well."

[Tweet This]
9. "I rarely asked for permission. I just acted on the theory that my bosses had authorized me to do so in their behalf. They wanted me to take care of things without being nagged."

[Tweet This]
10. "Show me a manager who ignores the power of praise, and I will show you a lousy manager."

[Tweet This]
---
Learn More about Achieving Breakthrogh Performance Through Great Leadership From Mike Abrashoff

---
11. "I used to tell my sailors, if you see a visitor walk on board the ship, walk up to them, look them in the eye, shake their hand and say, 'Welcome to the best damn ship in the Navy.' At the time we started, we weren't the best ship, but I wanted my sailors to understand that there is no one keeping us from being the best except ourselves. Take ownership."

[Tweet This]
12. "The key to being a successful skipper is to see the ship through the eyes of the crew. Only then can you find out what's really wrong and, in so doing, help the sailors empower themselves to fix it."

[Tweet This]
13. "Historically, Navy captains walked around looking for sailors goofing off so they could reprimand them. I thought, 'Why not look for sailors doing something great so I could thank them for their hard work and dedication?' I couldn't pay my sailors more for doing a great job - but I could give them a pat on the back."

[Tweet This]
14. "I used to say to my crew - it's your ship. You own the ship just as much as I do. If you see something that needs to be done, step up to the plate - take action. I'm gonna support you 100% of the time."

[Tweet This]
15. "After every event, after every process, everybody involved with the team would gather around my chair on the bridgeway, and we would talk about what we were trying to do, what the conditions were at the time, what worked, what didn't work, what we would do differently the next time we encountered the same situation. The only ground rules were to check your ego at the door, there's no retribution for what gets said, and everybody in the process could respectfully challenge anybody else. The most junior seaman could challenge the captain - if they were right, I would change. If they were wrong, it meant there was something they didn't understand, and it was a great coachable moment to explain the big picture a bit better."

[Tweet This]
16. "I wanted every sailor to feel responsible for the successful outcome on that ship - because they were. I couldn't do it on my own. We constantly challenged every mindset." [Tweet This]
17. "We made a lot of mistakes on the ship, but we never made the same mistake twice, and we were constantly challenging every process and every assumption to do things just a little bit better. The thing that turned the ship around was changing that mindset."

[Tweet This]
18. "Best advice I ever got - assume your crew wants to do a good job. And if you're ever disappointed in an outcome, don't blame them first. First, look inward and ask yourself what you could have done differently to generate a better outcome. Ask yourself if you communicated to them where you're headed, if you've given them the training to be successful, and if you've given them the time and resources to do a great job."

[Tweet This]
19. "I began with the idea that there is always a better way to do things."

[Tweet This]
20. "As a manager, the one signal you need to steadily send to your people is how important they are to you. In fact, nothing is more important to you."

[Tweet This]
21. "No matter how fantastic your message is, if no one is receiving it, you aren't communicating."

[Tweet This]
22. "The best way to keep a ship – or any organization – on course for success is to give the troops all the responsibility they can handle and then stand back."

[Tweet This]
23. "Leadership is not about being liked - it's about staying safe in tough times and giving people a vision of why what they're doing is important so they can make a difference."

[Tweet This]
24. "My crew turned their own ship around. What I wanted to create was an organization where I would be proud to have my own son or daughter come to take part. I wanted to treat them with respect and dignity, and they responded."

[Tweet This]
25. "I can tell people what to do, but I can't order excellence."

[Tweet This]
BOOK MIKE ABRASHOFF TO SPEAK
MIKE ABRASHOFF is author of It's Your Ship: Management Techniques from the Best Damn Ship in the Navy. The book has sold over 1 million copies and made him a popular speaker on leadership, organizational performance & transformation, teamwork, safety, accountability, leading change, and execution. Abrashoff is managed for speaking by D'Amelio Network. Click here to see a sampling of video excerpts from Mike's speech. These Mike Abrashoff quotes are just the first step in understanding how to apply his leadership principles to work to unleash extraordinary performance in your own organization.
GIVE US YOUR FEEDBACK: What have you done to improve your leadership skills (courses, books, etc.)? What was the best piece of leadership advice you ever received? Tell us about it below, or click here to learn more about Mike Abrashoff and his approach to leadership.

About Tony D'Amelio
Tony has spent his career putting talented people and audiences together, first in the music business and later representing the world's leading speakers. After concluding 27 years as Executive Vice President of the Washington Speakers Bureau, Tony launched D'Amelio Network, a boutique firm that manages the speaking activities of a select group of experts on business, management, politics and current events. Clients include: Mike Abrashoff, Geoff Colvin, Katty Kay, Polly LaBarre, Nicole Malachowski, David Meerman Scott, Bill Taylor, Bill Walton, and Bob Woodward.