Subscribe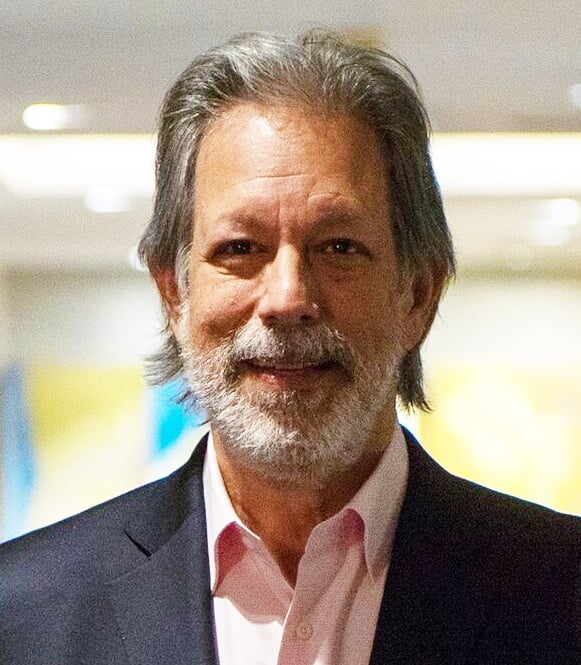 Nicole Malachowski among 11 inducted into National Women's Hall of Fame
NATIONAL WOMEN'S HALL OF FAME INDUCTS NICOLE MALACHOWSKI
They all came! For some reason, I didn't think they all would – I imagined someone would have had an overriding obligation of some sort. But no: Every living inductee into the National Women's Hall of Fame for 2019 was there. The inductees included women I instantly recognized: Jane Fonda, Sonia Sotomayor, Angela Davis, Diane von Furstenberg, and Gloria Allred. Then there were others who, though I didn't recognize them, were equally exceptional and accomplished women. And then there was my friend, COL. NICOLE MALACHOWSKI, USAF (Ret.)
The ceremony itself took place on Saturday in Seneca Falls, NY – a little hamlet in the Finger Lakes region of New York State. Why there, I wondered when I received the invitation? I did some homework and found that Seneca Falls is considered the birthplace of the women's suffrage movement. In 1848, the first convention to organize the fight for social, civil, and religious rights for women took place in that tiny location.
My wife Joanna and I were over the moon when Nicole invited us to share this special moment with her family and friends. This was an extraordinary honor that recognized Nicole's trailblazing accomplishments that went far beyond the often-used reference to her as the first woman USAF Thunderbird pilot.
Nicole Malachowski's National Women's Hall of Fame Photo Gallery
NICOLE'S INDUCTION SPEECH GETS A STANDING OVATION
At the induction ceremony itself, I was struck by how every single inductee spoke with reverence about the honor being bestowed upon them. Each of them, no matter how big or powerful, was truly humbled. You could hear it in their words and see it in the way they interacted with others.
When it came time for Nicole to receive her medal and be inducted, her acceptance speech could not have been more perfect.
Having lost her beloved 21-year Air Force career to a tick bite, Nicole spoke about her passion: being a patient advocate for those with tick-borne illness. The tick-borne illness area is very controversial – I had no idea. In spite of that, Nicole staked her reputation on fighting for those who can't fight for themselves. It's not the first time - she's done that her whole life. Here's part of what she had to say:
"Now nearly two years ago my military career ended very unexpectedly. I was medically retired after being found 100% 'unfit for duty" due to late-stage tick-borne illness. That's right – a tick bite ended my career. I quickly was thrust into a world that I didn't really want to be recruited into. I learned that the tick-borne illness space is complex, complicated, gnarly, politicized, and highly controversial. It is, in my opinion, unnecessarily controversial.

"My life's purpose has taken quite a major shift – from fighter pilot to somebody who fights ticks, I've become a patient advocate and I've joined forces with other folks making a difference - researchers, clinicians, policy-makers, patients, and non-profits and I get asked all the time, 'Nicole, why did you risk your life's reputation and credibility to start working on something so risky and controversial?' I answered this: what is the purpose of a reputation if you won't use it? What is the value of credibility if you don't exercise it, and what is the usefulness of a platform if you won't wield it?...Simply put, I refuse to be complicit in maintaining the status quo. And on this stage there are women from very different backgrounds, but…I can assure you we have traits in common. There is not a single one of us on this stage that is either impressed or intimidated by naysayers and indiscriminate critics."
Nicole went on to conclude by talking about the power of the courage of conviction. She exhorted young people in the audience, which included 300 local high school students, to look at the world as a place where they can make a difference when they see injustice.
Acceptance Speech – National Women's Hall of Fame 2019
At the conclusion of Nicole's passionate, powerful, and moving acceptance speech, I'm proud to say that she received the only post-speech standing ovation of the afternoon. Speaking with humility and keeping an inspirational tone that seamlessly matched the spirit of the occasion, Nicole crushed her 8-minute talk and perfectly summarized what the moment was all about. Her authenticity and conviction captured the hearts of everyone in the audience. It's what makes Nicole so special - she is a leader whom others follow with their hearts.
Congratulations, Nicole.

About Tony D'Amelio
Tony has spent his career putting talented people and audiences together, first in the music business and later representing the world's leading speakers. After concluding 27 years as Executive Vice President of the Washington Speakers Bureau, Tony launched D'Amelio Network, a boutique firm that manages the speaking activities of a select group of experts on business, management, politics and current events. Clients include: Mike Abrashoff, Vernice "FlyGirl" Armour, Geoff Colvin, Daryl Davis, Ron Insana, Katty Kay, Beau Lotto, Nicole Malachowski, Bill Walton, and Bob Woodward.