Subscribe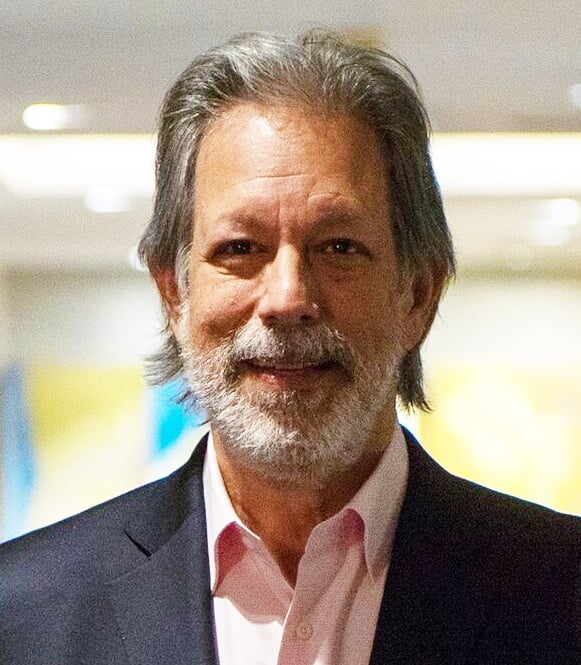 A Simply Brilliant Way of Leading Innovation and Organizational Change
Don't Let What You Know Limit What You Can Imagine
If you've been frustrated by the hard work of making organizational change happen in your company, you're not alone. That's why this interview with BILL TAYLOR, co-founder of Fast Company magazine, may be a compelling read for you.
Beginning with his work at Fast Company, Bill had a front row seat to the revolution in management and competition driven by technology. He's met and profiled the mavericks and rule breakers who have achieved outsize success by taking a different path. In his latest book, Simply Brilliant: How Great Organizations Do Ordinary Things in Extraordinary Ways, Bill gives his audience the best new examples of people and companies who are using groundbreaking new ideas and techniques to compete, innovate, and succeed. The book won many honors including "Best Strategy & Leadership Book of 2016" by 800CEORead.
Read here as Bill and I discuss his book and the success stories he encountered in the process of writing it his book.
---
Bill Taylor on Leading Innovation
What prompted you to write the new book?
I've been thinking and writing about leadership, organiational change, and leading innovation for more than 20 years, back to when we launched Fast Company and got the whole world excited about disruptive technologies, new business models, and how "new economy" startups were challenging the power of established companies. Was that really 20 years ago? It sounds like today! But here's what's new and different about Simply Brilliant, and why I wrote it. First, I wanted to extend an invitation to organizations and leaders from all sorts of fields and all walks of life to embrace the spirit of transformation that comes so naturally to Silicon Valley. What I have come to understand, what I explain in the book, is that it is possible to turn even the most familiar offerings, in some of the world's most traditional settings, into products, services, and experiences that are genuinely remarkable. You can do extraordinary things, even if you're not in an especially glamorous field.
There's a second core message in the book. I'm not sure we've ever experienced the level of turmoil, turbulence, and uncertainty we're experiencing right now. This is a tough time to be an executive or entrepreneur, especially if you want to make meaningful, long-lasting positive change. I think of the book as a manifesto for change and a manual for achieving it—at a moment when change is the name of the game.
I've teased out a set of hands-on lessons about competition and strategy, talent and culture, innovation and entrepreneurship, which bring clarity and a sense of reassurance to a worrisome, confusing world.


What are a few of those lessons?
The first, and maybe the most important, is that you can't let what you know limit what you can imagine. In a world being remade before our eyes, leaders who make a difference are the ones who reimagine what's possible at their organization and in their field, and who can turn bold strategies into crisp execution. That's why the best leaders are the most original thinkers and the most effective communicators. They rally people around a "definition of success" that allows them to stand for something special and inspires customers and colleagues to stand with them.
A second big lesson is to recognize that the more things change, the more the worries about change remain the same. The first job of leaders who are serious about making deep-seated change is convincing their organization (and themselves) that "playing it safe" is the most dangerous course of all. Change happens when individuals and organizations conclude that the risk of trying something new is less than the cost of clinging to the status quo. That is a huge shift in mindset, but it's the mindset that makes a difference in turbulent times.


How do you bring those lessons to life? What kind of research did you do for the book?
I've got my MBA (from the MIT Sloan School), and I spent years as an editor, and now a management blogger, for Harvard Business Review, so I like academic research as much as the next guy. But nearly all of the research for this book is field research. I traveled thousands of miles, from London, England to Anchorage, Alaska, from the bright lights of Las Vegas to a quiet town on the banks of the Mississippi River, searching for new kinds of success stories that illuminate the new era we've entered. I spent long days touring factories, visiting retail outlets, sitting in on meetings, to observe the work of big companies, entrepreneurial outfits, nonprofit groups, and social-change movements. These 15 organizations were from very different fields and had wildly different histories, but they shared a defining aspiration: Their leaders were determined to achieve something important by doing even the most ordinary things in extraordinary ways.
So I'd like to believe the thinking in the book is good. But I know the stories are great. The organizations I write about are so energetic and colorful, their leaders are so confident and creative, that it's hard not to be inspired by them. It's fun to tell those stories in person as well as on the page.
---
Read Chapter one of Simply Brilliant by Bill Taylor,
co-founder of Fast Company Magazine

---
Is there anything these organizations and leaders have in common, even if they come from very different fields?
That's a question I've asked myself a lot, especially since the organizations and leaders I write about really do have such different styles, personalities, and cultures. I'd point to two shared attributes about leading innovation and change. First, as I think about the outlook on the future that cuts across these organizations, I'm struck by the fierce sense of optimism that pervades them. Not wide-eyed optimism, an unthinking faith in the inevitability of success, but what the leadership scholar and civic reformer John Gardner famously called "tough-minded optimism"—a blend of original ideas, deep convictions, and resilience in the face of change. "The future is not shaped by people who don't really believe in the future," Gardner famously wrote. Rather, "it is created by highly motivated people, by enthusiasts, by men and women who want something very much or believe very much." It's hard to create a vibrant and positive future unless you yourself are excited by the future.
The second attribute I'd point to, especially for individual leaders, is that they have a human touch. The most high-impact executives and entrepreneurs, those capable of moving and evolving with the times, don't just think differently from everyone else. They care more than everyone else—about customers, colleagues, business partners. Leaders who aspire to do great things in worrisome times understand that small gestures can send powerful signals about who you are and what you care about. In a world being turned upside-down by technology, the best leaders embrace a greater sense of humanity.
---
---
Was there anything that surprised you about the great leaders you studied, something you weren't expecting?
You know there was. It's a popular thing to say, I suppose, but it's striking when you see it in practice. The best leaders I studied were as humble about themselves as they were hungry for the success of their organizations. Those two things don't always go together. If there's one lesson at the heart of the organizations I write about in the book, it's that exceptional performance begins with extraordinary insights. But that doesn't mean it's your job to come up with those insights. In businesses built on new ideas, generating and evaluating ideas is everybody's business. That's why humility and ambition need not be at odds. In fact, humility in the service of ambition is the most effective mindset for leaders who aspire to do big things in a world with huge unknowns. I quote one CEO who says, "My job is to set the stage, not perform on it." That's a pretty unusual attitude, but it's the right attitude.
Is there one lesson you emphasize that most leaders don't appreciate, something executives and entrepreneurs should take more seriously?
Yes, and it goes back to the power of old-fashioned execution, especially in turbulent, fast-changing times. Here's what I would urge leaders to remember: In an era of brash ideas and disruptive business models, organizations that create the most extraordinary value are the ones that generate the most widely shared sense of commitment, connection, and compassion among colleagues. Whether you're in a fast-moving technology field or a more traditional, slow-to-change industry, your organization can't be exceptional in the marketplace unless it creates something exceptional in the workplace.
The most successful companies don't just think differently from everyone else, they care more than everyone else—about the people they serve and the messages they send, about how everyone conducts themselves in a world with so many temptations to cut corners, fall back on procedure, and compromise on values. Ultimately, your brand is nothing more than the outward expression of your culture; your culture is the platform that sustains your brand. I wish every executive and entrepreneur would ask themselves these simple questions: What does it mean to be a member of this organization? What are the day-to-day promises we're making to one another about how we share information, solve problems, and get things done? Do we work as distinctively as we compete?
What's the hardest part of being a leader or an entrepreneur or a change agent today?
Most of us reach positions of power and authority because we're great at our jobs, we understand a particular technology inside and out, we know a certain customer segment better than anyone. In other words, we have tons of expertise. But in a world as turbulent as this one, leaders have to be wary of the "paradox of expertise"— the frustrating reality that more deeply immersed you are in a market, a product category, or a technology, the harder it becomes to open your mind to new business models that may reshape that market, or promising ways to leapfrog that technology. Past results may not be the enemy of subsequent breakthroughs, but they can constrain the capacity to grasp the future. People with the most experience are often the last ones to see and seize opportunities for something dramatically new.
That's why the most effective leaders are the most insatiable learners. Sure, they want to make themselves and their organizations more interesting. But they are just as determined to stay interested—interested in big ideas, in little surprises, in the enduring mission of the enterprise and all new ways to bring that mission to life. The best leaders always ask themselves, "Am I learning as fast as the world is changing?" That's not an easy question to answer, which is one of the hard parts of being a leader.
Do you have any final words of advice for leaders and change agents?
First, keep everything as simple as possible. In a world as confusing as this one, people are hungry for clarity and identity. What are the small number of ideas that define how you do business—and distinguish you from how everyone else does business? Second, learn how to "talk the walk." Everybody says how important it is for leaders to "walk the talk"—to behave consistently with the values they espouse. That's true. But leaders also have "talk the walk." They must be able to explain, in language that is unique to their field and compelling to their colleagues and customers, why what they do matters and how they expect to win. Leaders who think differently about their business invariably talk about it differently as well. You are the explainer in chief!
I'd offer one final piece of advice—stay consistent in your commitments, no matter how much the world around you changes. Several years ago, I was on a program with Jim Collins, the author of Good to Great, and he was explaining why he thought so many organizations were so mediocre. He said, and I remember it well, "The signature of mediocrity is not an unwillingness to change. The signature of mediocrity is chronic inconsistency." In other words, too many leaders jump from one change program to the next, last year's fad to this year's fad. It may sound funny, coming from the co-founder of Fast Company, but I've come to appreciate that in a world of big change, a slow-and-steady presence really does win the race.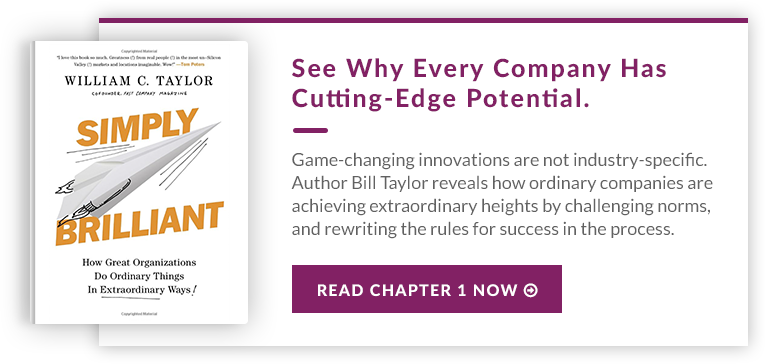 About Tony D'Amelio
Tony has spent his career putting talented people and audiences together, first in the music business and later representing the world's leading speakers. After concluding 27 years as Executive Vice President of the Washington Speakers Bureau, Tony launched D'Amelio Network, a boutique firm that manages the speaking activities of a select group of experts on business, management, politics and current events. Clients include: Mike Abrashoff, Geoff Colvin, Katty Kay, Polly LaBarre, Nicole Malachowski, David Meerman Scott, Bill Taylor, Bill Walton, and Bob Woodward.