Subscribe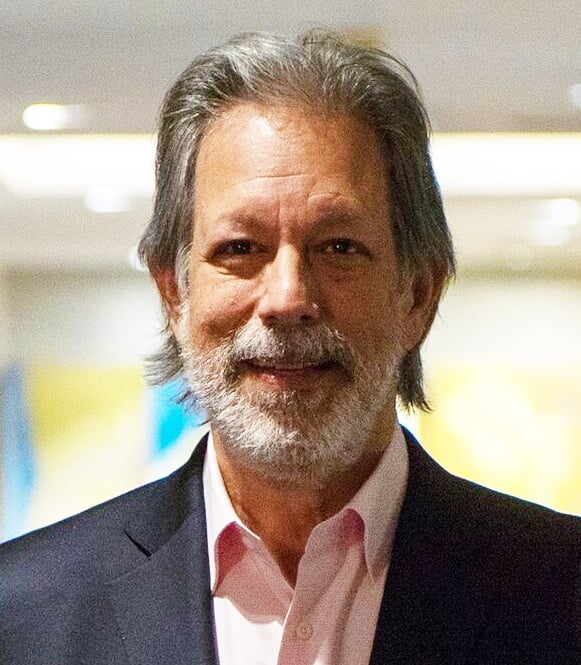 Sports Documentary "On The Map" Inspires and Features Bill Walton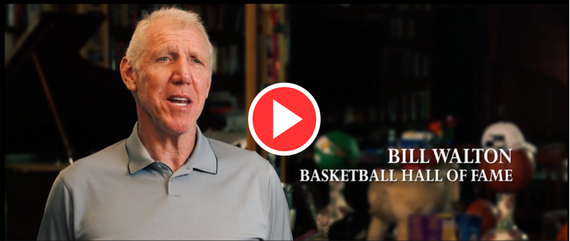 INSPIRING NEW DOCUMENTARY FEATURES BILL WALTON
I just saw the greatest documentary! ON THE MAP tells the story of 1977 Maccabi Tel Aviv team, the one that brought the first European Cup to Israel and became "The Team of the Nation".
Before there was the U.S. hockey team's Miracle on Ice, there was the Maccabi Tel Aviv's Miracle on Hardwood. It's a dramatic and inspiring story that I didn't know about, until now. I came across it because my client, BILL WALTON, is in it and the producer sent me a copy.
ON THE MAP has just opened in New York, Washington, L.A, and select cities. It'll be widely released shortly. Here's a link to the great trailer.
A SYNOPSIS
ON THE MAP tells the against-all-odds story of Maccabi Tel Aviv's 1977 European Championship, which took place at a time when the Middle East was still reeling from the 1973 Yom Kippur War, the 1972 Olympic massacre at Munich, and the 1976 hijacking of an Air France flight from Tel Aviv. Through the of lens of sports, ON THE MAP presents a much broader story of how one team captured the heart of a nation amidst domestic turmoil and the global machinations of the Cold War.
SUPPLEMENTAL RESOURCES:
OVERCOMING ADVERSITY: HOW DID NBA LEGEND BILL WALTON STOP STUTTERING AND START BROADCASTING?
and BILL WALTON SPEAKER PAGE
THE 1980 U.S. HOCKEY TEAM WAS AMERICA'S "MIRACLE ON ICE". IN 1977, MACCABI TEL AVIV WAS ISRAEL'S "MIRACLE ON HARDWOOD"
The film recounts how an underdog Israeli basketball team prevailed over a series of European basketball powers, including CSKA Moscow (known in the West as "Red Army Moscow"), a team that repeatedly refused to compete against Israeli competitors. Moments after this highly charged and historic win, Israeli-American basketball hero Tal Brody became an indelible part of a young country's history when he famously said, "Israel is ON THE MAP, not just in sport, but in everything."
Told through the eyes of six American basketball players who joined Maccabi and helped the club defeat traditional powers from Spain, Italy and the Soviet Union, the film features interviews with basketball icon Bill Walton (who has a unique personal connection to Brody) and former NBA Commissioner David Stern. ON THE MAP combines the pulse-pounding action of a high-stakes thriller with an incendiary political backdrop to deliver a film that will mesmerize basketball fans and captures the spirit of a nation triumphant against all odds.
---
NBA great BILL WALTON is one of the best sports motivational speakers in America. Let him inspire your group.
---
ABOUT "ON THE MAP"
ON THE MAP also features incisive interviews with, among others, Michael Oren, Israel's former Ambassador to the United States, and Natan Sharansky, a notable Israeli politician who spent years imprisoned in Soviet jails.
REVIEWS FOR "ON THE MAP"
ABOUT BILL WALTON
Prominently featured in the documentary film "On The Map" (released December, 2016) BILL WALTON is a basketball legend, humanitarian, and sports broadcaster. He is also an extraordinary motivational speaker with an inspiring personal tale to tell. Bill is one of the most original and colorful figures from the world of sports with honors and achievements too numerous to mention. Named one of the "50 Greatest NBA Players of All-Time," he led the Portland Trailblazers and Boston Celtics to Championships. Bill is a popular speaker for events where audiences are looking for a message about personal achievement, leadership, team effort, and overcoming adversity -- in his case that meant the challenges associated with his 37 surgeries and learning to overcome a paralyzing, lifelong stutter. The journey from his childhood basketball court to the stage at meetings and conventions of top organizations is an unlikely one. Bill's inspiring message of grit and determination serves as an example for everyone who dreams of accomplishing big things in their career and life. For more information about BILL WALTON and booking him as a speaker, contact D'Amelio Network: www.DamelioNetwork.com.

About Tony D'Amelio
Tony has spent his career putting talented people and audiences together, first in the music business and later representing the world's leading speakers. After concluding 27 years as Executive Vice President of the Washington Speakers Bureau, Tony launched D'Amelio Network, a boutique firm that manages the speaking activities of a select group of experts on business, management, politics and current events. Clients include: Mike Abrashoff, Geoff Colvin, Katty Kay, Polly LaBarre, Nicole Malachowski, David Meerman Scott, Bill Taylor, Bill Walton, and Bob Woodward.