Subscribe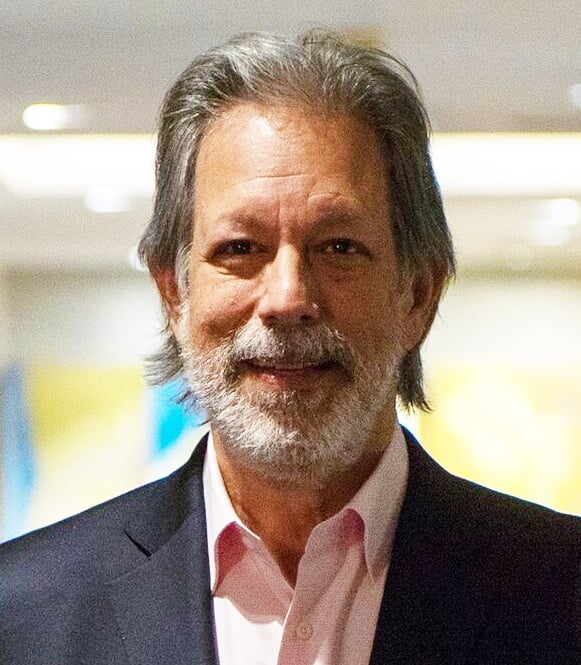 THE CASE FOR FANDOM - HOW CREATING FANOCRACY DRIVES BUSINESS GROWTH
WINNING BIG BY MAKING BUSINESS PERSONAL
Why do some brands, even in supposedly mundane categories like car insurance, retail hardware, and enterprise software, attract not just customers, or even loyal customers, but passionate fans? These brands have learned to provide the human connection people are now longing for to drive business growth. DAVID MEERMAN SCOTT calls it a Fanocracy.
Over the past three years, David's research has uncovered that creating fandom isn't just for actors, athletes, musicians, and authors. Fandom can be rocket fuel for any company or organization that chooses to focus on inspiring and nurturing true fans.
FANDOM IS THE NEXT FRONTIER FOR BUSINESS
David spotted the online content revolution in its infancy and wrote five books about it including The New Rules of Marketing & PR, the definitive book on the topic, translated into 29 languages. Now, a disruptive change is becoming a groundswell inflection point. The pendulum has swung too far, creating a world of digital chaos. Tech-weary and bot-wary people are longing for human connection. There are businesses and organizations who have learned to win by tapping into this mindset by creating a Fanocracy.

In David's newest book, Fanocracy: Turning Fans Into Customers and Customers Into Fans, , he makes the case with example after potent example of real-life companies from all industries and disciplines that have put fear aside and tried something different. They're winning big and achieving outsize results.

The book was co-authored with his daughter, Reiko, who is now a medical student at Boston University School of Medicine. Spawned from a discussion they had about their respective fandoms and why they were so important to them. As they began their research, it became clear some forward-thinking companies and organizations had already begun thinking about fandom as very important to their success.
FANOCRACY SPEECHES WELL-RECEIVED
David started speaking on the Fanocracy topic seven months in advance of the book launch. Audience reaction is wildly enthusiastic. His high-energy presentations highlight the strategies and success stories using bold images and video to energize audiences.

David shows how the act of making business personal may be the most powerful business strategy of all at a time when the technology pendulum has swung too far and everyone is doubling down and sending yet another tweet, yet another YouTube video, yet another LinkedIn connection, leaving us feeling overwhelmed. While technology feeds into the disruptive change taking place in the business world, it also offers a path to fostering meaningful connection. In short - creating a fanocracy can drive business growth. WATCH SAMPLE VIDEOS FROM THIS SPEECH
WHICH COMPANIES ARE CRUSHING FANDOM?
In his recent blog, David profiled five companies in his blog that are absolutely crushing it by leveraging fandom: Southwest Airlines, Dollar Shave Club, Harley-Davidson, Trader Joe's, and Wendy's. You can say, well that's great – they're all big companies. Then in another blog, David gave a brilliant example of a local hardware retailer in Wales who grew fans using low-cost video.
FANDOM DOES MORE THAN GROW BUSINESS
It's easy to see how creating a Fanocracy can increase business by building community and fandom with customers. But forward-thinking companies and organizations are using it to build employee engagement and loyalty. In his recent blog, How to Create Fandom for Your Business Through Employees, David focused on a recent trip where an enthusiastic and passionate employee of the resort assured that he and his wife became absolute fans of the property. Employees who are fans for the organizations they work for are the first step in turning customers an other stakeholders into fans.
TONY ROBBINS A FAN OF FANDOM – THE PODCAST
Tony Robbins has been a fan of David's work for several years. He has made David a regular speaker on his 5-day Business Mastery course. In November, David was interviewed on Tony's podcast called Cracking the Code on Company Culture – How to Turn Lukewarm Customers into Raving Fans, and Disengaged Employees into High-Performing Teams. You can listen to David talk at length about how fandom can be leveraged to grow business and to improve the employee morale and engagement.
---



Win big by making business personal.


Book Fanocracy author DAVID MEERMAN SCOTT


to speak at your next event.
---
WHY FANOCRACY? – THE INC. INTERVIEW
Inc. published this interview with David and his co-author daughter Reiko recently. In it, David and Reiko offer some insights into why you should be building a business based on fandom. Here is a recap:
To say digital marketing is challenging is an understatement. In fact, there are those who would say it is broken. We have the ability to reach audiences at unprecedented scale, and the ability to micro-target at a granular level. However, despite all sorts of trackable metrics -- clicks, views, time spent, etc. -- we aren't necessarily getting meaningful results. When I say meaningful, I mean the real objective every marketer must have: Creating customer connections that translate into value; delivering value for the customer and the bottom line.
Fanocracy, is all about customer connection. Not only do David and Reiko believe their approach will deliver a clear competitive advantage to drive business growth, regardless of business category, they believe it will spread more joy and inspiration to the world.

So, what is a Fanocracy anyway?
David: We define Fanocracy as an organization that inspires extreme passion for a product, brand, or idea by putting customers' needs and wishes at the center of everything it does. Fanocracy is a force critical for massive success.
I'm a big-time live music geek and have been to 790 live concerts since I was 15 years old (yes, I keep a spreadsheet). I've always wondered what makes me such a passionate music fan and decided to find the answer. My daughter, who is equally passionate about Harry Potter, is an ideal co-author. She's from a different generation--I'm a Boomer, and she's a Millennial, is a different gender, and has different fandoms. She also comes at the question from the scientific perspective, which complements my marketing background.
After studying fandom for five years now, we believe the relationship we build with customers is more important than the products and services we sell them.
The fundamental ingredient for true fandom -- meaningful and active human connection -- demonstrates a shift in the way a company relates with its customers. Companies that have fans are more forthright, helpful, and transparent. They create new experiences and along the way, turn customers into like-minded, enthusiastic fans.
Why should we be thinking about fandom these days?
David: Social networks such as Facebook and content distribution services like YouTube are free, simple to use, and reach every human on the planet with an internet connection. So, it's no wonder millions of people around the world have gravitated to them. However, the result is a polarizing and cold digital world. We get tidal waves of spam email and social networks that display advertisements instead of messages from our friends and fake news instead of what we as humans really need to know to lead fulfilling productive lives.
The pendulum has swung too far in the direction of superficial online communications at a time when people are hungry for true human connection.
The solution isn't to do more of the same. It takes more heart to start a movement.
In a digital world where our lives are increasingly cluttered and superficial, we're missing something tremendously powerful: genuine human connection. People are most invested in that which creates a sense of intimacy, warmth, and shared meaning in a world that would otherwise relegate them to a statistic.
Building connections to like-minded people leads to success in our business and joy in our heart.
How did you become interested in the idea of fandom?
Reiko: I love to cosplay and have been to the New York City Comic-Con at the Javits Convention Center five years in a row. Fandom begins with the creation of a common language that allows us to connect at places like Comic-Con, even with people we've never met before.
It takes effort and courage for my friends and I to dress up. Yet when we do, we find we aren't putting on another persona. Rather, we're reflecting a part of ourselves that we couldn't show any other way. And it magnifies my fandom of the books and characters I dress as.
What I've seen is that many companies feel people shouldn't transform their work in any way. Some even ban people from doing so through trademark and copyright law. YouTube mashups, sharing on services like Instagram, and other fan-created art can invite legal reprisals.
However, Fanocracy is built on the experiences of all its members, rather than limited to the imagination of one creator.
Once you put your art, product, or service out into the world, it's no longer solely yours. It takes time to find that place where you can let go of your creations and understand the heart of your fans. You may make mistakes, but building mutual respect between fandom and creator, each in your own space, will ultimately be the most rewarding.
Fans who are free to take ownership of part of the universe you've created take what you've done to a realm you never thought possible. And through that, they make a powerful connection.
Why is passion important for businesses to develop fans?
Reiko: Fanocracy is a way to say to the world: "This is who I am. This is what I love. Please, join me in this joy."
Many of us worry that pouring our hearts into the activities we love will affect how others see us, that somehow it will cloud our judgment and turn us into clueless fanatics--the gamer in his basement, or the crazy screaming sports fan. Fandom, for some people, is seen as escapism, deemed childish or a waste of time, not something for "professionals." For a long time, I was hesitant to share what I liked because I was self-conscious about how I might be perceived.
Customers expect to find employees who are "just doing their job." Yet when an employee shows passion about what they are doing, it's infectious. Everything is affected -- the work and the people involved are immediately engaged. And this is essential in building your fanocracy. Authentic advocacy from inside your organization will inspire the enthusiasm, enjoyment, and passion that results in a fanocracy.


What is the difference between a fan and a customer?
David: The relationship we build with our customers is more important than the products and services we sell them.
In our new digital world, we're missing the power of genuine human connection, the single most important ingredient for creating a fanocracy. An understanding of how and why people become passionate about a company, or product, or idea, or artist serves as a way to do business.
This is an easy yet powerful mindset-shift that any organization can make. Building a relationship with customers cultivates fandom, while simply selling products to customers means it is easier for somebody to instantly move on to another brand that's cheaper, more convenient, or knows how to problem solve.
Some people might assume their business or profession isn't conducive to building fans. They might say: "I'm a _____________! I can't create a fanocracy." Fill in that blank with whatever your business may be. But the fact is that businesses of all kinds can create a fanocracy by building personal relationships with their customers.
In fact, some of the most interesting examples of fanocracy we uncovered are companies that sell a product or service that's clearly a commodity, like batteries, enterprise software, insurance, or underwear.
In our research, we were thrilled to uncover a wide variety of successful organizations that have grown their businesses in remarkable ways be creating a genuine human connection.
About Tony D'Amelio
Tony has spent his career putting talented people and audiences together, first in the music business and later representing the world's leading speakers. After concluding 27 years as Executive Vice President of the Washington Speakers Bureau, Tony launched D'Amelio Network, a boutique firm that manages the speaking activities of a select group of experts on business, management, politics and current events. Clients include: Mike Abrashoff, Geoff Colvin, Ron Insana, Katty Kay, Polly LaBarre, Beau Lotto, Nicole Malachowski, David Meerman Scott, Bill Walton, and Bob Woodward.