Subscribe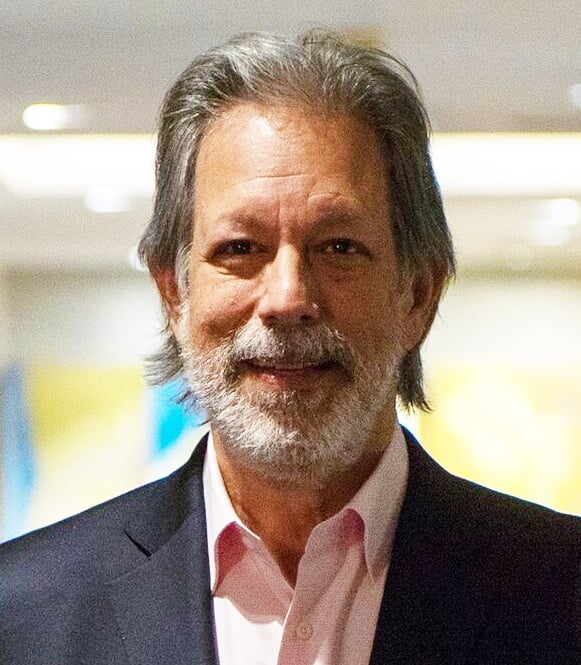 THE CONFIDENCE CODE FOR GIRLS: BOOK TAKES ON THE COLLAPSE OF CONFIDENCE
IT AFFECTS GIRLS WAY MORE THAN BOYS
It's a paradox – girls are achieving like never before, yet they're consumed with doubt on the inside. Girls worry constantly about how they look, what people think, whether to try out for a sports team or school play, why they aren't getting "perfect" grades, and how many "likes" and followers they have online.
KATTY KAY and her co-author Claire Shipman have written an important book that addresses this issue with the hope of reaching girls just when they need it the most—their tween and teen years. The Confidence Code for Girls was released on April 3, 2018, and debuted at #1 on the New York Times' Children's Book Bestseller List – testimony to the urgent need felt by parents and others who care about the young girls in their lives.
The book picks up on themes in Katty's and Claire's earlier book, The Confidence Code, also a New York Times bestseller, and brings it to an impressionable and vulnerable audience. The goal is to give girls the essential yet elusive code to becoming bold, brave, and fearless.
---
Top Speaker on Confidence and Girls:




KATTY KAY on Reversing the Confidence Collapse

---
WHY DO A BOOK ON CONFIDENCE AND GIRLS?
After the release of The Confidence Code in 2014, Katty and Claire were inundated with requests to speak at corporations, schools, and nonprofits. As they traveled the country, they discovered that the mothers and fathers they met were desperate for help translating The Confidence Code into a formula that works for girls. They wanted their daughters to be empowered, from a young age, by the power and satisfaction of a confident life. "We heard their pleas," said Katty.
There is no quality more essential and yet maddeningly out of reach for teen girls today than confidence. Confidence is critical to resilience, success, satisfaction, and happiness. Yet as girls grow up, especially at around the time they reach adolescence, they aren't building confidence as well as boys are and it can result in the dizzying escalation of social conflicts and drama; the ever-present comparisons to other kids posting only the most polished, airbrushed images; and the addiction to the dopamine rush of getting "Likes" and followers.
AN IMPORTANT STUDY ON GIRLS & CONFIDENCE
In 1991, a seminal study came out that showed that girls suffer a dramatic loss of confidence between the ages of 9-14. The study found that in late elementary school 60% of girls said they were happy with who they were. By early high school that number plummeted to 29%.
A lot has happened to the world of girls in the last 30 years. Social media, for example, has accelerated the pressure to be perfect. 92% of teen girls would like to change something about the way they look, and 8 in 10 girls opt out of sports, school activities, getting together with friends if they don't feel good about how they look.

Meanwhile, boys and men have outsized confidence—they are 3X more likely as girls and women to say they were smarter than a classmate they had worked closely with. (NYT)
That's a crisis!
GIRLS' EROSION OF CONFIDENCE – THE POLL
Katty and Claire conducted a national poll of girls aged 8-18 in combination with the teen research center YPulse to capture a picture of today's confidence gap in girls. Here's a link to the poll:
https://www.confidencecodegirls.com/poll.
The six biggest takeaways from the poll:
-Between ages 8 and 14, girls' confidence levels drop by 30%
-3 in 4 teen girls worry about failing
-Between their tween and teen years, girls' confidence that other people like them falls from 71% to 38%
-More than half of teen girls feel pressure to be perfect
-Nearly 8 in 10 girls want to feel more confident in themselves
-Between Ages 12 and 13, the percentage of girls who say they're not allowed to fail increases by 150%
GETTING OFF TO THE RIGHT START
Katty and Claire believe girls can rule the world—all they need to do is not lose the confidence they're born with. Katty believes the antidote is teaching girls to embrace risk, deal with failure, and be their most authentic selves.
Developing confidence and creating a speak-up culture among girls is essential in the #MeToo era.
Girls are naturally confident as kids, then risk losing their "girls of action" mojo because of faulty cues from peers and society. Some crucial advice Kay and Shipman offer:
Find role models — other daring, incredible girls and women you know or have read about. What's the best part of what they do? Write it down, because going back to it later will inspire you!
Look out for fakers — all those people who use counterfeit confidence to be mean or put other people down to puff themselves up.
Shout it out — grab your phone and send a confidence compliment to three people you know. ... Research shows that when you hand out that kind of boost, you build your own confidence!
FIVE TIPS TO GREATER CONFIDENCE FOR GIRLS
BE YOUR OWN COACH – You've done it before, don't worry about failing. Quell the inner dialogue.
EMBRACE FAILURE – Realize that other people fail too and then think "what could I learn; what could I do differently next time to make that thing I was a trying to do a success."
END ONLINE AGONY – Use the 24-hour rule; if somebody sends you a bad text, if somebody sends you something you don't like and you're longing to fire back – wait 24 hours!
DROP THE DRAMA IN YOUR BRAIN – Write down the stuff that's bothering you; "I'm so mad about my test." "I'm so mad at my friend" – write it down and then ball up the paper and throw it over your shoulder.
BAN PERFECTIONISM – Focus on the purpose behind your actions or your to-do list and THAT will make you a lot less stressed.
HOW IS YOUR CONFIDENCE? THE QUIZ
Everyone has a unique confidence style. Learn about yours and how to make the most of it.
Take The Quiz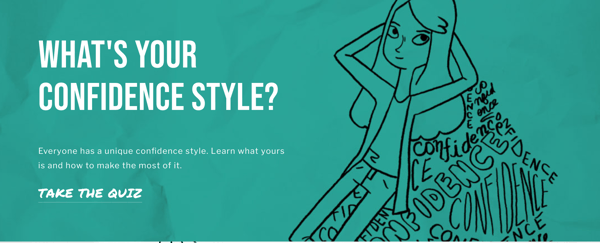 ABOUT KATTY KAY
In addition to her role as lead anchor for BBC World News America, KATTY KAY is a frequent speaker at business gatherings and public forums. She provides audiences with an outstanding and useful update on American politics and global affairs.
Katty also speaks at a variety of women's events on the subjects of her two best-selling books (written with co-author Claire Shipman): The Confidence Code: The Science and Art of Self-Assurance – What Women Should Know and Womenomics. As a motivational speaker, Katty inspires women's groups with a message about confidence, leadership and success.
Their latest book, The Confidence Code for Girls: Taking Risks, Messing Up, and Becoming Your Amazingly Imperfect, Totally Powerful Self, was released in April 2018 and debuted at the #1 spot on The New York Times bestseller list.
To watch video excerpts of speeches by Katty Kay click here.
For more information on Katty's speaking activities, contact Tony D'Amelio at D'Amelio Network – http://www.damelionetwork.com/contact/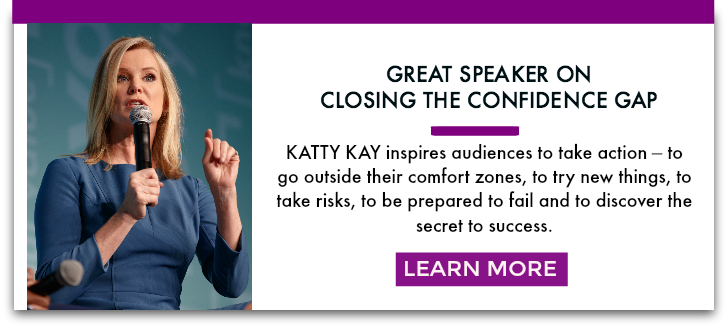 About Tony D'Amelio
Tony has spent his career putting talented people and audiences together, first in the music business and later representing the world's leading speakers. After concluding 27 years as Executive Vice President of the Washington Speakers Bureau, Tony launched D'Amelio Network, a boutique firm that manages the speaking activities of a select group of experts on business, management, politics and current events. Clients include: Mike Abrashoff, Geoff Colvin, Katty Kay, Polly LaBarre, Nicole Malachowski, David Meerman Scott, Bill Taylor, Bill Walton, and Bob Woodward.