Subscribe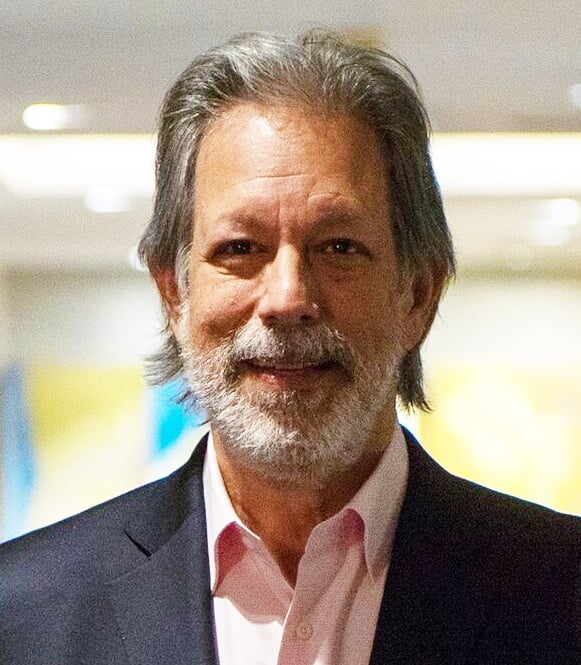 Top Speakers on Successful Change Management in Organizations
Top Organizational Change Speakers
:
Managing Change
in a Disruptive Business Environment
The world's most successful companies have one striking similarity: The ability to innovate, adapt, and successfully manage change in a highly disruptive business environment.
Leading change is the top job of every leader, no matter where they are on the organization chart. Top leaders are always looking to make sure they and their organizations keep focused on trying to change as fast as the world around them. In the best cases, they go from being reactive to disruption to becoming the disrupting force themselves.
Most companies looking to get serious about changing the way they change look for outside help – either speakers or consultants. Top organizational change speakers are in high demand. Here are fout top experts who have spent years researching, implementing, or leading successful change management. They share what they've learned with audiences in their speeches and bestselling books.
Read on for a fresh look into the great ways top leaders and companies are successfully managing change and future-proofing their companies and themselves - creating a more productive, profitable, and innovative organization.
---
WANT TO BOOK ONE OF THESE ORGANIZATIONAL CHANGE SPEAKERS FOR
YOUR NEXT EVENT? CONTACT US TODAY TO INQUIRE ABOUT SPEAKER AVAILABILITY.
---
Mike Abrashoff – Former Navy Captain and Author,
It's Your Ship
Mike Abrashoff is at the center of one of the most remarkable modern day stories of organizational transformation. When Mike took command of the USS Benfold it ranked as the near-worst performing ship in the Navy. Twelve months later – it was the best ship in the fleet – using the very same crew.
Everyone thought the situation was hopeless. And when Mike took over the ship, he was certain it would be his last posting. He couldn't see how he could succeed. But he found a way using an approach he developed and came to call Grassroots Leadership. He recognized that the only things he could control were his leadership style and the culture he created. That was where he began.
In his speeches, Mike reveals the principles that led the transformation of the USS Benfold. It began with him learning to see the ship through the eyes of his crew. In doing so he was able to harness the power of the ship's most important asset – its people. By developing a new set of leadership skills, Mike set an example for how leaders can achieve dramatic results when they work to address their most pressing people challenges in their organization: collaboration, commitment, cohesion, accountability, engagement, rapid and continual innovation, safety, and diversity in the workforce. As Mike always said, he didn't turn the ship around – he just created an environment where his crew could feel empowered to be their best. The crew turned the ship around.
Mike on Change Management:

"I don't have a crystal ball, and I can't predict what your industry is going to look like five years from now or ten years from now. What I can tell you, with great certainty, is that if you don't foster a culture that celebrates and cultivates change, your best days will have been behind you. Change management begins with your own attitude and how you show up at work. Embrace it and stay safe. Fear it and lose control of your own destiny. It's all up to you.

"We as leaders need to understand the chilling impact the "my way or the highway" leadership style has on innovation, creativity and performance. In a disruptive and uncertain business environment, you need every edge possible, and smart leaders understand it starts with their crew."

Small Business Leadership: MIKE ABRASHOFF - Applying It's Your Ship ideas
Col. Nicole Malachowski (USAF, RET.) - Fighter Pilot on Managing Headwinds of Change
Col. Nicole Malachowski (USAF, RET.) is the first woman Air Force Thunderbirds pilot. Fewer than 1 in 2,000 pilots achieve the honor of joining that elite flying team. They are the epitome of high-performance culture under pressure. Nicole brings world-class leadership and execution lessons from her 21-year Air Force career to the idea of creating an organizational culture that succeeds by adapting to the disruptive headwinds of change.
"If there is one universal truth we can all agree on, it's that the ground beneath us is always shifting. It happens in our personal lives and in our professional lives. But, too often folks fight the inevitable shifting and fight to control the ground beneath them. This often results in a team or organization who does not move forward until a major crisis literally compels them to do so. Predictably, the outcome frequently entails a massive upheaval in process, policy, or culture. This often induces confusion, disorientation, and even deep frustration across an organization. Why wait for a major crisis to hit before you adapt to the subtle changes around you? As the ground beneath you and your organizations shifts daily, adjust with it...in small, incremental, and more practical ways. This mindset will help you and your team avoid 'crisis-mode' and will help smooth the transitions that come with inevitable change."
Nicole Malachowski: How to Handle the Unexpected
Geoff Colvin – Senior Editor-at-Large, Fortune and Author, Humans are Underrated
Geoff Colvin is an award-winning thinker, author, broadcaster, and speaker on the most significant trends and issues impacting business and the economy. As Fortune magazine's senior editor-at-large, Geoff has an insider's perspective fueled by long-standing relationships with the world's top leaders in business and government. He knows what they're seeing, thinking, and planning and reveals how they're leading, making choices, and responding to today's challenges in ways that others can learn from.
In his speeches and writing, Geoff talks about what he sees the best performing companies doing right now:
-They're creating new business models, often light on traditional capital and heavy on innovative ideas.
-They're integrating all the parts of the business to create great total customer experiences.
-They're building human capital, which has become the most valuable asset in every kind of business.
- As technology advances and takes over more of the work previously done by people, top companies are developing the new high-value skills of deep personal interaction.
Geoff on Change Management:

"We can't be paralyzed and think that we can wait for things to settle down...it's not going to happen! We have to be active, pay offense, and move forward. The way the best leaders are doing it? They innovate their business model, they manage for value, they build their human capital, and they get radically customer-centric."
Top Business Speakers - Geoff Colvin: Leading, Managing and Competing Overview


SUPPLEMENTAL READING: BILL TAYLOR: 50 REASONS WHY WE CAN'T CHANGE,
HOW MIKE ABRASHOFF MADE THE USS BENFOLD THE BEST DAMN SHIP IN THE NAVY,
GEOFF COLVIN: WHY TALENT IS OVERRATED AND
POLLY LABARRE: 3 STRATEGIES FOR CREATING A CULTURE OF EVERYDAY, EVERYWHERE EXPERIMENTATION
Polly LaBarre – Co-author, Mavericks at Work and Partner, Management Lab
For two decades, Polly LaBarre has been researching and speaking to audiences about how to make organizations more resilient, innovative and inspiring – and to embolden and equip leaders at every level to make a meaningful impact. A captivating storyteller, Polly offers fresh perspectives to cast the most fundamental challenges for leaders and organizations in new light.
In her speeches and writing, Polly takes audiences on an inspiring journey – bringing to life the people, organizations, and ideas on the fringe that are creating the future. She reveals the most practical and high-impact ways to innovate, adapt, and succeed — redefining how leadership, change, innovation, collaboration, employee engagement, organizational culture, accountability, and disruptive strategy are done.
Polly on Change Management:

"In a world that is ruled by relentless, multifaceted, occasionally shocking change are you constitutionally adaptable? By that I mean do you capture more than your fair share of the best opportunities out there? Do you regularly surprise your clients and competitors I mean knock their socks off? Do you attract more than your fair share of the best in the world and do you have a high ratio of innovation and value created per person inside your organization? Are you able to regularly reinvent yourself as a firm without walking through the valley of the shadow of death?

"Change comes at us so quickly, innovation happens at hyper speed and the onus is on all of us to figure out how to build organizations capable of changing as fast as the world is changing. And what that means is how do you build innovation, that capacity to change, that ability to bounce forward not bounce back into every single person's job every day."
Polly LaBarre: Be Bold, Brave and Brilliant
About Tony D'Amelio
Tony has spent his career putting talented people and audiences together, first in the music business and later representing the world's leading speakers. After concluding 27 years as Executive Vice President of the Washington Speakers Bureau, Tony launched D'Amelio Network, a boutique firm that manages the speaking activities of a select group of experts on business, management, politics and current events. Clients include: Mike Abrashoff, Geoff Colvin, Ron Insana, Katty Kay, Polly LaBarre, Nicole Malachowski, David Meerman Scott, Bill Walton, and Bob Woodward.