Event Ideas | Speaking Industry
This is the last in my series on avoiding disaster when booking event speakers. The idea is for top speakers to talk about their onsite experiences in a way that provides some useful lessons and reminders. Ideally, their insights will find their way into your event planning checklist.

Event Ideas | Speaking Industry
TAKE CONTROL OF THE CONTENT/MESSAGE How can you generate maximum impact from the outside speakers at your next meeting or conference? How can you make sure the speakers' insights are relevant and focused on what matters most to your audience? In my years helping event planners wrestle with that challenge, I have found there is sometimes no substitute for adding an experienced interviewer, discussion leader, or panel moderator. The difference it can make to the quality of the content delivery can be sizable.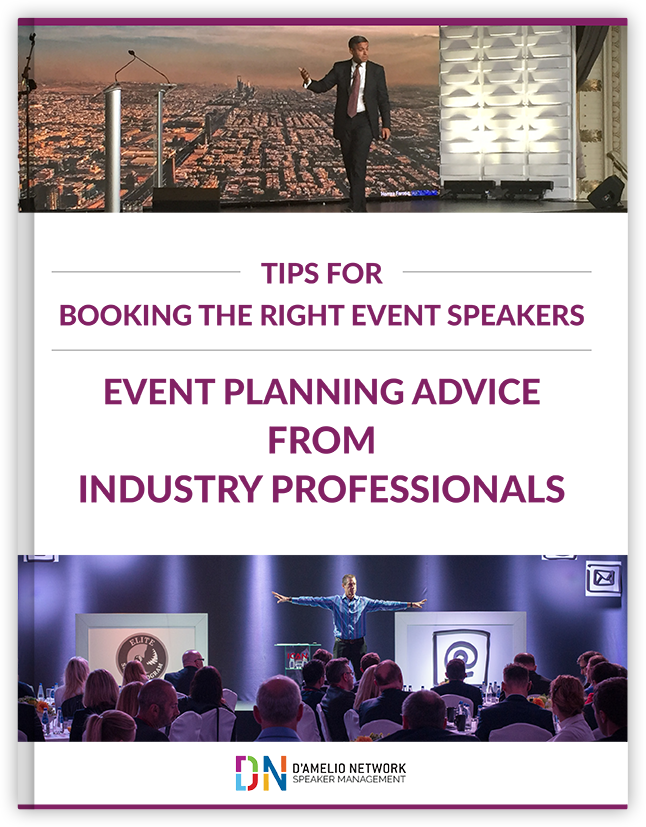 Event Planning Advice from Industry Professionals
Discover the dos and don'ts of booking speakers. Learn best practices for achieving success with speakers with this expert insight.

Event Ideas | Speaking Industry
First Came Tips from Top Speakers Recently, I posted blogs with advice from top speakers on how to assure success when you book speakers for your program. After all, who better to offer solid tips than the people who actually take the stage and hope to engage the audience? Here are links: Part 1 – the Venue Part 2 - Pre-Event Tips These blogs got some really nice attention from people in the event planning world. It seemed like a natural extension of this effort to ask top event planners for their advice on booking speakers.

Event Ideas | Speaking Industry
You undoubtedly have an event planning checklist that you've refined/perfected over the years. Here's a chance to perhaps refine it further.

Event Ideas | Speaking Industry
YOUR EVENT PLANNING CHECKLIST: DOES YOUR ROOM SET-UP HELP SPEAKERS SUCCEED?

Event Ideas | Motivation | Speaking Industry
Just Released: What Made Me Who I Am by Bernie Swain

Marketing & PR | American Politics | Event Ideas | Future | Motivation | Speaking Industry
POPULAR BUSINESS SPEAKERS - DN EXPERTS IN THE NEWS DN has popular business speakers for events. Many have been in the news in the past week. Please see the updates below.

American Politics | Event Ideas | Speaking Industry
Bob Woodward Interviews Trump

American Politics | Event Ideas | Speaking Industry
Watergate reporter Bob Woodward on 40th Anniversary of All The President's Men

Marketing & PR | Event Ideas | Sales Growth | Speaking Industry
Greatest Tweets from Twitter's First Decade- David Meerman Scott