Subscribe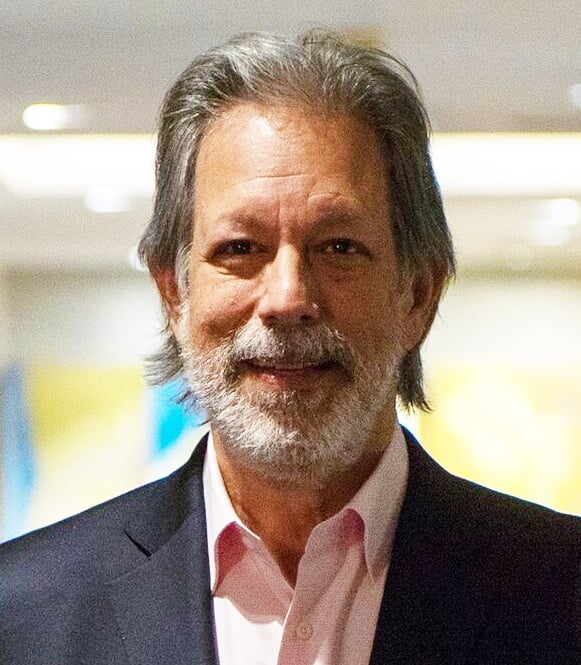 Washington Speakers Can Be Polarizing; 4 Ways to Avoid Embarrassment
THE EVENT PLANNER'S DILEMMA
How comfortable are you putting political speakers on your conference or event agenda? If the answer is, "Not very," you probably know you're not alone. With valuable relationships in the room, being sensitive to the potential danger of offending attendees just makes sense.
Many event planners are wary about booking political speakers and talking politics in the current political climate. On the heels of the most contentious election in my lifetime – one that saw families and close friendships torn apart – is it any wonder there's apprehension about going down the path of talking politics at meetings and events?
POLITICS & POLARIZATION
Including an outside speaker with a political agenda – either right or left – on the meeting agenda runs the risk of alienating some percentage of the audience who completely disagree with what's being said. I've seen it happen at live events over the years – but in this political environment, it seems people's tolerance and civility has an even lower threshold.
Still, there's no escaping the fact that what's going on in Washington is - more than ever - driving the environment that business leaders must navigate. We've seen it unfolding in the weeks after the election. Free-trade, jobs, corporate taxes, immigration, reform on Wall Street, repealing/replacing the Affordable Care Act – on and on – there are fundamental issues at stake and each impacts decisions and strategies business leaders and others must make.
While being wary is understandable, fear shouldn't keep you from finding a way to have a productive Washington update featuring Washington speakers.
---
TOP MEETING PLANNERS OFFER ADVICE ON BOOKING SPEAKERS

---
TALKING POLITICS DOESN'T HAVE TO BE RISKY: FOUR SOLUTIONS
There are several ways to engage the political discussion and get a Washington update with a minimum of risk and danger. During my agent career booking speakers, I've used each of these formats, depending upon the goals to be achieved.
1 - BALANCING THE DISCUSSION - THE TWO-VOICE OPTION
One strategy savvy event planners have used increasingly in recent years is to engage two political experts that have opposing views on issues to be discussed. Popular options: current or former political leaders (senators, congressmen, governors, etc.) or editorial journalists, (typically someone who delivers opinions on vs. reporting the political news). Most often conference planners pair these political speakers together in a kind of point-counterpoint approach. That format offers balance and can be entertaining and engaging while minimizing the potential risks. The simplicity of it means a moderator isn't absolutely necessary, though including a moderator will offer more control over the direction of the conversation. There are lots of great pairings out there, but some of the interesting duos I've seen being promoted by a variety of top bureaus include:
James Carville and Mary Matalin
Newt Gingrich and Sen. George Mitchell
Karl Rove and Sen. Bob Graham
Harold Ford, Jr and Michael Steele
2 - POLITICAL PANEL WITH MODERATOR OR DISCUSSION-LEADER
If the budget and time allows, featuring three or more experts will certainly provide greater diversity of opinion and insight. That format absolutely requires a moderator to play traffic cop and keep the discussion moving productively. A good speakers bureau can assist you in finding a great moderator. Also, D'Amelio Network has two great ones in GEOFF COLVIN and KATTY KAY. See more on them below.
3 - JOURNALISTS: IDEAL BUT HARD TO SECURE
Traditional journalists who cover politics for broadcast or print news organizations have historically been a safe and popular option because of the respect their organizations carry. They're usually great speakers on politics with non-partisan insights. They don't take sides; they don't have a political axe to grind – and they come to the stage with the credibility that comes with their position. Unfortunately though, many traditional journalists can't speak for corporate and most association groups due to restrictions of their news organizations. Any good speakers bureau can help you navigate this issue. Also, D'Amelio Network has two great (and safe) political options: BOB WOODWARD and KATTY KAY. They tread lightly when it comes to political waters. To that point, here is an interview Woodward did with the BBC on eve before President Trump's inauguration - talking about journalistic "neutrality." See more on Woodward and Kay below.
---
TOP MEETING PLANNERS OFFER ADVICE ON BOOKING SPEAKERS

---
4 - A CONVERSATION WITH . . .
Rather than just allowing the political speaker to take the stage in a monologue followed by a Q&A, some event planners have changed it from a speech to a conversation by adding a top discussion leader/moderator. That can help get the most out of the guest's expertise – moving on quickly from topics that don't seem to have the interest of the audience – or digging deeper when it looks like the audience is really keen to learn more about the ideas being discussed. A simple speech doesn't really offer that flexibility until the Q&A portion, and by that time, the moment has passed. A good speakers bureau can assist you in finding a great moderator. Also, D'Amelio Network has two great ones in GEOFF COLVIN and KATTY KAY. See more on each below.
-D'AMELIO NETWORK-
POLITICAL SPEAKERS & MODERATORS
LEGENDARY INVESTIGATIVE JOURNALIST BOB WOODWARD (SPEAKER)
Legendary Washington Post political reporter BOB WOODWARD -- neither liberal nor conservative – is pure investigative journalist. The iconic newsman is also perhaps the best known journalist in America. He has spent a career reporting on Washington behind the headlines – revealing the cloaked truths in the administrations of both Democratic and Republican presidents. He has a reputation for being fair. He has 18 bestselling books – 12 which reached #1 – more than any other contemporary non-fiction author. Enormously respected, Bob is a regular on all the political news shows – commenting on current politics in Washington and what the choice for president in 2016 means. Bob Schieffer of CBS News said recently "Bob Woodward has established himself as the best reporter of our time. He may be the best reporter of all time." Woodward is certainly one of the great speakers on politics. Here's an example of Bob Woodward speaking at an event shortly after the election.
BBC WORLD NEWS AMERICA ANCHOR KATTY KAY
(SPEAKER & MODERATOR)
KATTY KAY can play the role or both speaker and moderator. The BBC World News America Washington anchor broadcasts weeknights in the U.S. and has a global viewing audience larger than CNN. As a foreign journalist living in America Katty also offers a unique perspective on American politics and global affairs. Her point of view is refreshing – delivered with warmth and a classic British wit. Here are two examples of Katty at work: first is an interview with Secretary of State John Kerry just days before he left office and second is a video of Katty moderating an industry panel at a major conference.
GEOFF COLVIN, FORTUNE MAGAZINE SENIOR EDITOR-AT-LARGE (SPEAKER & MODERATOR)
GEOFF COLVIN can play the role of both speaker and moderator. The veteran Fortune columnist talks daily to top business and political leaders. He writes the daily Power Sheet for Fortune, which reveals how business leaders are reacting to the uncertainty that is coming from every direction in the business environment. Geoff is a fixture at Fortune conferences where he has moderated panels and interviewed Tony Blair, Ben Bernanke, Jack Welch, and many, many others. Here is an excerpt of Geoff moderating at a recent Fortune event and this video is of Geoff speaking about the politics and the business climate.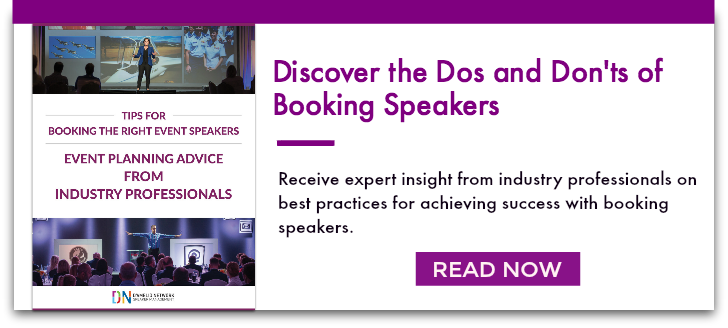 An early version of the post Great Speakers on Politics Without Risk appeared first on Tony D'Amelio's blog site, The Riff.
About Tony D'Amelio
Tony has spent his career putting talented people and audiences together, first in the music business and later representing the world's leading speakers. After concluding 27 years as Executive Vice President of the Washington Speakers Bureau, Tony launched D'Amelio Network, a boutique firm that manages the speaking activities of a select group of experts on business, management, politics and current events. Clients include: Mike Abrashoff, Geoff Colvin, Katty Kay, Polly LaBarre, Nicole Malachowski, David Meerman Scott, Bill Taylor, Bill Walton, and Bob Woodward.