Subscribe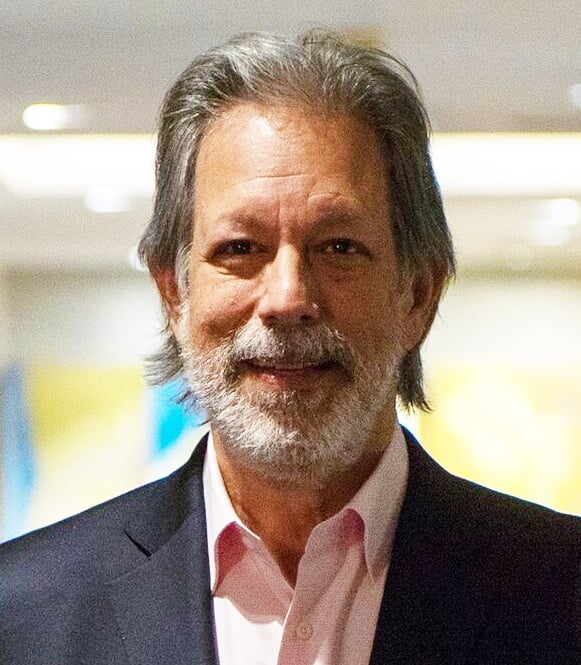 WORKPLACE CULTURE MATTERS -- TOP SPEAKERS ON CORPORATE CULTURE
Most leaders don't need convincing that a focus on transforming organizational culture pays big dividends.
What a company is to its customers is inextricably tied to the workplace culture it creates for its own people.
Recognizing this direct link between corporate culture and competitiveness & profitability, the topic of culture is popular at business meetings and events.
Below I've highlighted advice from five top keynote speakers and seminar leaders who are popular choices for such meetings because their insights help jump-start fresh thinking. Their ideas can help transform your culture to unleash the power of your organization.
---
BEST ADVICE FROM FOUR TOP SPEAKERS ON ORGANIZATIONAL CULTURE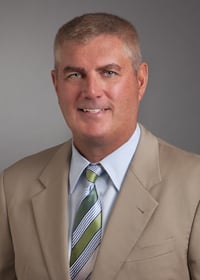 MIKE ABRASHOFF is at the center of one of the most remarkable examples of the power of organizational culture. He took command of the near-worst ship in the US Navy and 12 months later it was the best ship in the fleet – using the same crew. His is a story filled with practical and actionable lessons. Mike is the author of the million-seller book It's Your Ship.
"When I took command of the USS Benfold, I got the whole crew together, all 310 of them. And when you think of the military, you think top down command and control leadership where people execute orders and they do only what they are told to do. I wanted to flip it upside down. I told the crew, 'I don't care what your age is. I don't care what your rank is. I don't care how long you've been in this organization. It's okay to come to work every day and challenge every aspect of our operation. If you have an idea as to how we can improve our process on this ship or how we can execute better on something, I don't want you to fear raising your hand and telling your chain in command about it. I'm going to honor the people that are constantly challenging everything because that's the only way we're going to get better. And from this day forward when I ask you why we do something a certain way, you are never authorized to tell me, 'that's the way we've always done it.' Best of all, the culture shifted and the performance went through the roof."
"A standing ovation again!! Every time I use Mike he has received a standing ovation."
-Senior Vice President, Strategic Resources Group, Team Health
Powerful Leadership Message: MIKE ABRASHOFF - Servant Leadership
MORE VALUABLE INSIGHTS FROM MIKE ABRASHOFF: EMPLOYEE ENGAGEMENT IDEAS FROM TOP LEADERSHIP SPEAKER MIKE ABRASHOFF and HOW MIKE ABRASHOFF MADE THE USS BENFOLD THE BEST DAMN SHIP IN THE NAVY
---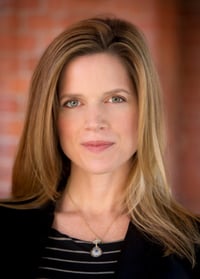 POLLY LABARRE is co-founder and director of Management Lab, a consulting firm to some of the world's top global firms. She's spent her career in search of the leaders and organizations that are upending convention and winning big by rethinking how they engage their people and their customers. A founding writer for Fast Company magazine, Polly is also co-author of Mavericks at Work.
"In the long run, any organization's performance is a product of its culture. A company's culture is a product of its values. Not so much the values that get written up in annual reports and enshrined on the walls, but the values that show up every day in in behaviors and are continually reinforced (consciously or not) in the organization's management systems and processes— the way it makes decisions, sets priorities, allocates resources, measures performance, develops and rewards its people. All of those systems and processes can either bolster a company's values or they can sabotage them.
So, if you're looking to shift or reinforce your culture, what matters in the end is not just the espoused values—but whether those values are embodied in the attitudes and behaviors of every individual and whether they are embedded in your systems and processes. So there's an individual and an institutional component of values and culture—you need enough individuals at every level who epitomize those values, but just as importantly, you need systems and processes that continually reinforce them. In other words, the more genuinely embodied and the more deeply embedded your distinctive values are, the greater your cultural advantage."
"Polly was a HUGE hit. We couldn't have asked for a better suited speaker. So much so that a lot of our attendees are asking for the video footage of the day so they can re-watch it."
-Director of Marketing, Vision Critical

Polly LaBarre: Pixar's culture of innovation
MORE VALUABLE INSIGHTS FROM POLLY LABARRE:
NEW PATHS TO ORGANIZATIONAL CONTROL: POLLY LABARRE, TOP INNOVATION SPEAKER
and
POLLY LABARRE: 5 STRATEGIES FOR CREATING A CULTURE OF EVERYDAY, EVERYWHERE EXPERIMENTATION
---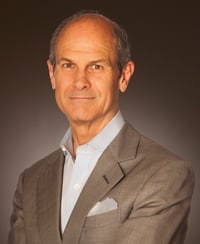 GEOFF COLVIN is senior editor-at-large at Fortune and spends his days talking personally with top business leaders about how they're working to adapt to the unpredictable landscape of business. The economic, technological, political, and competitive forces driving business mean leaders are focusing on ways they can get the most out of their human capital. Geoff is the author of two New York Times' bestsellers, Talent is Overrated and Humans are Underrated.
"General Motors CEO Mary Barra told me a great insight into culture change: Don't talk about it. Just do it. "I kind of hate when we talk about culture," she said, so she rarely even uses the word and instead focuses on changing employees' behavior, starting with her own. Renovating GM's titanium-strength culture will take years, but she's doing it the right way. More broadly, almost every CEO I talk to now is trying to alter the corporate culture. It's not for the faint of heart; support will initially be lukewarm, and opposition will be fierce. But culture change has become a skill that every business leader must possess."
"Geoff Colvin was EXACTLY perfect for us. We loved his pace and his sense of humor . . . and his delivery was just great. BIG HIT!"
-Operation Manager, NewFirst Financial Resources LLC
Bestselling Author GEOFF COLVIN: Culture as a Competitive Advantage
MORE VALUABLE INSIGHTS FROM GEOFF COLVIN: LEADERSHIP AND PERFORMANCE EXPERT GEOFF COLVIN: WHY TALENT IS OVERRATED and ORGANIZATIONAL TRANSFORMATION: IBM CUTS TELEWORKING TO BOOST EFFECTIVE COLLABORATION IN THE WORKPLACE
---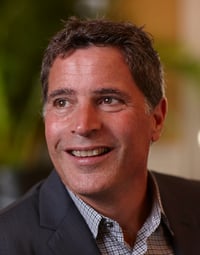 BILL TAYLOR is an entrepreneur who co-founded, Fast Company magazine, the publication that became the touchstone for the new world of work. He's now a Harvard Business Review columnist who helps companies do the hard work of big change and create powerful cultures of innovation. Bill is author of three books: Simply Brilliant; Practically Radical; and Mavericks at Work (which he co-authored with Polly LaBarre)
"The first big question companies and their leaders must answer is about strategy: What separates us from our competition in the marketplace? But the next big question is about culture: What holds us together as colleagues in the marketplace? These two questions are inextricably linked. Yes, the most successful organizations think differently from everyone else. But they also care more than everybody else—about customers, about colleagues, about how the whole organization conducts itself in a world with so many opportunities to cut corners and compromise on values. The goal is not just to become more efficient and reliable. It is to become more memorable to encounter. That's why culture matters now more than ever: In a world being reshaped by technology, people everywhere are hungry for a deeper sense of humanity."
"Bill Taylor's attention-getting, audience-grabbing style and message really worked with our team. He was enjoyed by the entire audience."
-Philips Healthcare
BILL TAYLOR: Culture as a Strategic Advantage
MORE VALUABLE INSIGHTS FROM BILL TAYLOR: LEADING INNOVATION & SUCCESSFUL CHANGE MANAGEMENT: Q&A W/ BILL TAYLOR, FAST COMPANY CO-FOUNDER AND TOP BUSINESS SPEAKER and A SIMPLY BRILLIANT WAY OF LEADING INNOVATION AND ORGANIZATIONAL CHANGE
---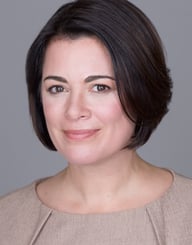 COL. NICOLE MALACHOWSKI (USAF, RET.) is the first woman Air Force Thunderbirds pilot. Fewer than 1 in 2,000 pilots achieve the honor of joining that elite flying team. They are the epitome of high-performance culture under pressure. Nicole brings world-class leadership and execution lessons from her 21-year Air Force career to the idea of creating an organizational culture that succeeds by adapting to the disruptive headwinds of change.
"Most successful organizations have fairly clear and publicly declared vision and mission statements, often associated with a set of core values. Declaring the desired state for an organization's culture is certainly an important first step, but achieving it as a day-to-day reality is all about integrity...in both leadership and execution. We often interpret the term 'integrity' as meaning honesty and trustworthiness. This is true, but integrity also means the state of being whole, undivided, and consistent. I've had the privilege of witnessing immense cultural change across my Air Force career, from integrating women into combat roles to enduring seismic shifts in technology. I've seen it done sucessfully because leadership, at all levels, maintained fidelity to their declared values and strategic end goal. When trying to enact significant cultural change, everything a leader communicates in word and deed--consciously or not--has to demonstrate this kind of consistent integrity. Changing organziational culture is hard, it takes a long time, it's complicated, and the overall burden on leadership, over time, is huge. But, if an organization and its leaders are committed, then they'll authentically put forth the effort in daily execution to make it so."
"… it was the best, most inspiring, heartfelt and meaningful speech I heard all year. Even though I have never flown a jet, given birth to children, or had to deal with a tick-borne illness, you effortlessly translated your words and stories on resilience and dedication into the challenges we face every day. Keep telling your story, it was a pleasure to hear."
-Senior Vice President Commercial Operations, BPG|360
COL. NICOLE MALACHOWSKI (USAF, RET.):
Cultural Change: Becoming a Thunderbirds Pilot
MORE VALUABLE INSIGHTS FROM NICOLE MALACHOWSKI:
LEADERSHIP Q&A: FIRST WOMAN USAF THUNDERBIRD PILOT IS ROCK-STAR AVIATOR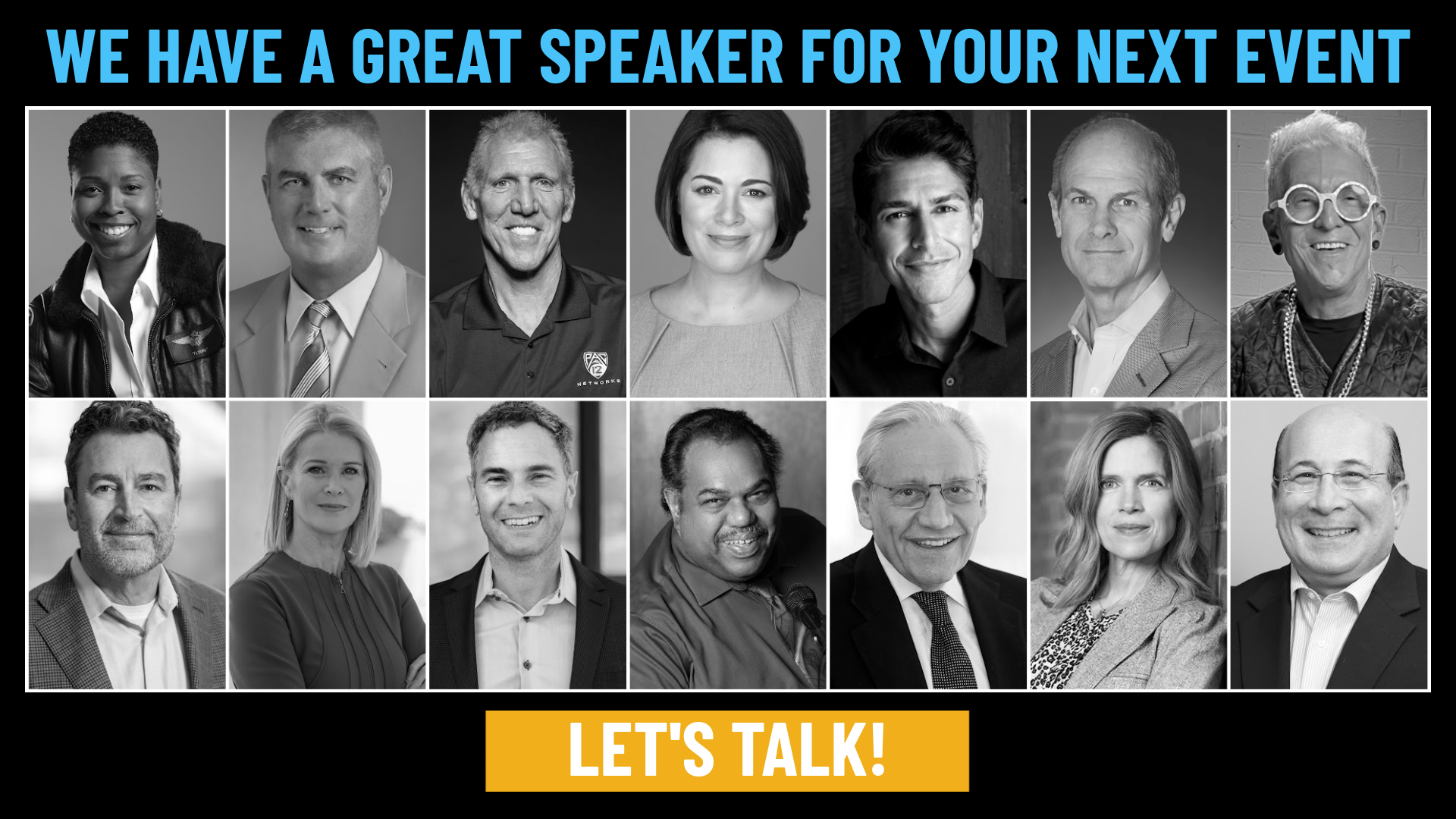 About Tony D'Amelio
Tony has spent his career putting talented people and audiences together, first in the music business and later representing the world's leading speakers. After concluding 27 years as Executive Vice President of the Washington Speakers Bureau, Tony launched D'Amelio Network, a boutique firm that manages the speaking activities of a select group of experts on business, management, politics and current events. Clients include: Mike Abrashoff, Geoff Colvin, Katty Kay, Polly LaBarre, Nicole Malachowski, David Meerman Scott, Bill Taylor, Bill Walton, and Bob Woodward.