Subscribe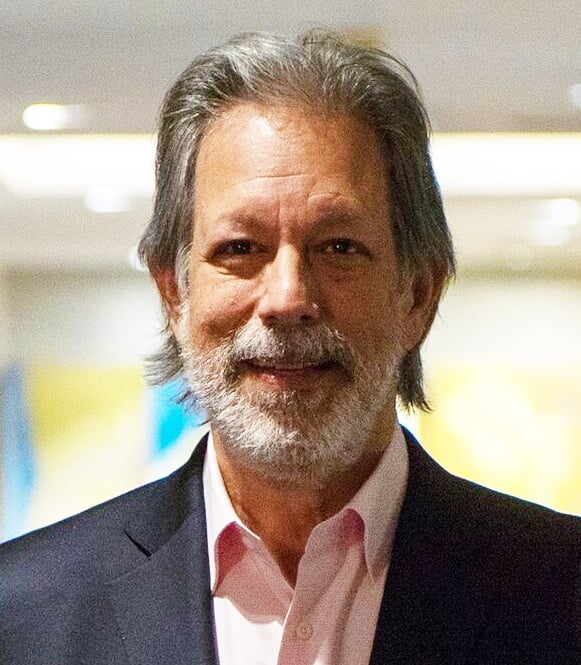 Fortune's World's Greatest Leaders 2017: Who Are World's Best Leaders?
The 2017 list of Fortune's "World's Greatest Leaders" has just been announced. As usual, it's a list that's full of surprises.
The list celebrates an inspiring group of achievers who have been especially effective in 2017. It's hard not to be moved by the passion, commitment, and ingenuity of the individuals honored here, and perhaps take away lessons to apply to your own efforts – be it your business, your charity, your community, or just your own block in your neighborhood.
It was four years ago that GEOFF COLVIN, senior editor-at-large at Fortune led the effort to create the magazine's first-ever "World's Greatest Leaders" issue. I'm proud to say that Geoff is a D'Amelio Network speaker -- click here to get a free chapter from his bestselling book Talent is Overrated. Leadership is a subject he's covered extensively for Fortune, so Geoff was the perfect choice to come up with the unique approach that has characterized this list.
NOT THE TYPICAL "MOST"/"BEST" LISTING
Fortune stunned readers in 2014 with the selection of Pope Francis to top the "World's Greatest Leaders" list. It was a bold choice and made a statement that this is no ordinary list of the world's best leaders. In 2015, it was Tim Cook. And in 2016, it was Jeff Bezos. Those were fairly conventional choices, to be sure, but the case was made as to why each was the most-deserving to be number one in his respective year. This year the list is topped by Theo Epstein, president of the Chicago Cubs -- the man who ended the string of 108 years without a World Series championship is most-deserving in the eyes of Cubs fans, especially.
As you get deeper into the "World's Greatest Leaders" list, you soon realize that this is not your typical listing of the rich, powerful and well-known - quite the contrary. Two things make the Fortune list not only interesting – but compelling.
---
DISCOVER THE SECRET TO WORLD-CLASS PERFORMANCE. GET INSTANT ACCESS TO THE 1ST CHAPTER OF TALENT IS OVERRATED BY GEOFF COLVIN FOR INSIGHT INTO THE SCIENCE BEHIND PEAK PERFORMANCE.

DOWNLOAD CHAPTER ONE FOR FREE
---
First, if you don't recognize some of the people on the "World's Greatest Leaders" list for 2017, you're not alone. It takes real nerve to put together a list like this – and that's what makes the list so illustrative and valuable. Fortune looked far and wide to find people who embodied what leadership is all about – the ability to do things that others either won't or cannot do. The list celebrates the idea that business isn't the only arena where we can learn lessons about the new rules of leadership. Geoff said, "As always, we cast a wide net, seeking outstanding leaders in all sectors of society around the world. We receive hundreds of recommendations - many about people you've never heard of who are rallying followers to make life better in ways you never imagined."
Second, there's no resting on past accomplishments. That's a unique feature of this list -- anyone who has been ranked previously must re-qualify each year with new achievements. Essentially, Fortune looks at what the person accomplished in the past year to earn a spot on the list. Remarkably, in the lists from 2014-2017, there are only two four-time honorees. Colvin says, "The idea is to recognize those who are inspiring others to act, to follow them on a worthy quest, and who have shown staying power. It isn't enough to be accomplished, brilliant, or admirable to make it on the 'World's Greatest Leaders' list."

THE 2017 WORLD'S GREATEST LEADERS LIST
In business, government, philanthropy and the arts, these men and women ( 25 women are honored here) are transforming the world and inspiring others to do the same. This link takes you to the feature that Colvin wrote to introduce the 2017 "World's Greatest Leaders" list.
I asked Geoff how this year's list may have differed from past lists. He made three points:
- While the list is filled with great leadership, ranking the leaders was harder than in past years; there was no clear No.1, for example. In an increasingly transparent, fast-moving environment, achieving and maintaining heroic stature seems to be getting harder.
- We've included more leaders who do not head formal organizations but instead lead through individual action. Social media and other digital tools enable journalists, activists, and even entertainers to inspire followers.
- People still hunger for the classic virtues. Reassuringly, in an age of hyper-partisanship, these leaders in general embody character, perseverance, openness, and courage.
FORTUNE'S "WORLD'S 50 GREATEST LEADERS" 2017
Theo Epstein
Jack Ma
Pope Francis
Melinda Gates
Jeff Bezos
Ava DuVernay
R. McMaster
Tsai Ing-Wen
John McCain
Angela Merkel
LeBron James
John Kasich
John Delaney
Helle Thorning Schmidt
Katharine Hayhoe
Bryan Stevenson
Janet Yellen
Brian Chesky
Samantha Bee
Paul Polman
John Roberts
Janeé Harteau
Joe Biden
Zhang Ruimin
Carmen Aristegui
Arundhati Bhattacharya
Shakira
Raj Panjabi
Svetlana Gannushkina
Elon Musk
Justin Trudeau
Rebecca Richards-Kortum
Strive Masiyiwa
Tamika Mallory, Linda Sarsour, Bob Bland and Carmen Perez
Diana Natalicio
Ohood Al Roumi
Fazle Abed
Haruno Yoshida
Jamie Dimon
Yuri Milner
Randall Stephenson
Chimamanda Ngozi Adichie
Marc Benioff
Frank Mugisha
Dalia Grybauskaité
Chance the Rapper
Hu Shuli
Sadiq Khan
Carlos Rodriguez-Pastor
Lisa Su
GIVE US YOUR FEEDBACK: Who on this list were you most surprised by and why? Who would you have added to this list? Tell us your answers below in the comments section.
About Tony D'Amelio
Tony has spent his career putting talented people and audiences together, first in the music business and later representing the world's leading speakers. After concluding 27 years as Executive Vice President of the Washington Speakers Bureau, Tony launched D'Amelio Network, a boutique firm that manages the speaking activities of a select group of experts on business, management, politics and current events. Clients include: Mike Abrashoff, Vernice "FlyGirl" Armour, Geoff Colvin, Daryl Davis, Ron Insana, Katty Kay, Beau Lotto, Nicole Malachowski, Bill Walton, and Bob Woodward.