Subscribe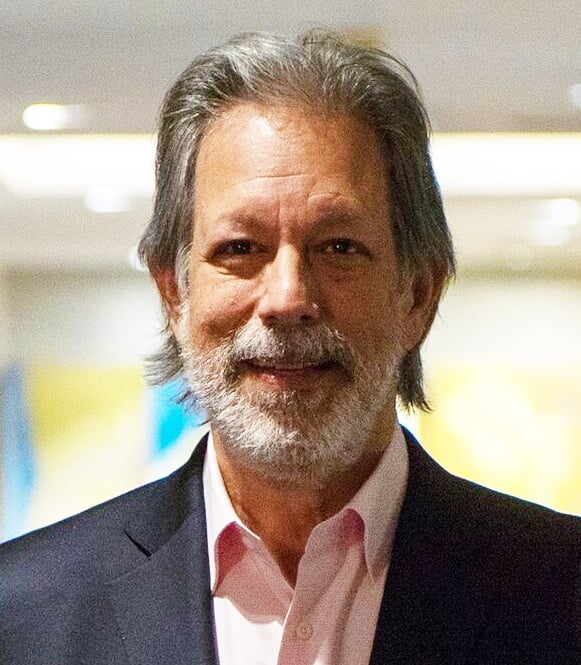 50 Years After Moon Landing: SuperFan Posts Must-See Collection of Apollo 11 Press Kits
Marketing expert DAVID MEERMAN SCOTT is marking the 50th anniversary year of the Apollo 11 moon landing by sharing a treasure trove of memorabilia from his extensive collection of Apollo-related items. David owns what he believes to be the world's largest and most-complete collection of original press kits from NASA and companies associated with the lunar landing effort. It's truly one-of-a-kind. Check out David's collection on the website he created: ApolloPressKits.com.
Man set foot on the moon on July 20th, 1969. I had graduated from high school the month before. Four weeks later a music festival called Woodstock was set to happen. It was truly a magical summer.
If you were around back then you were probably gathered around a television set with family or friends to watch the grainy transmission from space. We could barely distinguish Neil Armstrong as he hopped off the ladder onto the moon's surface to utter his now-famous words, "That's one small step for a man; one giant leap for mankind."
I was a fan of the space program since the beginning. When I was eleven I wrote the original seven NASA astronauts and in return NASA sent me autographed photos and booklets recapping their glorious missions. I was lucky, my mom let me stay home from school to watch all the launches – I was a real science nut.
When I began managing DAVID MEERMAN SCOTT's speaking activities, I was surprised to learn he shared my passion for the space program. But his fandom was WAY more sophisticated than I ever contemplated.
David's enthusiasm for Apollo led him to amass over 40 original press kits from NASA and companies associated with the Apollo program. This month Space.com heaped praise on the landmark collection which is now online for use by space aficionados, marketing professionals, and scholars.
The visionary leaders of the NASA Public Affairs Department used a journalistic approach to marketing and PR to educate the public, rather than pushing an agenda or selling a message. NASA Public Affairs Officers understood what constituted a good story and what details appealed to members of the media and the public.
NASA created materials that addressed reporter's needs such as by-lined articles, sponsored media symposiums, television newsreels, fully produced radio broadcasts, and, finally, press kits. In addition, many of the contractors that worked on the Apollo spacecraft including Raytheon, IBM, and Boeing as well as other contractors like Omega (wristwatches) and Hasselblad (cameras) all produced stunning press kits.
---
Creating a culture of fandom will be the most powerful new tool. Learn how - book DAVID MEERMAN SCOTT to speak at your next event
---

MY APOLLO PRESS KIT OBSESSION
"People know me best as a marketing and public relations strategist," said David. "I worked for about a decade in the corporate world and since 2002 I've been writing and speaking about marketing in the era of social media.
I'm also a massive Apollo enthusiast. I was 8 years old when Apollo 11 launched, and it became an obsession for me then and now. I even have an Apollo museum in my home with artifacts that were used on the lunar missions.
So about 15 years ago I started collecting press kits from the Apollo 11 mission that were issued by NASA and the contractors because they were an intersection of two of the things that are very important to my life: Apollo and marketing.
I'm fascinated how the contractors lovingly created these materials to tie their company to the epic Apollo 11 mission. I've heard from people who worked on the missions at the contractors that the entire company was proud to be working on Apollo.
It's also interesting to note that many of the contractors were also supplying the U.S. military during the Vietnam war, so the good news of Apollo might have offset the negativity associated with being a part of the increasingly unpopular war in the late 1960's.
I really hope people enjoy checking out these wonderful historical documents."
--David Meerman Scott
A TRUE APOLLO SUPER-FAN
David's fandom for the Apollo program is a glimpse into what he considers the next frontier for marketing and sales: creating a fandom culture that harnesses people's passion to grow business. Fandom is the subject of David's eleventh book which comes out in January, 2020. Co-authored with his daughter Reiko, the book builds on their fandoms and the fandoms of others they've encountered. They will offer case studies of how companies both big and small and from a diverse swath of industries are building a culture of fandom around their products, services, and ideas.
Here's a further glimpse into David's fandom for Apollo:
-David created a small museum in his home where he displays Apollo artifacts from the lunar module, space capsule, astronaut attire, mission control stuff and more.
-David's passion for the Apollo program led him to co-author Marketing the Moon, about the government's PR effort to rally public support for the space program.
-Marketing the Moon spawned a PBS documentary called Chasing the Moon, which airs this summer in summer of 2019 to tie into the moon landing anniversary. David is contributing producer.
-David appears in new Netflix reality series Space Dealers, about collectors of space artifacts. He's in episodes 2 and 3.
CREATING FANDOM: THE NEXT FRONTIER FOR GROWING BUSINESS
As business looks for new ways to engage technology-weary and technology-wary people, creating a culture of fandom will be the most powerful new tool. Based on his personal experience, David looks to talk about his passions - Apollo 11, surfing, the Grateful Dead, and more - and how organizations can grow by engaging the passions of others. The idea is to turn customers into fans and fans into customers. This is the topic of David's newest work. An excerpt here from a recent speech:
DAVID MEERMAN SCOTT - The Power of Making Business Personal
About Tony D'Amelio
Tony has spent his career putting talented people and audiences together, first in the music business and later representing the world's leading speakers. After concluding 27 years as Executive Vice President of the Washington Speakers Bureau, Tony launched D'Amelio Network, a boutique firm that manages the speaking activities of a select group of experts on business, management, politics and current events. Clients include: Mike Abrashoff, Vernice "FlyGirl" Armour, Geoff Colvin, Daryl Davis, Ron Insana, Katty Kay, Beau Lotto, Nicole Malachowski, Bill Walton, and Bob Woodward.