Subscribe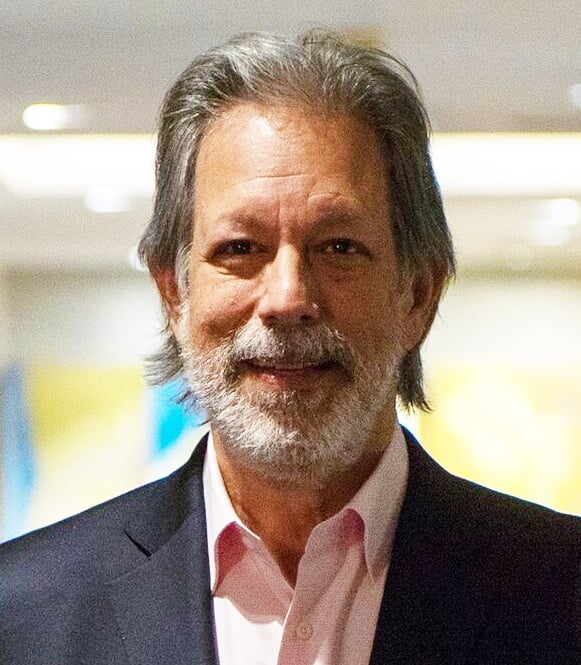 "IT'S TIME TO GET GUTSY" – VERNICE "FLYGIRL" ARMOUR
Managing/Leading Change | Organizational Culture | Teamwork & Culture | Vernice "FlyGirl" Armour | Peak Performance
HOW TO HARNESS A BREAKTHROUGH
Where are you right now – and where do you want to be?
Don't just breeze past that question. Stop reading (seriously!) for one moment and give it some real thought.
As you think about it – do NOT think about the how, because the moment you think about the how, your mind will look at all the things that need to be done in order to accomplish it. Next thing you know, your audacious goal has morphed into something more "real" and what you wind up with is a to-do list.
Getting where you want to go is not about the how. It's a question of what do you really want! Once you've identified that, you can get the stars to line up and take action.


---
BOOK VERNICE "FLYGIRL" ARMOUR
TO SPEAK AT YOUR NEXT EVENT



---



ADVICE FROM SOMEONE WHO'S BEEN THERE
This advice comes from VERNICE "FLYGIRL" ARMOUR, whose accomplishments back up the approach she outlined in her book Zero to Breakthrough: The 7-Step, Battle-Tested Method for Accomplishing Goals that Matter.
FlyGirl is an extraordinary woman who set big goals because she wanted to live the richest life possible. And as a gay Black woman, she overcame more than her share of obstacles on the way to accomplishing an incredible number of firsts, including:
-Nashville Police Department's first woman of color in the motorcycle police squad
-First female police officer with Phoenix Police Department
-Graduated #1 in her class at flight school
-U.S. Marine Corps first Black female pilot
-America's first Black female combat pilot
Given her accomplishments, FlyGirl is often asked, "how did you create the breakthrough?" When having those conversations, she learned that lots of people want to reach for their dreams, but many people don't know how. It was those conversations that led FlyGirl to embark on a career in speaking, because helping others achieve their goals is a most fulfilling path.

In her speeches, FlyGirl provides 7 steps to help people shatter limiting beliefs and unleash personal and professional breakthroughs. She shows them how to swap a defeating "Zero Mentality" with a winning "Breakthrough Mentality" and provides sure-fire tactics to ignite passion and design the path to their dreams.
TIME TO GET GUTSY
In order to get where you want to go, you gotta Get Gutsy and make the gutsy move.
What's the gutsy move? It's the one that you feel in your gut. You know it's the right thing to do but it takes guts to do it.
How you engage – when you engage – if you engage – in the process of going about achieving your goals is a choice.


YOU HAVE PERMISSION TO ENGAGE
FlyGirl relates a story in her talks, "When I was out in the desert on patrol, before I could actively release my weapons, the ground controller would actually have to give me permission to engage. 'Cleared hot,' were the words I needed to hear and they meant I had permission to engage the enemy. But in your life, there are no ground controllers. You are in charge and if you won't give yourself permission to engage, who will?"
But engaging requires quieting that little voice in your mind that keeps you from stepping out in bold ways. You know that voice – we all have it. Life is about transition. It's about going from where you are to where you want be, in spite of that inner voice raising the obstacles you need to overcome to get there.


ACKNOWLEDGE THE OBSTACLES – DON'T GIVE THEM POWER
Every moment is an opportunity. Some moments are obstacles to moving from where you are to where you want to be. There are always obstacles – even the most successful people have them daily. FlyGirl is steadfast in how she frames obstacles. "They're just opportunities in disguise," she says. Thinking about it that way changes how you perceive obstacles. The opportunities do not go away – other people take advantage of them. "How you respond to personal and professional obstacles, adversity, and disappointment is a choice," FlyGirl says. "It also determines your future. You have to bloom where you're planted and seize the moment."


GUTSY LEADERSHIP
Gutsy extends to leadership, too. "Gutsy Leaders create Gutsy Cultures where people are proactive – not reactive," FlyGirl says. "They take bold steps to make the right things happen. That's how the best organizations create the future. It begins by summoning the courage to align everyone to face the need to change tactics and strategies. When people are aligned, people can achieve more than they ever thought possible – even under the most stressful of circumstances. I love sharing a lifetime of lessons learned with audiences about leadership, teamwork, resilience, collaboration, execution, and building a culture of unshakable trust that harnesses everyone's skills, talents, and hidden passions."
WHO NEEDS A RUNWAY? TAKE OFF FROM WHERE YOU ARE
Vernice "FlyGirl" Armour created a flight plan to provide a framework for people to Get Gutsy. Let's look at it in aircraft terms –
Step 1 – what's the mission: what you really want (don't think about the "how")
Step 2 – pre-flight – assessing the risks
Step 3 – take-off – get going
Step 4 – launch – navigating the obstacles
Step 5 – Review – assess your success and failures and then


Recharge – emotionally, physically, and intellectually


Reattack – only two ways to succeed – the first time – or again (the next time)


About Tony D'Amelio
Tony has spent his career putting talented people and audiences together, first in the music business and later representing the world's leading speakers. After concluding 27 years as Executive Vice President of the Washington Speakers Bureau, Tony launched D'Amelio Network, a boutique firm that manages the speaking activities of a select group of experts on business, management, politics and current events. Clients include: Mike Abrashoff, Vernice "FlyGirl" Armour, Chris Barton, Geoff Colvin, Daryl Davis, Suneel Gupta, Ron Insana, Katty Kay, Polly LaBarre, Nicole Malachowski, Ken Schmidt, Mark Schulman, Bill Walton, and Bob Woodward.