Subscribe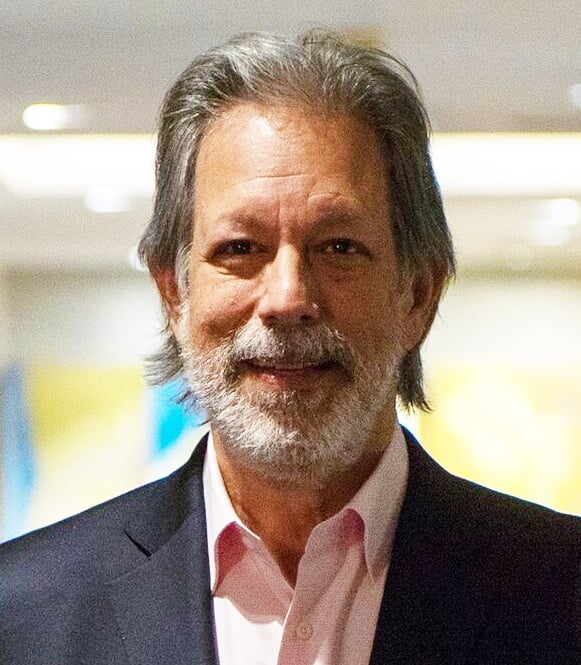 New D'Amelio Network Speaker: Neuroscientist Beau Lotto - Adapt to Change by Seeing Differently
Event Ideas | Innovation | Managing/Leading Change | Motivation | Speaking Industry
IS SEEING REALLY BELIEVING?
Change is inevitable – but for us humans, the ability to adapt with it is anything but.
The biggest obstacle to adapting and thriving in shifting environments is in our own heads: Our perceptions. Perception underpins the assumptions and biases that drive every single one of our thoughts, decisions, and actions. Most important, those assumptions and biases are borne from past experience that may not be relevant when coping with a new world.
BEAU LOTTO is a neuroscientist, entrepreneur, professor, and author who is world- renowned for his groundbreaking work on perception. He consults and speaks to organizations around the world – helping them adapt and thrive by understanding perception and learning to see the world differently. I'm excited to say that Beau is also D'Amelio Network's newest speaking client.
THE PERCEPTION TRAP: REMEMBER THE DRESS
One memorable example of perception that got global attention a few years ago was the dress that launched a thousand arguments. Do you remember this image?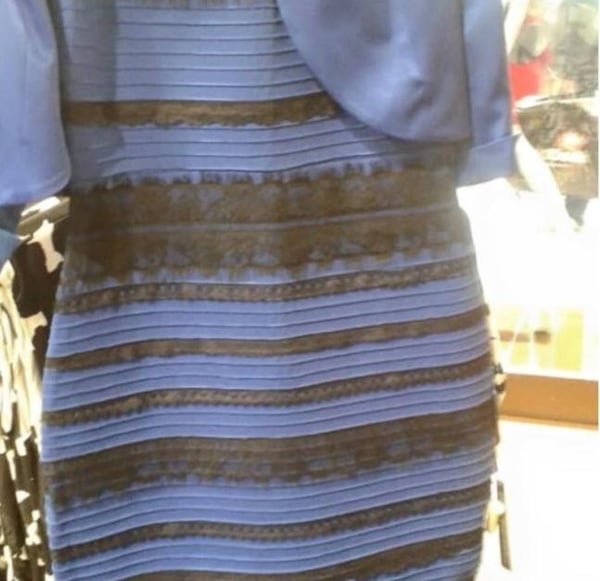 Did you see white and gold or black and blue? How could it be that you and a friend could look at the same photograph and see something totally different? That visual is the simplest and most persuasive example of the science of perception. It begs the question: How can we reliably navigate a world of uncertainty while being uncertain whether our perceptions are working against us?
Here's a video excerpt from one of Beau's talks where he takes this idea to the next level:
ADAPTING DOES NOT HAPPEN IN ONE STEP
In times of change, we need to adapt. We need to go from A to B – but that journey is not a direct transition. The true path is to go from A to not-A – to leave behind what we know in the quest to get to something better, B. "Nothing interesting begins with knowing…it begins with not knowing…it begins with doubt," says Beau. He unpacks why trading certainty for doubt increases our capacity to adapt, lead, innovate, and thrive in the darkness of "I don't know."
BEAU'S BACKGROUND
Born in Seattle, Beau Lotto earned his bachelor's degree at the University of California, Berkeley in 1991. He then moved to Scotland, where he earned his PhD in Neuroscience from University Medical School, Edinburgh in 1994. He remained in Edinburgh for his first postdoctoral fellowship (with Professor David Price), and then moved to Duke University for his second fellowship, where he was mentored by Professor Dale Purves.
Beau was a professor at University College London for 20 years and is now a professor at the University of London, as well as a visiting scholar at New York University. He has mentored over 30 undergraduate, masters, and Ph.D. students, as well as postdoctoral fellows.
In 2001, Beau Lotto founded The Lab of Misfits Studio, the world's only neuroperception creative studio that is also a real neuroscience lab. The Lab's goal is to foster adaptability and creativity. Its unique process of experiential experiments unites neuroscience expertise and measurement with digital technology and immersive design.
Beau is CEO and founder of Ripple Inc, which holds five highly influential patents in Augmented Reality (AR) with two further patents pending. Using its technology and exclusive patented IP, the Lab creates digital platforms and custom, proprietary digital interactions that layer the world with immersive digital content. Examples include the GPS-based AR apps Traces, Acoustigram, and W_nder, all of which focus on location-tied storytelling, adding a layer of meaning to the world that has hitherto been impossible.
He is author of three books, the latest is Deviate – The Science of Seeing Differently.
9 MILLION TED VIEWS
Beau has done three mainstage TED talks and garnered over 9 million views. His most recent incorporated the talents of Cirque du Soleil and sought to capture the essence of how we perceive awe and wonder.
AFTER BEAU SPEAKS – AUDIENCES THINK DIFFERENTLY
Beau's work comes together in a completely original, game-changing presentation that uses hard science to open minds and help audiences see the world and themselves differently. His engaging use of images and videos will have people shaking their heads in disbelief – unable to reconcile what they're seeing with what they thought was true.
Beau's stunning, interactive, fun presentations equip people to challenge their own assumptions and biases. They come away better able to innovate, collaborate, lead, and adapt to new realities. "Once you understand how perception works, you can't help but see yourself in the world in a different way and engage in it in a different way," says Beau.
Beau's message is perfect to kick off an in-person or virtual conference or event. He opens minds - providing powerful, positive, creative context that sets a tone for the content and collaboration that follow.
In a world where our perceptions don't serve us well when the ground beneath us is shifting, Beau Lotto provides valuable tools to help people successfully navigate uncertainty.
About Tony D'Amelio
Tony has spent his career putting talented people and audiences together, first in the music business and later representing the world's leading speakers. After concluding 27 years as Executive Vice President of the Washington Speakers Bureau, Tony launched D'Amelio Network, a boutique firm that manages the speaking activities of a select group of experts on business, management, politics and current events. Clients include: Mike Abrashoff, Vernice "FlyGirl" Armour, Geoff Colvin, Daryl Davis, Suneel Gupta, Ron Insana, Katty Kay, Polly LaBarre, Nicole Malachowski, Bill Walton, and Bob Woodward.