Subscribe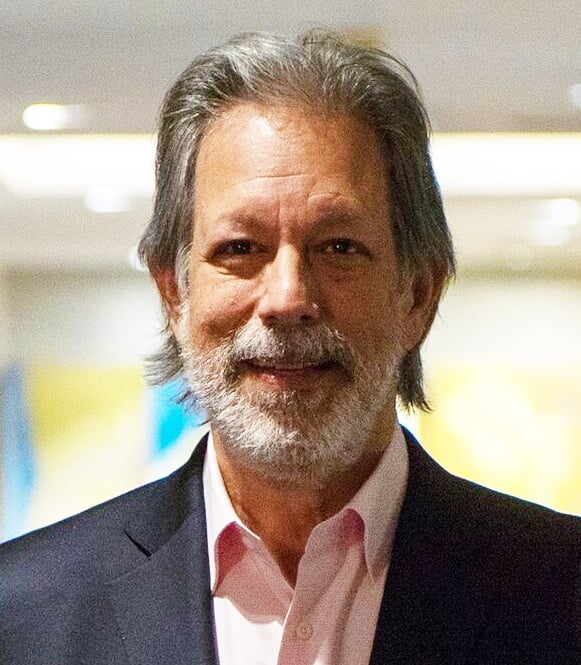 Grow sales! Act like a news organization.
Marketing & PR | Event Ideas | Sales Growth | Speaking Industry
THE PROGRESSIVE APPROACH TO GROW SALES
"Progressive sales and marketing efforts are taking on a more news-like approach to content development," DAVID MEERMAN SCOTT said in his keynote to Demand Gen's 2017 B2B Content2Conversion conference in Scottsdale last month.
A forward-leaning example: Raytheon, the defense, civil government and cybersecurity solutions provider. The company hires journalists to produce content and structures its website much like a news site. "They look like CNN or The Wall Street Journal," Scott told the audience.
The way people buy has changed - and that's not just something that's happened in the consumer space. It's a B2B trend too. Purchasers take to the Internet to research and learn when they're contemplating a purchase. They're out of reach of sales calls, direct mail, and advertising. Being there with information about your product or service at the time when they're actually looking is the best way to grow sales - and that requires content.
Scott noted that Raytheon is very adept at newsjacking — the practice of injecting information about their products and services into a relevant breaking news story. Raytheon monitors cybersecurity news stories to position the company as a thought-leader in the space. "They're agile, instant, and real-time. They educate and inform rather than interrupt and sell."
The path to grow sales in the 21st century is real-time and content driven. If you haven't taken the leap yet, what's the best way to get engaged?
OVERCOMING FEAR OF TRYING SOMETHING DIFFERENT
The biggest challenge to moving forward with these progressive content strategies is overcoming the fear of doing something new. "There's the fear of doing something wrong. There's the fear of looking foolish. "There are all kinds of fears that get in the way", said Scott. Two great resources that show how to grow sales with content David's The New Rules of Sales SlideShare and his Marketing Basics blog series. Here's a recent posting from that series that is particularly relevant: Create Content Like a Publisher.
A POWERFUL SPEAKER WITH POWERFUL IDEAS TO GROW SALES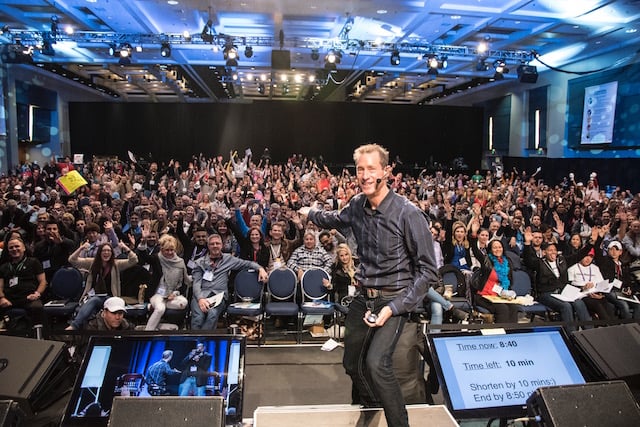 David's energy and maverick approach to growing business has real appeal for events where attendees are looking to shake up the status quo. He appeals to entrepreneurs – like this group above – and big business audiences, alike. He spends 2-15 days each month speaking and working with clients to show how new no-cost and low-cost real-time tactics and strategies can deliver outsized results and grow sales.
About Tony D'Amelio
Tony has spent his career putting talented people and audiences together, first in the music business and later representing the world's leading speakers. After concluding 27 years as Executive Vice President of the Washington Speakers Bureau, Tony launched D'Amelio Network, a boutique firm that manages the speaking activities of a select group of experts on business, management, politics and current events. Clients include: Mike Abrashoff, Vernice "FlyGirl" Armour, Geoff Colvin, Daryl Davis, Ron Insana, Katty Kay, Beau Lotto, Nicole Malachowski, Bill Walton, and Bob Woodward.