Subscribe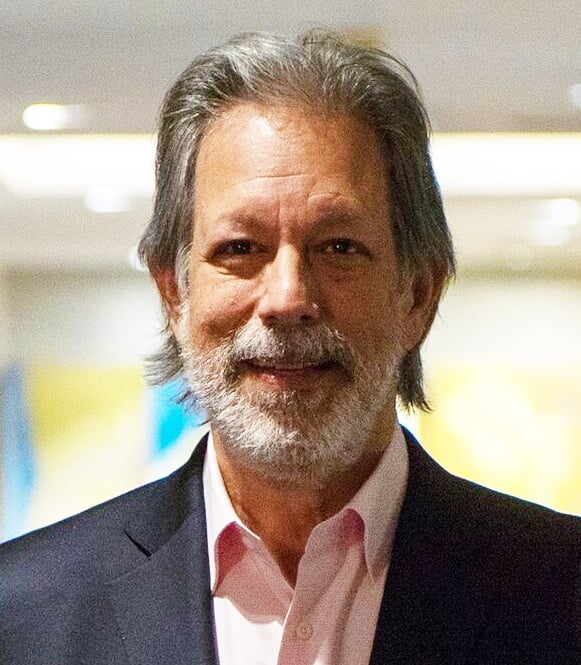 BILL WALTON WAS ASKED - WHO'S THE GREATEST: JOHN WOODEN OR COACH K?
When Duke's season ended just short of the 2022 NCAA Championship Game, it also brought to a close an entire era of college basketball. In that moment the sport lost perhaps its most recognizable name, Coach Mike Krzyzewski.
Some consider Coach K to be the most accomplished coach in college basketball history. Others favor the legendary John Wooden, the former UCLA coach.
Basketball icon BILL WALTON played for Wooden at UCLA. He helped win two national championships while there and was part of the squads that contributed to UCLA's incredible 88-game winning streak, which still stands as an NCAA record.
On the evening of Duke's loss to North Carolina, Bill appeared on Westwood One's "Rich Eisen Show" where Eisen asked Bill what he thought of the debate about who's the greatest college basketball coach – Coach K or John Wooden?
Bill has countless times told interviewers and audiences at speeches that John Wooden was so much more than just a basketball coach. Wooden never spoke about winning – he just urged his team to go out and do their best - their best was good enough. Wooden saw basketball as a way to expose young men to life lessons that would help them develop the skills and character they'd need to be successful in basketball and beyond.
So, when Eisen asked his question, Bill responded with a story saying, "I was there the day that John Wooden was named the greatest coach ever — not the greatest basketball coach, not the greatest college coach, but the greatest coach ever. The guys behind him were Vince Lombardi, Bear Bryant, Phil Jackson, Don Shula, and Red Auerbach.
"John Wooden spoke at the ceremony and said something along these lines: 'This is a very nice thing that you guys say about me, but there is no way that anyone can ever accurately say who the best is. What are the measurements? What are the standards?' And then Coach Wooden took a pause and he said, 'I will acknowledge and accept that I'm among the best,' and then he said, 'I made a mistake with the Pyramid of Success, and I want to apologize for that because I left the word "love" out of the Pyramid of Success, and love is the most powerful and important word in our language and culture. Until the power of love supersedes the love of power, we have no chance at success, at moving forward.' Then he looked around the room and added, 'I also want to apologize to everyone in this room and say, 'I'm sorry that I have not been to do more to help you.'
Coach Wooden lived a life of service to others. Coach Wooden's life changed. He was the first great player in the history of basketball. He got hurt. He could no longer play. That happens to everybody. He made a transition. He became this remarkable coach. I don't believe that he knows, or he knew how great a coach he was and how incredibly important he was in enabling us to shape our lives."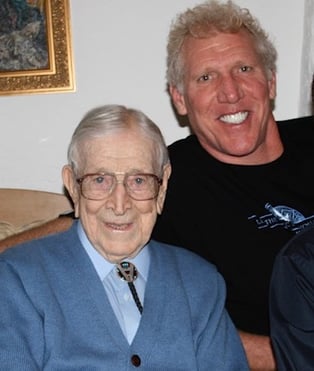 "Mike Krzyzewski, like Vince Lombardi, Bear Bryant, Phil Jackson, Don Shula and Red Auerbach, he's among the best."
Then Bill told Eisen, "We have six children and 14 grandchildren, and when somebody asks me, 'Who's the best?' I just say, 'I love them all.' I'm happy and I'm privileged, honored and most fortunate to be a parent, to be a grandparent, to be a husband, to be a house boy, to be someone who's able to be part of something really special the way I've been here all this weekend in New Orleans. Mostly though, I am grateful that Rich Eisen still takes my call."
The studio erupted with laughter with Bill having made yet another epic appearance during the 2022 Final Four weekend. Bill Walton shows once again why he is indeed one of the most beloved and colorful figures in the world of sports.
Main photo credit (l-r) Courtesy of ASUCLA Photography, Courtesy of Duke University
About Tony D'Amelio
Tony has spent his career putting talented people and audiences together, first in the music business and later representing the world's leading speakers. After concluding 27 years as Executive Vice President of the Washington Speakers Bureau, Tony launched D'Amelio Network, a boutique firm that manages the speaking activities of a select group of experts on business, management, politics and current events. Clients include: Mike Abrashoff, Vernice "FlyGirl" Armour, Chris Barton, Geoff Colvin, Daryl Davis, Suneel Gupta, Ron Insana, Katty Kay, Polly LaBarre, Nicole Malachowski, Ken Schmidt, Mark Schulman, Bill Walton, and Bob Woodward.