Subscribe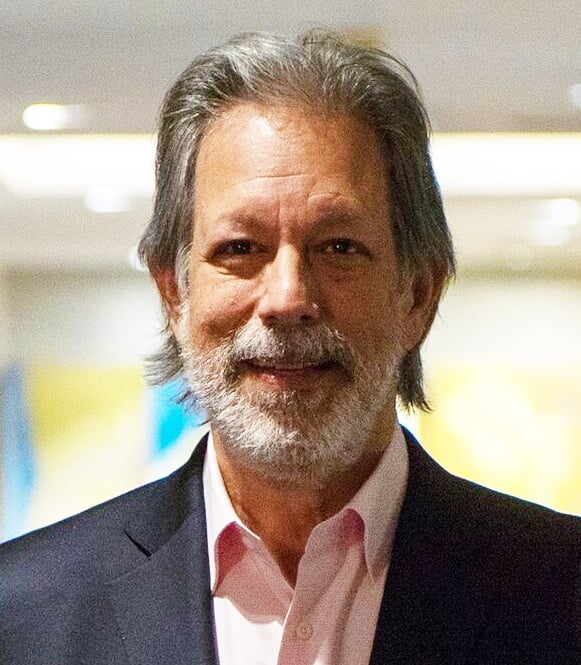 BILL WALTON, ATTORNEY AT LAW?
IT NEARLY HAPPENED!
The basketball legend was forced to change careers after a seemingly endless string of stress fractures in his foot during the late 70's and early 80's. He was told by doctors to stop playing basketball and, if things didn't turn in the right direction soon, amputation of his foot was the most likely next step.
A PIVOT TO LAW
Embarking on a new and sedentary life, BILL WALTON entered Stanford Law School, in the fall of 1981. He went full-time for the first year. He played in no sports of any kind. He was just a student for the first time since fourth grade.
"I loved Stanford Law School. It was terrific in every way. I love learning, knowledge, structure, discipline, the challenge, the stimulating culture, and the task of starting over with a new and different life. There were great people there and many are close friends to this day."


EXPERIMENTAL SURGERY AVOIDS AMPUTATION
Simultaneously, Bill had a new, pioneering experimental surgery on his foot/ankle. It had never before been successful. He was the eleventh one to try. The good news was the surgery was successful, for a while, but Bill faced a long, arduous, and most uncertain recovery and future in every way.
THE ROAD TO RECOVERY
Bill's recovery journey transitioned from bed to a wheelchair, to a walker, to crutches, to a cane. While he had to spend most of his time sitting, he was committed to being part of the lives of his four young and active boys who regularly played a family touch football game on their cul-de-sac street. Bill brought his chair out to be the stationary and seated orchestrator of the game. "I was the organizer, coach, quarterback, scorekeeper, referee, arbiter, and broadcaster," Bill says, "all from my chair.
After a very long time, I was finally able to stand and slowly gained increased function. One day, way down the road, I threw an interception, and while the other three children, were yelling, screaming, and crying, at the terrible job that I was doing and how I was the worst everything ever, all of a sudden, I took off running after the boy who was on his way to his winning touchdown. I ran him down. And when the play was finally over, all the boys, stopped and stared, wide-eyed, amazed, stunned. 'Dad can run,' one of them said. They had rarely ever seen it before, and certainly not in a very long time. I was on my way, back on the long hard climb to the top of the mountain. One more time. The rest is history."
Bill worked out an arrangement with the San Diego Clippers to return to the team – slowly. He would attend class during the week and play basketball on the weekends. He was delighted at the chance to try to create his dream. Bill played weekends for the whole first semester of his second year at Stanford.
DECISION TIME
At the end of the long holiday winter break leading into 1982, Bill had a decision to make. He decided to return to the NBA full-time. Jack Friedenthal, the dean of the law school, was reluctant to admit Bill in the first place but then relented. When Bill told Jack of his decision, Jack was mad and disappointed. Bill felt bad but things had changed and he had a chance to CHASE THE dream, one more time. His return to the NBA included a second championship with the Boston Celtics in 1986.
Still, Bill's departure from Stanford was bittersweet. Did he think he would have been a good lawyer? "I would have loved THE chance, opportunity, and privilege." Bill did return to Stanford Law years later – as THE speaker at the 25th class reunion.
BILL WALTON, A WOULD-BE CLARENCE DARROW
In December 1981 Bill received a special gift FROM one of his "all-time heroes and eternally favorite authors," Irving Stone. Over the years, Bill had become friendly with Stone and his wife Jean at UCLA. Stone's gift: An autographed copy of Clarence Darrow, For the Defense. The first page was personally and inscribed in near-perfect handwriting, "To Bill Walton, our friend, who is going to become a fine lawyer…in the Darrow tradition, I hope, All my best, Irving Stone, Christmas 1981"
About Tony D'Amelio
Tony has spent his career putting talented people and audiences together, first in the music business and later representing the world's leading speakers. After concluding 27 years as Executive Vice President of the Washington Speakers Bureau, Tony launched D'Amelio Network, a boutique firm that manages the speaking activities of a select group of experts on business, management, politics and current events. Clients include: Mike Abrashoff, Vernice "FlyGirl" Armour, Chris Barton, Geoff Colvin, Daryl Davis, Suneel Gupta, Ron Insana, Katty Kay, Polly LaBarre, Nicole Malachowski, Ken Schmidt, Mark Schulman, Bill Walton, and Bob Woodward.