Subscribe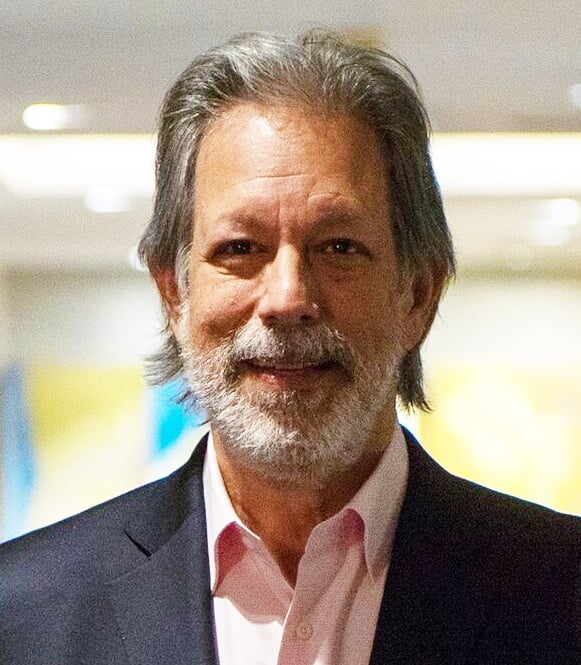 BILL WALTON'S VIRTUAL EVENTS - A MASTERCLASS IN POSITIVITY
THE BILL WALTON ZOOM INTERVIEW - A POSITIVE FORCE OF NATURE
Basketball legend BILL WALTON is no stranger to spending time in front of the camera. Lately, though, his on-camera work has been for appearances at virtual events for companies and organizations looking for a message on resilience, overcoming the odds, and finding a way to win.
If you are feeling down…if you're feeling like you just can't face one more curve ball life has to throw at you…you need to spend some time with basketball legend Bill Walton. And if you need to get something done…anything done…BILL WALTON is the guy you want on your team.
Bill Walton is an intensely passionate, kind, fun, caring, and original force of nature. He may well be the most genuinely positive person I've ever met. Bill does not stop moving forward – ever – and he lifts up others around him as he goes about the business of making the world a better place. That's just how he's wired.
NOT ONE TO GET DOWN ABOUT THINGS – TAKE THE FIRST STEP AND GET MOVING
Bill knows a thing or two about tough times. He's had 38 surgeries for genetic orthopedic issues which derailed his amazing NBA career. A total collapse of his spine left him on the floor of his home for 2½ years. He has a stutter which left him unable to say a simple "thank you" until he was 28 years old. And following his playing career, he worked hard to transition to a broadcasting career and overcome his reputation as a hopeless stutterer.
Through it all, Bill lives by one to the great maxims of his legendary UCLA Coach John Wooden: "Things work out best for people who make the best of the way things work out."
MORE OF BILL WALTON'S FAVORITE JOHN WOODEN QUOTES
Never mistake activity for achievement.
Don't give up on your dreams or your dreams will give up on you.
Be more concerned with your character than your reputation, because your character is what you really are, while your reputation is merely what others think you are.
You can't let praise or criticism get to you. It's a weakness to get caught up in either one.
You can't live a perfect day without doing something for someone who will never be able to repay you.
Winning takes talent, to repeat takes character.
A coach is someone who can give correction without causing resentment.
If you don't have time to do it right, when will you have time to do it over?
Failure is not fatal, but failure to change might be.
Do not let what you cannot do interfere with what you can do.
Don't measure yourself by what you have accomplished, but by what you should have accomplished with your ability.
Success is peace of mind which is a direct result of self-satisfaction in knowing you made the effort to become the best you are capable of becoming.
Failing to prepare is preparing to fail.
Happiness begins where selfishness ends.
Don't let yesterday take up too much of today.
It is what you learn after you know it all that counts.
Being average means you are as close to the bottom as you are to the top.
The more concerned we become over the things we can't control, the less we will do with the things we can control.
BILL WALTON – THE DN CONVERSATION
I interviewed Bill Walton on Zoom last week because I felt people might like a dose of his positivity. Bill did not disappoint. I did make one mistake during our conversation: I asked Bill if he had advice "for people who are stuck at home and could use a positive message." Bill wasn't about to let me get away with that. He took me down for letting my words influence my own positive outlook. Take a look at our conversation and get ready to be laugh and be inspired:
Bill Walton radiates positivity! He leaves a lasting impression with everyone he encounters. Normally, Bill is on the road lifting up audiences in person at events all over the country. Instead, he is virtual-ready – available to bring his positivity and energy to audiences at virtual events from his home on the fringe of Balboa Park in San Diego. And even in the virtual space, Bill Walton delivers a message that will long be remembered. Still, Bill cannot wait to get in front of an audience in-person again. Until then, he's ready to entertain and inspire people by whatever means is available. Bill Walton is truly a national treasure.
Main photo by Taylor Hanson
About Tony D'Amelio
Tony has spent his career putting talented people and audiences together, first in the music business and later representing the world's leading speakers. After concluding 27 years as Executive Vice President of the Washington Speakers Bureau, Tony launched D'Amelio Network, a boutique firm that manages the speaking activities of a select group of experts on business, management, politics and current events. Clients include: Mike Abrashoff, Vernice "FlyGirl" Armour, Geoff Colvin, Daryl Davis, Suneel Gupta, Ron Insana, Katty Kay, Polly LaBarre, Nicole Malachowski, Bill Walton, and Bob Woodward.