Subscribe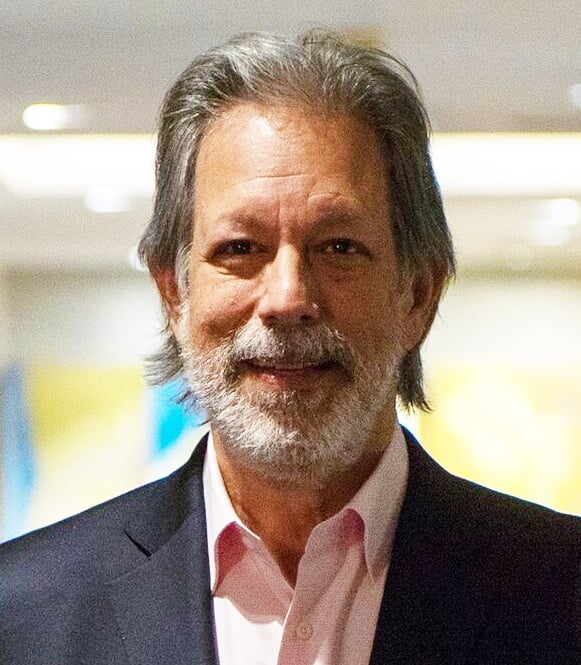 CONTENT MARKETING EXAMPLES: 12 TIPS TO GROW BUSINESS RIGHT NOW
THE WAY PEOPLE BUY HAS CHANGED
DAVID MEERMAN SCOTT is author of the bestselling book The New Rules of Marketing and PR and a top content marketing expert. He provides a roadmap with tips for organizations looking to win the attention wars for their products, services, and ideas.
The way people buy has changed. Just think about your own buying habits as an example. When was the last time you bought something because you received a piece of direct mail? Or a cold phone call to your home or business? Most times, when we research a potential purchase, we are searching online or asking friends and others via email and social media.
These days, if you're trying to influence people but can't be found when people are looking online, you don't exist. People need to find content about your products or services that will educate and inform them – they don't want to be sold. So the new rules of marketing and PR require a commitment to content that will help buyers and decision-makers find you at the very moment they're looking online.
In his books, columns, and speeches, David Meerman Scott offers up new Real-Time content marketing examples and PR strategies and tactics. He also helps people overcome their fear of trying something new. David's high-energy presentation style places him at the top of any list of content marketing speakers.
If you're looking for new ways to sell more, get attention, and influence buyers, here are a dozen content marketing tips from David to help you rethink the way you show up to potential buyers online. Each quote has a video excerpt from one of David's speeches to help you drill deeper into the strategies and tactics forward-thinking companies and organizations are using right now to grow business and increase sales.
TOP 12 CONTENT MARKETING QUOTES:
THE BEST OF DAVID MEERMAN SCOTT
1 - "Educate and inform instead of interrupt and sell."
Inbound Marketing: Great Online Content Closes Sales
2 - "You sell more when you stop selling."
How to Get Found When People are Looking to Buy
3 - "On the web you are what you publish. No matter what your industry or profession, make it your business to create engaging content that will attract attention for your product or services."
An Attorney & Insurance Agent Increase Business by Publishing Content
4 - "You may have great content online, but unless you are prepared to respond immediately, it will not make a difference. You will be outgunned by a competitor who is more organized and faster at impressing the customer. Speed Matters."
Finding You is Just the Start: Speed Matters Once They Reach Out
5 - "Content is the link between you and the buyer but to be effective it must be created with specific buyer persona in mind."
Buyer Personas are Critical to Creating Effective Content Marketing Effort
---
Learn real-time, data-driven tactics to boost your sales with insight from David Meerman Scott's bestselling book, Real-Time Marketing & PR
---
6 - "Marketing delivers the content but it's up to salespeople to curate and deliver it at the exact precise moment. "
Poor Content Curation Loses the Sale
7 - "The way most companies sell is completely out of alignment with the way people buy. If you don't believe it? Think about your own buying experience."
Are You Sure Your Sales Process is Aligned with the Way People Buy?
8 - "There's nothing more powerful that content in context."
Content in Context: Symantec Success Story
9 - "Real-time involves trying something new. Most people react and ask, 'What if i fail?' but the more profound question is, 'What if i never fail?' Stop making excuses and start managing your fear!"
Fearless Marketing Mindshift - It's Time to Make the Change
10 - "In order for these strategies and tactics to work, you have to bring humanity into it. It needs to be authentic. It needs to be real. And the first place to start is to stop using stock photos."
Get Real: Stop Using Stock Photos
11 - "Get Over Your Fear and Embrace Real-Time Communication Strategies."
Fearless Real-Time Strategies
12 - "My favorite idea of all when it comes to real-time communication is Newsjacking. Newjacking is the art of injecting your ideas into a breaking news story. When well done, there can be no more effective tactic. "
Vivid Newsjacking Examples to Inspire Your Thinking
ABOUT DAVID MEERMAN SCOTT
DAVID MEERMAN SCOTT is a popular speaker for conferences, conventions and expos. He has spoken all over the world and is available for keynote speeches and workshops - showing audiences new strategies and tactics to get attention for their products and services. Contact D'Amelio Network for more details. David's landmark bestseller, The New Rules of Marketing and PR, is available in 29 languages. To watch videos excerpts from David's speeches on Fearless Marketing & PR and Fearless Selling, click here.
About Tony D'Amelio
Tony has spent his career putting talented people and audiences together, first in the music business and later representing the world's leading speakers. After concluding 27 years as Executive Vice President of the Washington Speakers Bureau, Tony launched D'Amelio Network, a boutique firm that manages the speaking activities of a select group of experts on business, management, politics and current events. Clients include: Mike Abrashoff, Vernice "FlyGirl" Armour, Chris Barton, Geoff Colvin, Daryl Davis, Suneel Gupta, Ron Insana, Katty Kay, Polly LaBarre, Nicole Malachowski, Ken Schmidt, Mark Schulman, Bill Walton, and Bob Woodward.