Subscribe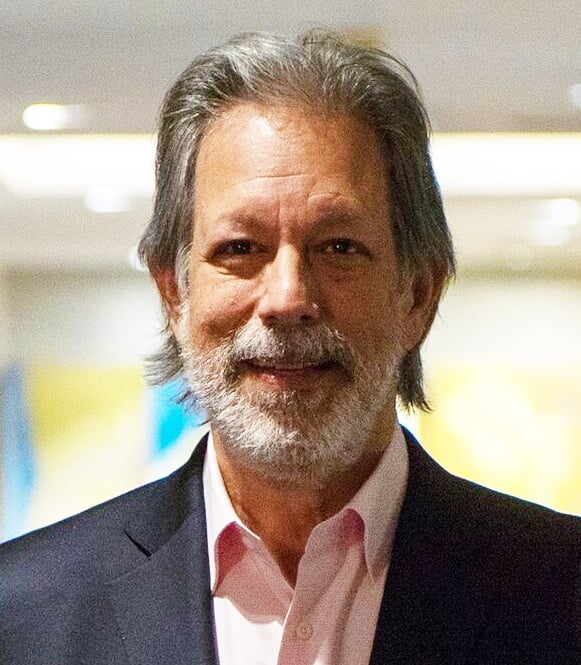 Leading and Managing Change in Healthcare Organizations
Perhaps in no arena is leading and managing change more challenging than in healthcare. Policy uncertainty (like the U.S.), market pressure, and technological change create an environment that demands resilience, constant adaptation, and a boost of positive encouragement.
Six DN experts have proven to be great speakers for healthcare events. My goal here is to mention a bit about each to make the point.
Mike Abrashoff, Leadership & Performance Expert
MIKE ABRASHOFF has spoken to over 250 hospital, dental and healthcare-related groups since 2002. He did three spin-off state hospital associations, spurred by a single appearance at a national state hospital association in January, 2015. They love his tale about turning the worst ship in the Navy into the best ship . . . using the same crew. The message about leadership and culture really resonates with healthcare audiences that are desperately looking for practical ideas.
You can learn more about Mike Abrashoff here, and view his inspiring keynote speaking videos here.

"A standing ovation, again!! Every time I use Mike he has received a standing ovation."

-Senior Vice President, Strategic Resources Group, Team Health
Geoff Colvin, Futurist & Global Business Expert
In his work for Fortune magazine, GEOFF COLVIN talks weekly to healthcare leaders to learn how they're leading, adapting and planning. Those conversations provide great insights for talks and his columns. Four examples of insight he's provided to healthcare businesses: John Noseworthy, CEO of Mayo Clinic; Ralph de la Torre, CEO of Steward Health Care; Michael McAllister, CEO of Humana; and Delos Cosgrove, CEO of Cleveland Clinic.
You can learn more about Geoff Colvin here, and view his inspiring keynote speaking videos here.

"The consensus was: "He did a great job." "He was dead on." "He said what we needed to here." "Great job." I truly didn't hear one bad or negative comment. He was a total "hit." He was a total delight to work with."

-Assistant to the CEO and President, Vanguard Health Systems
Polly Labarre, Business Innovation Expert
POLLY LaBARRE and her consulting partner, Gary Hamel, are currently advising several top global companies on innovation and organizational culture initiatives. What they're learning about leading and implementing change in their client companies offers real-life lessons which can be translated directly to health care organizations.
You can learn more about Polly LaBarre here, and view her inspiring keynote speaking videos here.
"I would like to tell you that the Planetree audience loved your presentation! Great job! I heard comments that you were the best keynote we have ever had by far! Thank you again for the presentation and also meeting with our staff afterwards. It was sensational!

-Chief Creative Officer, Planetree
Bill Walton, Sports Motivational Speaker
NBA legend BILL WALTON has been a big consumer of health care services. 37 surgeries have given him a perspective from which to inspire health care professionals and patients alike. He talks about the challenges of rehabilitation and recovery – and also about the important role health care professionals provide to those they serve. Bill spoke about contemplating suicide in this Sports Illustrated article. He also talks about his spinal surgery and the time leading up to it in the video above.
You can learn more about Bill Walton here, and view his inspiring keynote speaking videos here.
"Without a pun, you are larger than life. Rarely have I had the pleasure of talking and sharing with someone as forthcoming as you displayed. And, it is even more rare to find a celebrity who is willing to give of his time so graciously. You deserve respect for all your achievements and maintaining a sense of civility – keeping down to earth and all things in perspective."

-Conference Program Director, Baylor Orthopedic and Spine Hospital at Arlington
Nicole Malachowski, Air Force Fighter Pilot on Managing Headwinds of Change
COL. NICOLE MALACHOWSKI (USAF, RET.) is the first woman Air Force Thunderbirds pilot. Fewer than 1 in 2,000 pilots achieve the honor of joining that elite flying team. During her distinguished 21-year Air Force career, Nicole flew combat missions in Iraq and Kosovo, was a squadron commander, a White House Fellow, an adviser to the White House relating to service members, veterans, and military families on issues of employment, education, mental health, veterans' homelessness and more. Nicole's career was cut short by a late-diagnosed tick-borne neurological illness which – at one point – left her unable to speak or walk for months. Her inspiring story and recovery give her an empathy for healthcare providers and their patients. Currently an advocate on several tick-related illness non-profits, Nicole has a passion for healthcare audiences. Her first-person story lifts the spirits of everyone working hard to manage the headwinds of change in healthcare organizations.
You can learn more about Col. Nicole Malachowski (USAF, RET.) here, and view her inspiring keynote speaking videos here.
"… it was the best, most inspiring, heartfelt and meaningful speech I heard all year. Even though I have never flown a jet, given birth to children, or had to deal with a tick-borne illness, you effortlessly translated your words and stories on resilience and dedication into the challenges we face every day. Keep telling your story, it was a pleasure to hear."

--Senior Vice President Commercial Operations, BPG|360
Interested in one of these speakers for your next healthcare event? Contact D'Amelio Network for speaking fees, availablity, or any other questions you may have.
About Tony D'Amelio
Tony has spent his career putting talented people and audiences together, first in the music business and later representing the world's leading speakers. After concluding 27 years as Executive Vice President of the Washington Speakers Bureau, Tony launched D'Amelio Network, a boutique firm that manages the speaking activities of a select group of experts on business, management, politics and current events. Clients include: Mike Abrashoff, Vernice "FlyGirl" Armour, Geoff Colvin, Daryl Davis, Ron Insana, Katty Kay, Beau Lotto, Nicole Malachowski, Bill Walton, and Bob Woodward.