Subscribe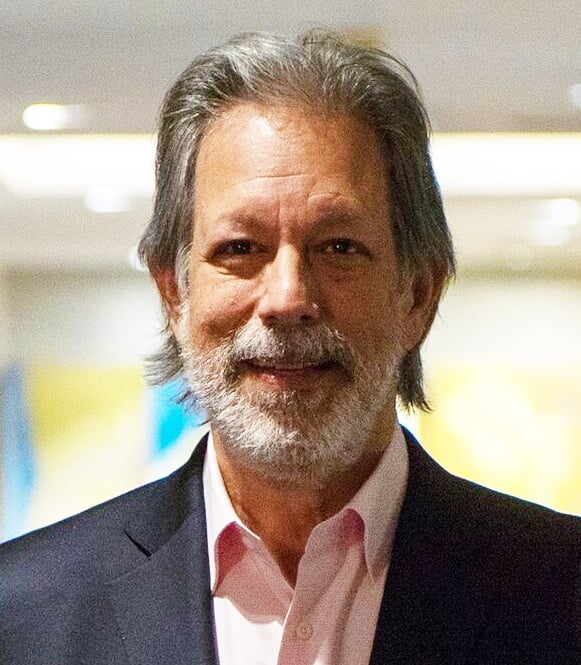 KEEPING YOUR CREW ON BOARD – TALENT RETENTION STRATEGIES
Managing/Leading Change | Organizational Culture | Mike Abrashoff | Employee Engagement | Talent Retention
TOP LEADERSHIP SPEAKER MIKE ABRASHOFF ON TALENT RETENTION STRATEGIES
MIKE ABRASHOFF has been an influential speaker on leadership and organizational culture since Fast Company profiled him over 20 years ago. His bestselling book, It's Your Ship, came shortly thereafter and has sold 1.2 million copies to date. Mike's success as a speaker came because he is brilliant at providing audiences with actionable insights on the most pressing problems facing business. He draws on lessons learned after taking command of the near-worst ship in the fleet and overseeing its transformation to becoming the best ship in the entire U.S. Navy.
---
BOOK MIKE ABRASHOFF
TO SPEAK AT YOUR NEXT EVENT
---
Right now, nearly every group Mike speaks to says their biggest problem is finding enough good people to hire.
And with estimates that 66% of the workforce is planning to leave their jobs, companies must retain the people they have!

Mike has mastered the art of creating a valuable message to any audience – from front-line workers to senior leaders – and getting reactions like this:
"Thanks for an amazing presentation to our team. You were a home run on many levels. I have had many team members share how much they took away from you and your experiences."
– Managing Partner, Shore Capital Partners
TALENT RETENTION AFFECTS OVERALL PERFORMANCE
MIKE ABRASHOFF was just 36 years old when he took command of the near-worst performing ship in the U.S. Navy. At the time, the USS Benfold had a talent retention rate of 8% meaning there was 92% turnover each year. More important, because the jobs could not be filled fast enough, the ship found itself trying to do 100% of the work with 80% of the crew.
One week after he took command, Mike had a sailor leave the Navy. When he asked him why he was leaving, the sailor replied, "Because nobody ever asked me to stay." This prompted Mike to make talent retention a top priority.
CULTURE MORE CRUCIAL THAN PAY FOR RETENTION RATES
The first step in solving any problem is gathering information. Mike began by surveying outgoing sailors to find out why they were leaving. At the time, all the Admirals said that they were leaving because of low pay. While Mike's surveys confirmed that pay was important...it was only number five on the list. Here were the top four:
Not being treated with respect in the workplace

Not being listened to

Not getting the training that they needed

Not being groomed for positions of increased leadership and responsibility
Once Mike understood what sailors were feeling, Mike focused on two things: culture and employee retention interviews. Most organizations make culture too difficult. Mike says, "to me it's simple – would I want my own son or daughter to come work for me. If I'm proud...I'm on the right track. If I'm embarrassed...I need to fix it."
MIKE ABRASHOFF: BEST TALENT RETENTION PRACTICES
In the Navy, sailors usually enlist for four or six-year contracts. Mike began personally interviewing sailors nine months before their contract end-date. There he would ask the sailor if they were staying in or getting out. If they were getting out, he would ask them what it would take to keep them. What he heard was…if you put me in this training program, or get me this education, or put me in a different job classification, or change where I'm based…I'll stay.
Mike went to work on their professional needs and focused on each sailor one by one. The result? USS Benfold had the highest talent retention in the Navy his final year in command. And when he did lose a sailor, Mike wasn't surprised and had nine months to train a replacement.
It takes a lot of money to recruit one person into the military and get them through the first eight weeks of boot camp. At the time, it was around $85,000.00 dollars. Mike figured it was cheaper to recruit the people you already have instead of losing them and losing all that productivity.
RECRUIT THE PEOPLE YOU HAVE
There is a crippling shortage of workers today. It is the number one issue facing organizations. The costs of losing a worker today are staggering when you consider the loss of productivity, the costs to find (if you can) a replacement, and the costs to train a replacement.
To Mike, recruiting the people you already have is a daily priority for any top organization.
About Tony D'Amelio
Tony has spent his career putting talented people and audiences together, first in the music business and later representing the world's leading speakers. After concluding 27 years as Executive Vice President of the Washington Speakers Bureau, Tony launched D'Amelio Network, a boutique firm that manages the speaking activities of a select group of experts on business, management, politics and current events. Clients include: Mike Abrashoff, Vernice "FlyGirl" Armour, Geoff Colvin, Daryl Davis, Suneel Gupta, Ron Insana, Katty Kay, Polly LaBarre, Nicole Malachowski, Bill Walton, and Bob Woodward.