Subscribe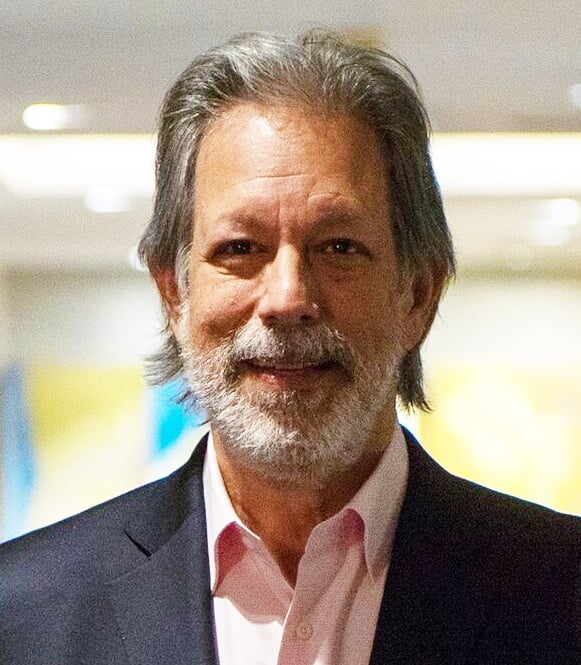 Fortune's World's Greatest Leaders 2018: Who Are World's Best Leaders?
The World's Greatest Leaders list for 2018 has just been announced by Fortune. Five years ago, GEOFF COLVIN (a long-time speaker on business for D'Amelio Network) led the first-ever effort to create Fortune's fresh look at leaders through a different lens. It's not the usual suspects of well-known business and political leaders, but instead, a list that celebrates the passion, commitment, and ingenuity of a surprisingly broad range of those who are making a difference in the world.
I asked Geoff to weigh in on this blog with his perspective on the 2018 list and what it means. Leadership is a subject Geoff's covered extensively for Fortune, so he was the perfect choice to come up with the unique approach that has characterized this unique list. If you enjoy his commentary you can also click here to get a free chapter from his bestselling book, Talent is Overrated. --Tony D'Amelio
---
What are the best leaders doing right now to disrupt their business?
Book GEOFF COLVIN for your next event and find out.
---
A NEW MEASURE OF LEADERSHIP
by Geoff Colvin, Senior Editor-at-Large, Fortune
The greatest leaders have always influenced followers through inspiration, not through fear or money – but for ages, poor leaders have been able to escape that reality. What's new, and the loudest message from Fortune's latest ranking of the World's Greatest Leaders is that poor leaders can't get away with it anymore. They either inspire or they fail.
The reason is that in a digital world, followers can change their allegiances more easily than ever. Corporate employees know at every moment which other jobs are open where, how much they pay, and what working conditions are like. Those workers can move more easily than ever to another employer or, as contractors in the gig economy, to many employers worldwide. But they'll work their hearts out at your company if leaders – such as Merck's Ken Frazier, General Motors' Mary Barra, and BlackRock's Larry Fink, all on the list – inspire them and make them proud.
No person or enterprise can escape this growing reality of leadership. Our new ranking includes not just business leaders but also government leaders, teachers, students, a college football coach, a U.S. Marine four-star general, and many more. All of them lead followers who are choosing from more options than ever, and who increasingly are followers out of choice, not necessity.
Many leaders on this new list hold no formal authority at all. Indira Jaising, for example, runs a small Indian NGO called Lawyers Collective, which promotes human rights issues. It punches far above its weight because the Internet lets it communicate its inspiring mission widely at low cost and enables volunteers to pitch in from around the world. She leads an influential global organization with only a tiny staff.
The larger lesson is never to mistake authority for leadership. What would happen at your organization if it were suddenly run like W.L. Gore, maker of Gore-Tex fabric and a wide range of industrial products? Virtually no one has a title. I once asked an employee how you know if you're a leader. That's easy, he said; call a meeting and see if anybody comes. If your organization's leaders had no titles, how many people would come to their meetings?
All leadership is earned. That has always been true. What's so important in today's environment is that it's truer than ever, and getting truer every day.
THE TOP 10
11-20
21-30
31-40
41-50
41.
Timothy Keller

Evangelical minister/author, Redeemer City to City
42.

Gwynne Shotwell

President and chief operating officer, SpaceX
43.

Balkrishna Doshi

Architect, India
44.

Feike Sijbesma

CEO, DSM
45.

Kelly Chibale

Scientist, South Africa
46.

Ana Botín

Group executive 
chairman, Banco Santander
47.

Dina Meza

Journalist, PEN Honduras
48.

Ridwan Kamil

Mayor, Bandung, Indonesia
49.

Amy Gutmann

President, University of Pennsylvania
50.

Ed Bastian

CEO, Delta Air Lines
About Tony D'Amelio
Tony has spent his career putting talented people and audiences together, first in the music business and later representing the world's leading speakers. After concluding 27 years as Executive Vice President of the Washington Speakers Bureau, Tony launched D'Amelio Network, a boutique firm that manages the speaking activities of a select group of experts on business, management, politics and current events. Clients include: Mike Abrashoff, Vernice "FlyGirl" Armour, Geoff Colvin, Daryl Davis, Suneel Gupta, Ron Insana, Katty Kay, Polly LaBarre, Nicole Malachowski, Bill Walton, and Bob Woodward.