Subscribe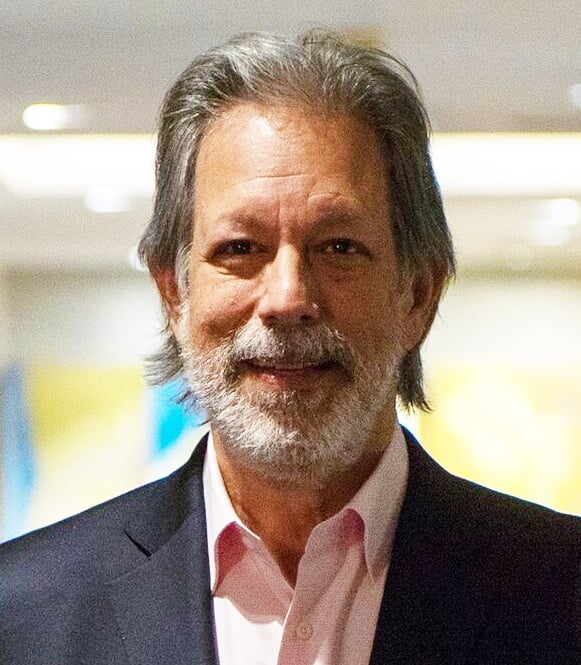 Speed is Life: Lessons from Combat on Fast, Accurate Decision-Making
Think fast! Speed is life!
COL. NICOLE MALACHOWSKI (USAF, ret.) a 21-year Air Force pilot, combat veteran, and first female pilot in the elite Thunderbirds, has important advice for those trying to cope with nonstop and radical change.
Thinking fast. Deciding fast. Acting together. These factors literally determine survival in combat. They're just as important in today's business arena, too.
One of the most impactful speakers on handling change, creating high-performance culture, and leadership, Nicole started hearing from executives organizing conferences that speed and quick decision-making were two vitally important qualities they wanted to instill in their organizations.
---
BOOK NICOLE MALACHOWSKI
TO SPEAK AT YOUR NEXT EVENT
---
Nicole set to work and created a new presentation centered about speed and quick decision-making – something she calls The Mach 2 Mindset. The presentation synthesizes lessons about speed and decision-making drawn from her experience in combat, as a squadron commander, and as a pilot on the elite Thunderbirds outfit. The reaction to her inspiring presentation has been outstanding.
Here's a description of the presentation:
THE MACH 2 MINDSET:
DECISION-MAKING IN A HIGH-SPEED ENVIRONMENT
Succeeding in a high-risk combat mission demands split-second thinking to effectively employ today's cutting-edge technology while flying at speeds of up to twice the speed of sound – Mach 2. Success in today's business environment, especially where technology is involved, demands that same Mach 2 mindset. In this presentation, Nicole shows organizations how to hone that skill as a defining competitive advantage. Sharing lessons from flying in combat and as a member of the Air Force Thunderbirds aerial demonstration team, Nicole reveals why faster is most often better, and why elite fighter pilots live by the mantra "speed is life". Whether your team is operating in a controlled environment, a chaotic environment, or a totally unexpected environment, you'll learn the decision-making and collaboration concepts that will accelerate your speed-to-act–leaving the competition behind to admire your contrails as you disappear over the horizon.
More Speed, More Impact
Capitalizing on speed to enable faster decision-making requires different competencies depending on the environment. Nicole divides the environments in which professionals were likely to find themselves into three categories:
A chaotic environment, such as air combat.
A controlled environment, such as during training or daily operations.
An unexpected environment, which can cause a 180-degree pivot.
In all three environments, it's important to understand the capabilities at one's disposal—all the technology resources and solutions—that can be brought to bear instantaneously to defend the enterprise infrastructure.
"The faster you go, the more you can impact exactly how your technology is used," said Malachowski. "And when you have speed, you force the adversary – or even your competition – to use their limited time, talent and treasure first. Speed is indeed life."
The Chaotic Environment: Clear Division of Duties
There are three things that allow teams to make decisions at top speed: a clear division of duties, shared accountability and concise communications.
Everyone needs to know their roles and that their partners are executing theirs exactly. By making sure we have that clear division of duties, we're able to speed up our execution safely and precisely.
"While I, the pilot, would push the button to deliver that weapon, it was all of us taking accountability for where that weapon landed, and how impactful and effective it was," says Nicole. When there's no question about accountability –because it's shared by design, practice or process – teams make decisions faster under chaotic conditions.
Another big point: when chaos reigns, cooler heads must prevail to maximize speed. Clear and calm communication instills confidence. When Nicole would train new pilots, she would insist they learn to sound cool and calm on the radio, regardless of the chaos around them. "Is what I'm about to say or do going to instill calm and confidence or is it going to add to the chaos?" was the question Nicole suggested they ask themselves.

The Controlled Environment: Discipline, Focus, Teamwork
Remember pre-pandemic days, when things were less chaotic? Looking forward to getting back to a business environment that's a bit more predictable?
Controlled environments are where discipline begets faster decision-making – the discipline to fall back on foundational skills, professional standards, best practices and procedures, industry-accepted certifications and more. When the environment is more controlled, muscle memory is the key to speed, said Malachowski, enabled by practice and repetition.
Controlled environments also present an opportunity for team members to build trust by becoming experts in their respective subject matter and to plan for contingencies. Scenario planning – assessing contingencies in advance – when things are under control, allows teams to react quickly when chaos – or the unexpected – arises.
The Unexpected Environment: Slowing Down to Speed Up
Chaos happens. The scenario you prepared for presents itself but there's a twist – something unexpected, which you didn't necessarily see coming but knew your preparation would help address.
When the unexpected happens, it's still important to be fast. But teams may need to slow down briefly before they can attack the challenge with speed.
In the Air Force, Nicole said this meant achieving "corner velocity" – an instantaneous shift in performance that allows a jet to make the quickest turn in the shortest amount of time. The pivot. And like contingency planning, corner velocity is determined before it's needed. Depending on various factors, a fighter pilot knows her mission's corner velocity before the jet takes off.
"What does corner velocity look like for you and your team," Nicole asks audiences? Do you know ahead of the unexpected, what resources, skills and people are necessary to instantaneously shift to corner velocity so you can set a new course and re-accelerate in an efficient manner?
Under any circumstance, when it comes to faster decision-making and bringing speed to bear on adversaries, "Don't let technology fly you," says Nicole. Always think ahead of the technology at hand, because the last thing a team wants – whether flying fighter jets or competing in business – is to get slow.
"You can't get behind because it's going to be a very inefficient use of your limited time, talent and treasure to get back up to the speed you need to engage your adversary," says Nicole. "The faster you go, the faster you go faster." Speed is life!
About Tony D'Amelio
Tony has spent his career putting talented people and audiences together, first in the music business and later representing the world's leading speakers. After concluding 27 years as Executive Vice President of the Washington Speakers Bureau, Tony launched D'Amelio Network, a boutique firm that manages the speaking activities of a select group of experts on business, management, politics and current events. Clients include: Mike Abrashoff, Vernice "FlyGirl" Armour, Chris Barton, Geoff Colvin, Daryl Davis, Suneel Gupta, Ron Insana, Katty Kay, Polly LaBarre, Nicole Malachowski, Ken Schmidt, Mark Schulman, Bill Walton, and Bob Woodward.