Subscribe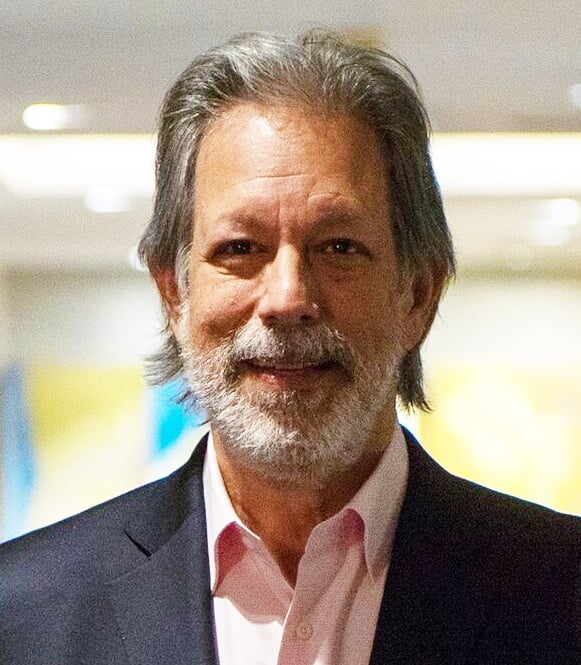 Tales of Business Success & Failure from Geoff Colvin of Fortune
BEFORE WE GET INTO THE SERIOUS STUFF - I received an email from GEOFF COLVIN of Fortune this week that said "For Christmas, my mother signed me up for 23 and Me DNA testing. The company surveys its customers on zillions of things (When do you get up in the morning? Do you like asparagus?) and then correlates the results with people's DNA. I just received an email from the company with a link to a new report based on my DNA: Geoff, based on your genetics and other factors, you are less likely to have a fear of public speaking."

"I'm relieved," I replied!

When it comes to speaking before audiences at top events around the world - something Geoff does with ease and quite frequently - the mountain of cover stories, columns, and feature articles he has written for Fortune are a window on the sheer breadth of expertise and insights he brings to audiences.

I've listed links below to some notable articles by Geoff in Fortune. Some truly outstanding reporting that is designed to help leaders of all stripes be informed about the technological, economic, political, and market forces disrupting the business landscape. Even better - Geoff's pipeline to top business leaders gives him the chance to explain what they're doing right now to adapt to the disruption and win.
I've put a treasure trove sample of Geoff's articles in two buckets. He's written compelling tales of business success & failure that are a virtual MBA in terms of business and leadership lessons. I hope you find them valuable:
STORIES OF SUCCESS AND FAILURE AT GREAT COMPANIES

AT&T Has Become a New Kind of Media Giant
Bellhead CEO Randall Stephenson is taking on Netflix and Comcast simultaneously. It won't be easy.

Sears' Seven Decades of Self-Destruction
The one-time colossus of global retailing didn't have to go bankrupt. Two decisive errors set the company on its path to doom.

What the Hell Happened at GE?
After 140 years, one of America's greatest companies fell apart in 2017 and 2018. This award-winning article explains where it all went wrong.

How Intuit Reinvents Itself
It's a near miracle that this maker of specialized software remains independent and thriving after 36 years and several technology revolutions. Here's exactly how it does what every company must do: continually reinvent itself.

The 21st Century Corporation
What do Uber, Airbnb, Tesla, and Amazon have in common? They're all products of the friction-free economy, and they've all disrupted entire industries. Here's Geoff's take on the friction-free revolution and how we all need to respond.
QUICK TAKES ON LEADERSHIP

How to Build the Perfect Workplace
The secret isn't what most employers think. As Geoff shows here, it's all about fostering strong, rewarding relationships at work. This article has been read online hundreds of thousands of times.

How Good Leaders Handle Bad Times
Good times are when the best leaders prepare for downturns. Here's how they keep an organization excited, optimistic, and growing even when times turn tough.

Yes, You Can Manage for the Long Term
It's a myth that Wall Street won't let you do it. Winning leaders defy the conventional wisdom as Geoff shows.

The Jobs Machines Must Do – and Must Not Do
Deciding which are which is a crucial skill for leaders. Here's a guide to making those calls.

Self-Disruption 101
It's so necessary – and so hard. But that doesn't mean it's complicated. Champion self-disrupters show how they did it.

Millennials Aren't Monolithic
Too many leaders rely on invalid assumptions about the largest generation. The reality is surprising and filled with opportunities.

Humans Are Underrated
It's one of the great questions of our age: What will people do better than computers? Don't panic -- people have a bright future if they realize that the high-value skills are increasingly human skills.



The World's 50 Greatest Leaders 2019


The WGL issue is among Fortune's most popular. Geoff Colvin led the effort to create it in 2014 and wrote the intro to this year's cover story.
About Tony D'Amelio
Tony has spent his career putting talented people and audiences together, first in the music business and later representing the world's leading speakers. After concluding 27 years as Executive Vice President of the Washington Speakers Bureau, Tony launched D'Amelio Network, a boutique firm that manages the speaking activities of a select group of experts on business, management, politics and current events. Clients include: Mike Abrashoff, Vernice "FlyGirl" Armour, Geoff Colvin, Daryl Davis, Suneel Gupta, Ron Insana, Katty Kay, Polly LaBarre, Nicole Malachowski, Bill Walton, and Bob Woodward.