Subscribe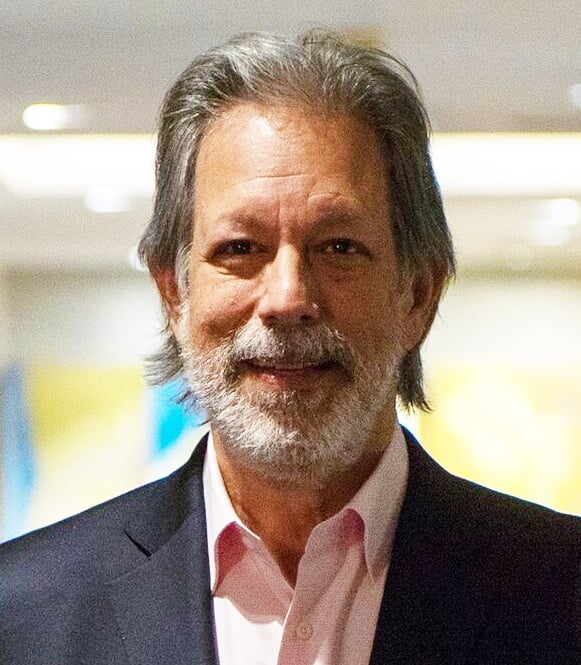 LEADERSHIP LESSONS: BILL WALTON ON HIS FAVORITE JOHN WOODEN QUOTES
BASKETBALL COACH MAKES LIFELONG IMPRESSION ON NBA GREAT
BILL WALTON, NBA legend, considers playing for legendary UCLA Bruins basketball coach John Wooden one of the greatest gifts of his life. "Coach Wooden was an English teacher who coached basketball to earn extra money," said Bill. "He was about the most unlikely person to be coaching us. He never talked about winning and losing, but rather about the effort to win. He rarely talked about basketball, but generally about life. He never talked about strategy, statistics or plays, but rather about people and character. His words and ideas have inspired me my whole career. Coach Wooden never tired of telling us that once you become a good person, then you have a chance of becoming a good basketball player." Wooden is perhaps one of the most remarkable examples of sports leadership ever.
Every day Wooden would fill the heads of his players with ideas that would help them in life – not just on the court. "To this day," says Walton, "I have John Wooden quotes on and around my desk – and also the John Wooden Pyramid of Success." Bill Walton goes into more detail about his relationship with the legendary UCLA basketball coach and his favorite John Wooden quotes in his bestselling autobiography: Back from the Dead.
Wooden must have been on to something with his approach to sports leadership. Walton played for the UCLA team which still holds the college record for most consecutive wins – 88. It's no wonder why "The Wizard of Westwood," as he was known, is one of the most revered leaders in all of sports. What follows here are some of Bill Walton's favorite quotes from John Wooden - sports leadership lessons for success beyond the basketball court.
---

JOHN WOODEN QUOTES: TIMELESS WISDOM
-The Seven-Point Creed:
-Be true to yourself
-Make each day your masterpiece
-Help others
-Drink deeply from good books
-Make friendship a fine art
-Build a shelter against a rainy day
-Pray for guidance and give thanks for your blessings every day
-Two Sets of Threes:
-Don't Lie, Don't Cheat, Don't Steal
-Don't Whine, Don't Complain, Don't Make Excuses
-Things turn out best for the people who make the best of the way things turn out.
-Never mistake activity for achievement.
-Don't give up on your dreams or your dreams will give up on you.
-Be more concerned with your character than your reputation, because your character is what you really are, while your reputation is merely what others think you are.
-Be prepared and be honest.
-Be quick, but don't hurry.
-You can't let praise or criticism get to you. It's a weakness to get caught up in either one.
-You can't live a perfect day without doing something for someone who will never be able to repay you.
-Winning takes talent, to repeat takes character.
-A coach is someone who can give correction without causing resentment.
-I'd rather have a lot of talent and a little experience than a lot of experience and a little talent.
-If you don't have time to do it right, when will you have time to do it over?
-If you're not making mistakes, then you're not doing anything. I'm positive that a doer makes mistakes.
-Ability is a poor man's wealth.
-Failure is not fatal, but failure to change might be.
-Consider the rights of others before your own feelings and the feelings of others before your own rights.
-Do not let what you cannot do interfere with what you can do.
-Don't measure yourself by what you have accomplished, but by what you should have accomplished with your ability.
-It's not so important who starts the game but who finishes it.
-It's the little details that are vital. Little things make big things happen.
-Talent is God given. Be humble. Fame is man-given. Be grateful. Conceit is self-given. Be careful.
-Success is peace of mind which is a direct result of self-satisfaction in knowing you made the effort to become the best you are capable of becoming.
-Failing to prepare is preparing to fail.
-Good values attract good people.
-Things turn out best for those who make the best of the way things turn out.
-Success is never final. Failure is never fatal. It's courage that counts.
-Happiness begins where selfishness ends.
---
---
GREAT SPEAKER FOR YOUR NEXT EVENT: BASKETBALL LEGEND BILL WALTON INSPIRES
AUDIENCES WITH A MESSAGE ON OVERCOMING OBSTACLES TO SUCCESS, TEAMWORK, AND LEADERSHIP.
---
-If I am through learning, I am through.
-Don't let yesterday take up too much of today.
-It is what you learn after you know it all that counts.
-Goals achieved with little effort are seldom worthwhile or lasting.
-Much can be accomplished by teamwork when no one is concerned about who gets credit.
-Never make excuses. Your friends don't need them and your foes won't believe them.
-Being average means you are as close to the bottom as you are to the top.
-Don't let making a living prevent you from making a life.
-You can do more good by being good than any other way.
-Leadership is the ability to get individuals to work together for the common good and the best possible results while at the same time letting them know they did it themselves.
-Knowledge alone is not enough to get desired results. You must have the more elusive ability to teach and to motivate. This defines a leader; if you can't teach and you can't motivate, you can't lead.
-Whatever you do in life, surround yourself with smart people who'll argue with you.
-Well, if you're true to yourself, you're going to be true to everyone else.
-All of life is peaks and valleys. Don't let the peaks get too high and the valleys too low.
-Just do the best you can. No one can do more than that.
-Do not permit what you cannot do interfere with what you can do.
-The man who is afraid to risk failure seldom has to face success.
-You are no better than anyone else and no one is better than you.
-There is no substitute for work. Worthwhile results come from hard work and careful planning.
-In life, worthwhile accomplishments and acquisitions take time. Usually the better the reward, the more time it takes to acquire it.
-The more concerned we become over the things we can't control, the less we will do with the things we can control.
TELL US YOUR STORY: Who has made a lifelong impression on you? Do you have a quote that has inspired you that you can share with us? Tell us about it below or click here to learn more about Bill Walton and his inspiring story.

About Tony D'Amelio
Tony has spent his career putting talented people and audiences together, first in the music business and later representing the world's leading speakers. After concluding 27 years as Executive Vice President of the Washington Speakers Bureau, Tony launched D'Amelio Network, a boutique firm that manages the speaking activities of a select group of experts on business, management, politics and current events. Clients include: Mike Abrashoff, Vernice "FlyGirl" Armour, Chris Barton, Geoff Colvin, Daryl Davis, Suneel Gupta, Ron Insana, Katty Kay, Polly LaBarre, Nicole Malachowski, Ken Schmidt, Mark Schulman, Bill Walton, and Bob Woodward.