Subscribe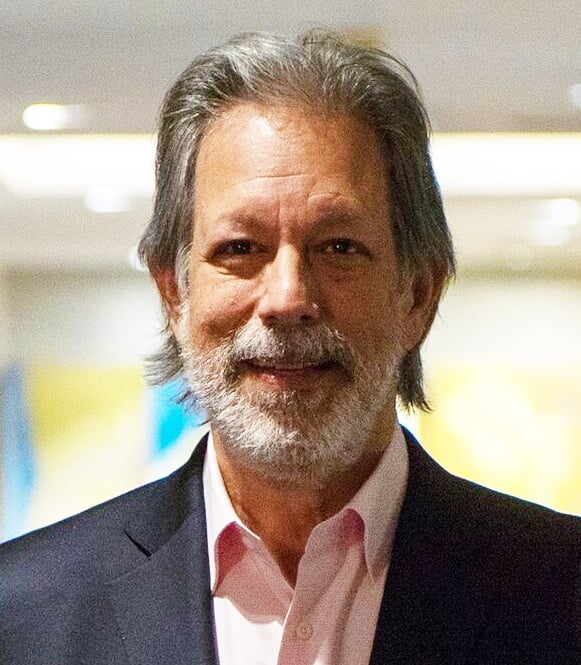 The Talent to Make Virtual Events Great - BBC Anchor Katty Kay
CREATING GREAT VIRTUAL EVENTS
It's amazing how quickly the events world has changed and how much we've all learned about virtual events in such a short time. From my experience, the early attempts at virtual events ranged from OK to terrible. But that's to be expected. I've likened it to the early days of the internet when dial-up was horrendously slow and it was text only. Still, we were all so excited to read a newspaper on the screen, even though there were no graphics and it took forever for pages to load. But quality quickly improved and high-speed connectivity put it over the top. I expect the same will happen with virtual events – new platforms will evolve and the bar will be raised as execution improves.
That's a good thing because even after this crisis is over, virtual events will be a permanent part of our world. We've all read that many companies expect to extend work from home arrangements with many of their employees – that's just one change that will certainly drive the need for more virtual training and conferences. Another factor driving the widespread roll-out of virtual events - almost overnight the majority of people have a comfort level with the equipment and platforms. The audience is now enabled.
BBC ANCHOR KATTY KAY RAISES THE BAR
After watching so many early attempts at virtual events, I think we've come to appreciate a painful truth: the person facing the camera and engaging the audience matters more in virtual than it does for in-person events. With the audience at the other side of the screen surrounded by distractions - keeping their attention is a challenge. Virtual is an unforgiving environment for those uncomfortable speaking to a camera. For that reason, speakers with broadcast experience are absolute naturals for the virtual environment. And one thing I know for certain, virtual events are elevated to a higher level when BBC anchor KATTY KAY brings her talent, charm, and humor to the project. Her 30 years of on-camera experience can create virtual event magic.
Here's a short promo video on Katty Kay's readiness for virtual events:
SPEAKING, MODERATING, AND INTERVIEWING
As a speaker, Katty is enormously comfortable talking to a virtual audience from the other side of a camera – whether it's about American politics, global affairs, or something related to her books about women in the workplace and confidence.
When it comes to leading the conversation, whether it's one-on-one with a notable figure from business or politics or a panel of industry experts, Katty keeps a steady hand on the proceedings and the spotlight on her guests and their ideas and insights. She's focused on getting the best out of the guests – keeping the conversation moving and making sure the program's goals and objectives are achieved. The end result is a smart-looking experience for the audience that's as seamless as a television broadcast.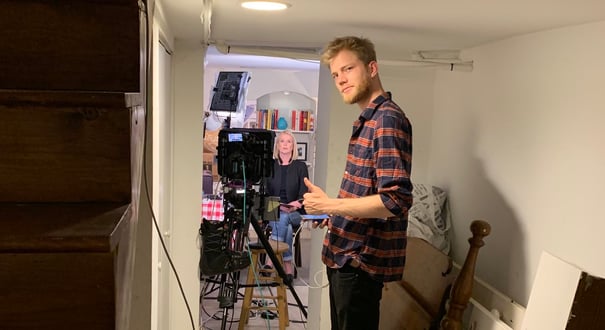 Broadcasting to a global audience from her home basement studio in Washington, D.C.,
Katty Kay is supported by her son Felix who handles sound, lighting, and camera.
KATTY KAY - THE DN CONVERSATION
Last month, Katty joined me for a fun and insightful Zoom conversation that covered lots of ground.
FIND OUT MORE ABOUT KATTY KAY
Katty Kay is a great choice to speak and moderate/interview in the virtual space when the opportunity is right. Katty's interactive landing page is a useful resource – it has the newest videos, speech descriptions, speech themes, testimonials, and more.
About Tony D'Amelio
Tony has spent his career putting talented people and audiences together, first in the music business and later representing the world's leading speakers. After concluding 27 years as Executive Vice President of the Washington Speakers Bureau, Tony launched D'Amelio Network, a boutique firm that manages the speaking activities of a select group of experts on business, management, politics and current events. Clients include: Mike Abrashoff, Vernice "FlyGirl" Armour, Chris Barton, Geoff Colvin, Daryl Davis, Suneel Gupta, Ron Insana, Katty Kay, Polly LaBarre, Nicole Malachowski, Bill Walton, and Bob Woodward.