Subscribe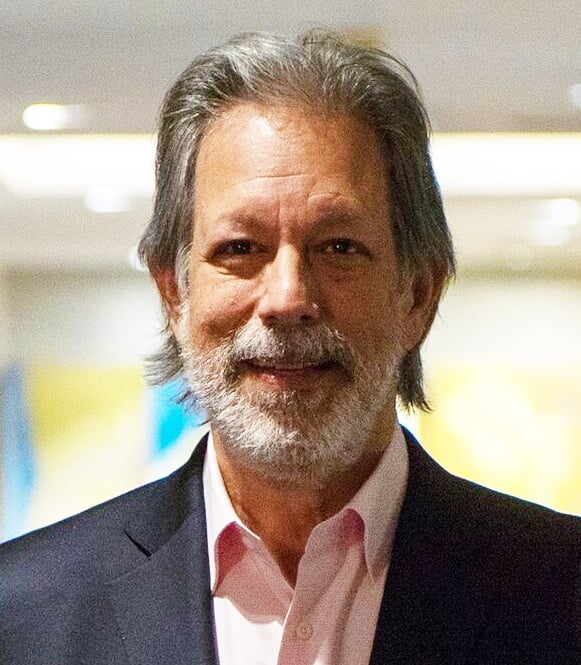 THE EXHAUSTION EPIDEMIC - "THERE'S A BETTER WAY TO WORK," - SUNEEL GUPTA
Leadership | Organizational Culture | Health | Suneel Gupta | Well-Being/Burnout
THE EXHAUSTION EPIDEMIC
Are you feeling tired, like
most
of the time? You're not alone!
In the face of the exhaustion epidemic we're experiencing, it's time to rethink conventional wisdom about high productivity behavior. Grit and hustle certainly have their place in business but over the long haul, they're also scientifically associated with burnout.
If the pandemic proved anything, it's that success in business is inextricably tied to health and well-being. You can't have one without the other! It's no coincidence that organizations and leaders have started to pay attention to the emotional well-being of their people like never before.
The fact is, in the new world of work, high-potential people and teams are falling short of their goals not because they've run out of time or talent – they've run out of energy!

WHAT'S THE ANSWER?
So how do you burn it up at work without burning out?
SUNEEL GUPTA, D'Amelio Network's newest speaker, offers leaders and teams a way to change that burnout narrative. The entrepreneur and bestselling author makes a strong case for the connection between well-being and performance. He shows people how to incorporate simple science-based habits that will energize them at work and at home – boosting resilience while increasing creativity, innovation, and productivity.
So, here's a really simple personal example. Writing this blog is no easy task for me. Finding the time and pulling the ideas together is stressful. After hammering away at it for the better part of an hour, my mind was cooked. I was just stymied. Taking two minutes to stop and do a simple breathing exercise helped me come back to the job with a fresher mind and a more relaxed state. It's not magic – except it is. I just need to remember to employ the habit or others like it, when I notice I've hit the wall.

COMMITTED TO HELPING PEOPLE SUCCEED
Suneel is no newcomer to the idea of connecting performance at work to one's overall health and well-being. As the founding CEO of RISE, a breakthrough wellness company, Suneel helped thousands of people build better habits for life. Two other failed startups then led him to spend eight years closely studying the habits of extraordinary leaders who achieved breakthrough resilience, fulfillment, and momentum. He wanted to understand their secrets. That research led to his bestselling book, Backable.
He continues his work as visiting scholar at Harvard Medical School, where he researches and teaches the interconnection between inner well-being and outer performance. That is also the subject of his forthcoming book.
Away from the classroom, Suneel hosts a podcast docuseries for American Express called Business Class where he showcases leaders who embody resilience and momentum. He also speaks to organizations, helping their people find new ways to be their best.


CHANGING THE CHANGING WORLD OF WORK
Work is changing. There's an understatement.
How people work, where they work, and which people do what work is all up for review. And the corresponding uncertainty has put most people on their heels. The feeling of 'not knowing' has resulted in an emotional state in people that's at odds with the frame of mind necessary to be productive and fulfilled.
Changing the way people work, so they can be more productive and fulfilled, is Suneel's passion. Like his brother, CNN chief medical correspondent and neurosurgeon Sanjay Gupta, Suneel is ­­spreading the word about the benefits of good health.
IMPROVING THE WORKPLACE, ONE SPEECH AT A TIME
Two of Suneel's presentations are:
Actionable Takeaways Tailored to Each Audience:
Learn why managing energy is as important as managing time
Build emotional runway and avoid burnout with science-based practices

Discover habits from some of the happiest cultures on Earth

Master everyday practices for boosting morale and engagement

Reframe failure as a pathway to success

Master the changing work landscape with less stress


Actionable Takeaways Tailored to Each Audience:
7 ways to turn a new idea into an inspiring vision that captivates attention and inspires action

How extraordinary leaders create a spirit of inclusion, collaboration, and community

Learn the "Game of Now" and why extraordinary leaders don't wait for the timing to be exactly right

Embrace a new path to high performance that beats burnout and boosts innovation, creativity, and momentum


For more information about Suneel Gupta, please contact tony@DamelioNetwork.com.
About Tony D'Amelio
Tony has spent his career putting talented people and audiences together, first in the music business and later representing the world's leading speakers. After concluding 27 years as Executive Vice President of the Washington Speakers Bureau, Tony launched D'Amelio Network, a boutique firm that manages the speaking activities of a select group of experts on business, management, politics and current events. Clients include: Mike Abrashoff, Vernice "FlyGirl" Armour, Chris Barton, Geoff Colvin, Daryl Davis, Suneel Gupta, Ron Insana, Katty Kay, Polly LaBarre, Nicole Malachowski, Ken Schmidt, Mark Schulman, Bill Walton, and Bob Woodward.