Subscribe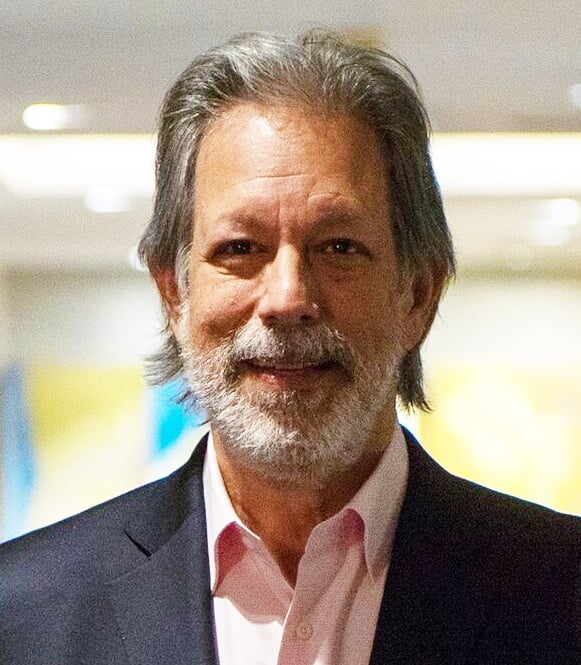 Audience "completely blown away" by Bill Walton
"BILL WALTON is as good on stage as a speaker as he was on the court as a player. My client, the donors, and guests were completely blown away," said the organizer from the Utah Clean Air Partnership fund-raiser. The email went on, "To be honest, our board of directors questioned my recommendation of Bill as the keynote speaker. After the event, they apologized for questioning me...profusely. We are not sure how we will top Bill's passion and the memorable delivery he gave at next year's event."
This is why I love the work we do at DN. We have the chance to surprise audiences every week with the impactful ideas and insights of extraordinary experts and achievers. In Bill Walton's case, he gets this kind of over-the-top feedback every single time. His success as a speaker is rooted in a work-ethic that seems almost old-fashioned and most certainly comes from the influence of his upbringing and legendary college coach John Wooden. Wooden was all about having a routine to prepare for every game. Bill puts in the prep before the event and then delivers his maximum effort once onsite. "I'll be the last guy leaving the building," he often says with a smile. It's his way of saying he will stay until the last person gets a selfie, a handshake, an autograph, or a conversation. Who does that anymore! That's just Bill: He cares.

BILL WALTON HONORED AS HOMETOWN HERO
Caring may well be the most important aspect of Bill's character. Bill is all-in when it comes to work, to community, to helping others, and to giving back. Three quick items to illustrate…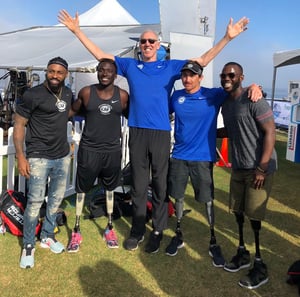 Last week Bill participated, as he does each year, in the Challenged Athletes Foundation Million Dollar Challenge. The 620-mile bike ride went from Monterey, CA to LaJolla, CA. Bill does two or three of these marathon bike rides each year.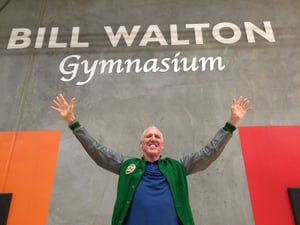 Earlier this month, in response to Bill's support and philanthropy in the community, the Boys and Girls Club in his hometown of La Mesa, CA dedicated their new gymnasium in Bill's name. Watch that touching video here.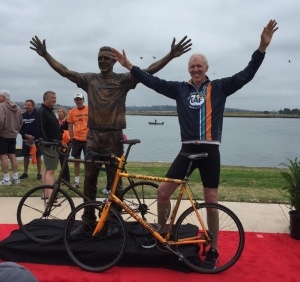 It's not the first time Bill's philanthropy in the greater San Diego community has been recognized. In 2016, this statue was dedicated to honor Bill's sense of community. Note the statue is not of Bill playing basketball – but Bill with his beloved bike.
SUPPLEMENTAL READING: SPORTS MOTIVATIONAL SPEAKER BILL WALTON: LEARNING TO TIE SHOES WAS COACH WOODEN'S LESSON FOR LIFELONG SUCCESS AND LEADERSHIP LESSONS: BILL WALTON'S FAVORITE JOHN WOODEN QUOTES
About Tony D'Amelio
Tony has spent his career putting talented people and audiences together, first in the music business and later representing the world's leading speakers. After concluding 27 years as Executive Vice President of the Washington Speakers Bureau, Tony launched D'Amelio Network, a boutique firm that manages the speaking activities of a select group of experts on business, management, politics and current events. Clients include: Mike Abrashoff, Vernice "FlyGirl" Armour, Geoff Colvin, Daryl Davis, Ron Insana, Katty Kay, Beau Lotto, Nicole Malachowski, Bill Walton, and Bob Woodward.