Subscribe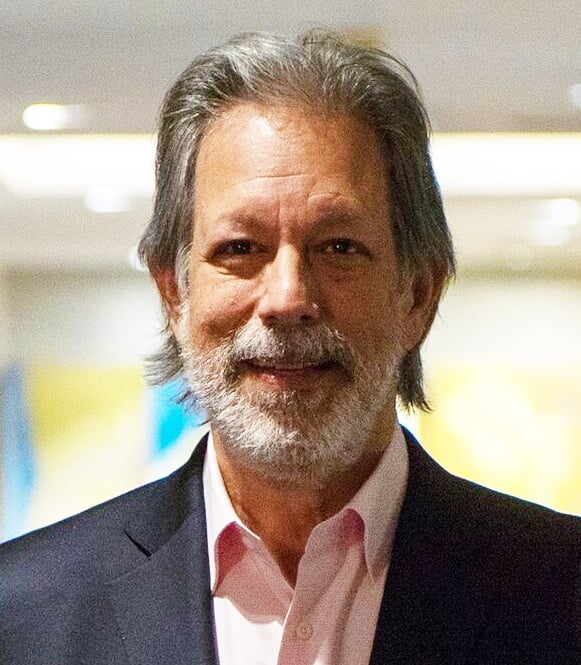 FLASHBACK: BEFORE D'AMELIO NETWORK, THERE WAS MASTER TALENT

A DOSE OF NOSTALGIA
Did you ever come across something from your past that jolts you back to a different time in your life? It happened to me in October and it took me back to a time long before D'Amelio Network.
An old friend gave me a copy of Neighbors magazine, a bimonthly publication from Ashford, Connecticut, a little town in the northeast corner of the state. The September/October 2016 issue had a story about a big local band from years ago called The Flashbacks. They were an oldies act playing music of the '50s and early '60s. A "greaser" band, they played in leather and slicked-back hair – like Dion and the Belmonts and the other artists whose music they played.
The article it mentioned me - and immediately the memories started to flood back.
The Flashbacks happened to be one of about 30 bands that I booked/managed in the 1970s when I owned an agency in Hartford, Connecticut. I booked them and others at nightclubs, colleges, and high schools all over New England.
MUSIC MATTERS – A LITTLE BACKGROUND
Folks who know me know my connection to music. I've played guitar from before my teens and was booking my friends bands in high school. When I graduated I started Master Talent Agency. Once glitch: when I applied to become a union booking agent, I was only 18 years old. Legal age was 21. The president of Local 400, Ray Cassarino, took my application and told me he was going to keep it in his desk until I turned 21. If I stayed out of trouble, he'd submit it to the American Federation of Musicians' national office when I was of age. This was one of those moments in life where someone's kindness made the difference between a career moving forward . . . or not. I was always indebted to Ray for the chance he gave me.
I worked from my bedroom, then my parents' basement, and finally got a real office when I started to hire people to work with me.
PROMOTING AT AN EARLY AGE
The Flashbacks' article reminded me that booking bands in those days was so different than today. In the article they showed off some of the promotional relics I created to promote them. The cover of the MTA brochure is below – and a page from that same early 1970s brochure.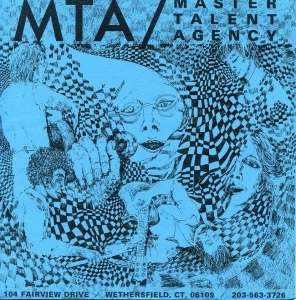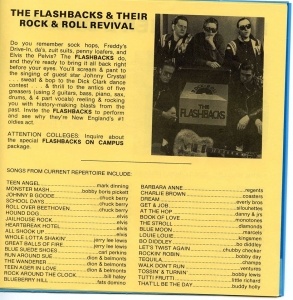 There was no video. You went into a studio and cut a few demos and then played a reel-to-reel tape of the band to show them off to prospective buyers. Later, we got inventive – there was a company in Illinois called Eva-Tone which made soundsheets – square, flexible plastic records that you put on a turntable. They actually played pretty well – and you could send them through the mail. It's amazing to think back on it – but that's how business was done.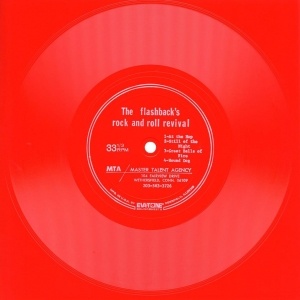 THE SHOW MUST GO ON: THE AGENT TAKES THE STAGE
One of the memories I had as I was reading the Neighbors piece was about a night The Flashbacks played at the Officers Club at the U.S. Submarine Base in Groton, CT. One of the band members wasn't in the house at show time. No one knew where he was – it was a time before cell phones. The guys knew I played guitar. They looked at me and just handed me a tube of Brylcreem, greasy goop guys used to use to slick their hair back in the time of the Duck's Ass hairdo. If you've never heard of the stuff – watch the commercial from the 1960s. So I slicked up, grabbed a guitar and went on stage to play two sets until the missing band mate showed up. It was a very funny night – you do what you have to do to make things work.
A SERENDIPITOUS LOOK BACK BEFORE D'AMELIO NETWORK
The Flashbacks' article was a bit of nostalgia that led me to think about the journey. We're all on one. And while I don't dwell on the past much at all – it's sometimes not a bad idea to take a look back – with reverence – and remember where the career started and to be grateful for the people who lent a hand to allow us the good fortune to find ourselves where we are today. In my case there were plenty of helping hands, believe me. Thanks Flashbacks for the walk down memory lane – we had great fun and made lots of people happy. It was an innocent time and I wouldn't have traded it for anything. Onward!

About Tony D'Amelio
Tony has spent his career putting talented people and audiences together, first in the music business and later representing the world's leading speakers. After concluding 27 years as Executive Vice President of the Washington Speakers Bureau, Tony launched D'Amelio Network, a boutique firm that manages the speaking activities of a select group of experts on business, management, politics and current events. Clients include: Mike Abrashoff, Geoff Colvin, Katty Kay, Polly LaBarre, Nicole Malachowski, David Meerman Scott, Bill Taylor, Bill Walton, and Bob Woodward.