Subscribe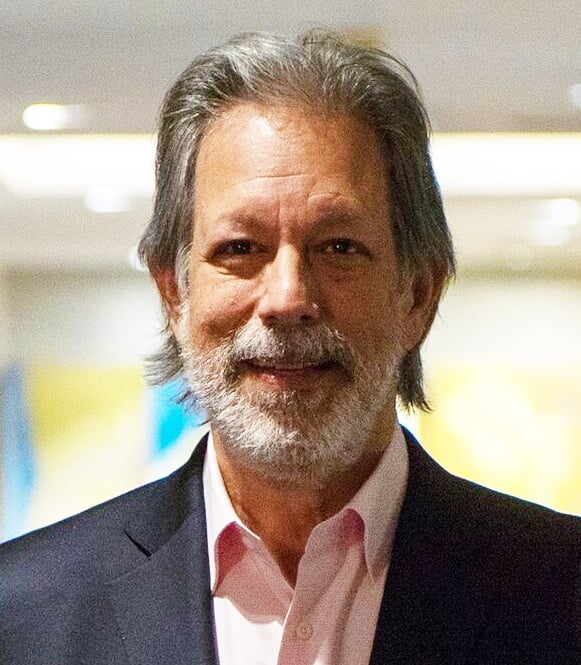 Who Are the World's Greatest Leaders? Fortune's "World's Greatest Leaders" 2019
Hardiness and the Courage To Lead
How do great leaders find courage in defining moments, while most people don't?
That's the essence of leadership and the question has intrigued GEOFF COLVIN for years and led him to spearhead Fortune's effort to create a different kind of top leaders list in 2014.
Last week, Fortune announced the sixth annual World's Greatest Leaders for 2019. As in the past, this year's list has some names you'll know and many more that you won't; but they all share a common leadership trait: "Great leaders never know for sure if their plans will work, but they plunge ahead anyway," says Geoff. "That's why we recognize sheer audacity, well-intended, even if the results aren't known and even if the plans aren't universally applauded."
Here is a link to Geoff's intro to the 2019 list in Fortune. And this is a link to the Fortune WGL list.
I asked Geoff to weigh in on the 2019 list for this blog. You can watch his video commentary below:
What separates these leaders from those who don't manage change so well? Geoff cites research that points to a personality style called "hardiness," identified among business executives decades ago and powerfully validated among the broader population since then. "Hardy individuals don't see the world as threatening or see themselves as powerless against large events; on the contrary," says Geoff, "they think change is normal, the world is fascinating, they can influence events, and it's all an opportunity for personal growth."

I hope you enjoy reading through this year's WGL50 list and that it sparks some productive conversation about leadership with your team and colleagues. And please don't forget: Geoff Colvin speaks often to audiences looking for fresh ways to handle disruptive change and bolster their own courage to lead. I hope you will consider Geoff to speak at one of your events if the opportunity arises.


Fortune's World's 50 Greatest Leaders
for 2019:
1. Bill and Melinda Gates - Cofounders, Gates Foundation
2. Jacinda Ardern - Prime Minister, New Zealand
3. Robert Mueller - Special Counsel, Department of Justice
4. Pony Ma - Founder and CEO, Tencent
5. Satya Nadella - CEO, Microsoft
6. Greta Thunberg - Student and Climate Activist, Sweden
7. Margrethe Vestager - Commissioner for Competition, European Union
8. Anna Nimiriano - Editor-in-Chief, Juba Monitor
9. José Andrés - Chef/Founder, World Central Kitchen
10. Doug McMillon and Lisa Woods - CEO: Senior Director, Strategy & Design for U.S. Benefits, Walmart
11. Aliko Dangote - CEO, Dangote Industries
12. Masayoshi Son - CEO, SoftBank
13. Marilyn Bartlett - Special Products Coordinator, State of Montana
14. Tim Cook - CEO, Apple
15. Claudia Dobles - First Lady, Costa Rica
16. Chip Bergh - CEO, Levi Strauss
17. Sean McVay - Head Coach, L.A. Rams
18. The Pink Wave - 42 Newly Elected Women, United States Congress
19. Tristan Walker - Cofounder, Code2040 and CEO, Walker & Co. Brands
20. Charlie Baker - Governor, Massachusetts
21. Jo Ann Jenkins - CEO, AARP
22. Michael J. Fox - Founder, Michael J. Fox Foundation
23. Katrina Lake - CEO, StitchFix
24. William McDonough - Founder, William McDonough + Partners
25. Leo Varadkar - Prime Minister, Ireland
26. Marc Harrison - President and CEO, Intermountain Healthcare
27. Fatma Samoura - Secretary General, FIFA
28. Kyaw Hla Aung - Activist/Lawyer, Myanmar
29. William J. Barber II - Pastor and Activist, The Poor People's Campaign
30. Kapil Mohabir - Managing Partner, Plympton Farms
31. Tadashi Yanai - CEO/Founder, Fast Retailing
32. Mick Ebeling and Daniel Epstein - CEOs, Not Impossible Labs and Unreasonable Group (respectively)
33. Venture Capital for the 99% - Aileen Lee, All Raise, and Steve Case and J.D. Vance, Rise of the Rest
34. Joy Buolamwini - Founder, Algorithmic Justice League and graduate researcher, MIT Media Lab
35. Kerstin Forsberg - Founder/Chair, Planeta Oceano
36. Sunita Danuwar - Executive Director, Shakti Samuha
37. Chrystia Freeland - Minister of Foreign Affairs, Canada
38. Ellen Agler - CEO, The End Fund
39. Jordan Peele - Director/Producer, Monkeypaw Productions
40. Sister Norma Pimentel - Executive Director, Catholic Charities of the Rio Grande Valley
41. António Horta-Osório - CEO, Lloyds Banking Group
42. Prince Harry and Meghan Markle - Duke and Duchess of Sussex, United Kingdom
43. Beth Ford - CEO and President, Land O'Lakes
44. Michael Crow - President, Arizona State University
45. Arunachalam Muruganantham - Social Entrepreneur, Jayaashree Industries
46. Tricia Griffith - CEO, Progressive Insurance
47. Mahathir Mohamad - Prime Minister, Malaysia
48. Tony Bennett - Head Men's Basketball Coach, University of Virginia Cavaliers
49. Brian Manley - Chief of Police, Austin
50. Scott Gottlieb - Former Commissioner, FDA
About Tony D'Amelio
Tony has spent his career putting talented people and audiences together, first in the music business and later representing the world's leading speakers. After concluding 27 years as Executive Vice President of the Washington Speakers Bureau, Tony launched D'Amelio Network, a boutique firm that manages the speaking activities of a select group of experts on business, management, politics and current events. Clients include: Mike Abrashoff, Vernice "FlyGirl" Armour, Chris Barton, Geoff Colvin, Daryl Davis, Suneel Gupta, Ron Insana, Katty Kay, Polly LaBarre, Nicole Malachowski, Ken Schmidt, Mark Schulman, Bill Walton, and Bob Woodward.