Subscribe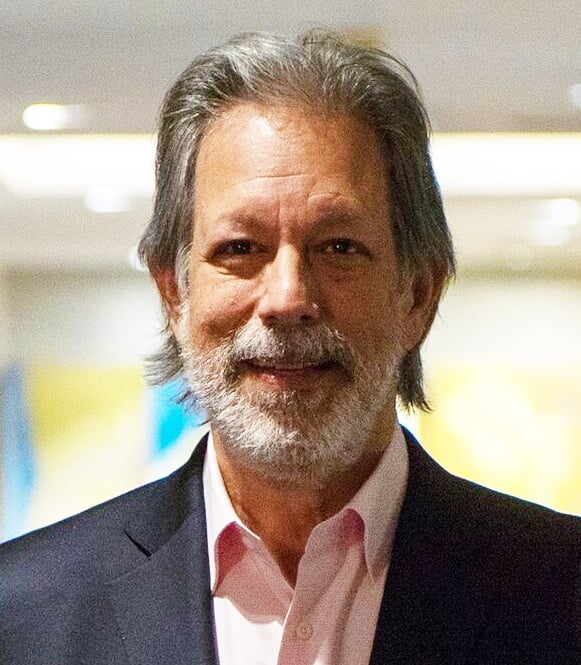 Humans are Underrated: Geoff Colvin on LinkedIn Emerging Jobs Report
Fortune magazine just highlighted LinkedIn's U.S. Emerging Jobs Report for 2018. LinkedIn measured the fastest growing jobs and skills in the country and is a window on the future of work. It highlights some stunning information like this:
-Top Five Emerging Jobs
-Top Five In-Demand Skills (Biggest Skills Gap)
-Top Five Majors for Professionals in Emerging Jobs
-Top Five Fastest-Growing by Job Title
Here is a link to the complete report on LinkedIn.
The results are no surprise to GEOFF COLVIN, senior editor-at-large of Fortune and author of The New York Times' bestseller Humans are Underrated. Colvin's research led to the conclusion that in a future filled with robots and smart technology, certain skills humans possess - like empathy, storytelling, relationship-building, creativity, communication - will be more highly-valued than ever.
---
Top economic expert Geoff Colvin argues that humans are underrated. Learn the high-level skills you need to master to stay ahead in this business climate.
---

GEOFF COLVIN COMMENTS ON THE LINKEDIN REPORT:
"After analyzing data from tens of thousands of employers and 590 million members, LinkedIn concludes that 'The largest skills gaps are soft skills.' These are the skills employers desperately want but simply cannot find – people management, leadership, oral communication. 'People with these skills are hired at faster rates than people without these skills,' the researchers find, regardless of what kind of job they're seeking. 'Those that have them, have a leg up.'"
"Yes, tech jobs are increasing the fastest," Colvin continues, "and rightly so. These jobs are critically important, and many of them are growing at high percentage rates from a very small base. Example: blockchain developer, No. 1 on the list of Emerging Jobs, up by a factor of 33. Yet even these super-hot jobs of the moment include many that are relationship-based. There's even one called 'relationship consultant' -- No. 6 among Emerging Jobs, right after No. 5, 'professional medical representative,' which is in the ultimate relationship field, sales."



Geoff Colvin speaks regularly to audiences of top business leaders. One of the most popular topics is helping leaders get ready for workplace of the future and shows how companies are gearing up to make certain their workforce has the skills that disruptive competition demands. "It's striking," Geoff says, "that as technology advances ever faster, the value of human skills is increasing. That is the thesis of my book Humans Are Underrated, and this new report from LinkedIn is the latest evidence supporting it." Managing disruptive change is an increasingly critical task, and one leaders are eager to hear more about. Here's an example of Geoff speaking on the job skills of the future:
GEOFF COLVIN: High Value Job Skills in Demand

"None of this should be surprising," Geoff says. "As we live increasingly in the digital world, human interaction becomes more valuable. That's what this new LinkedIn report shows, and it's what Humans Are Underrated explains. Every business and every businessperson should take note."
About Tony D'Amelio
Tony has spent his career putting talented people and audiences together, first in the music business and later representing the world's leading speakers. After concluding 27 years as Executive Vice President of the Washington Speakers Bureau, Tony launched D'Amelio Network, a boutique firm that manages the speaking activities of a select group of experts on business, management, politics and current events. Clients include: Mike Abrashoff, Vernice "FlyGirl" Armour, Geoff Colvin, Daryl Davis, Ron Insana, Katty Kay, Polly LaBarre, Nicole Malachowski, Bill Walton, and Bob Woodward.