Subscribe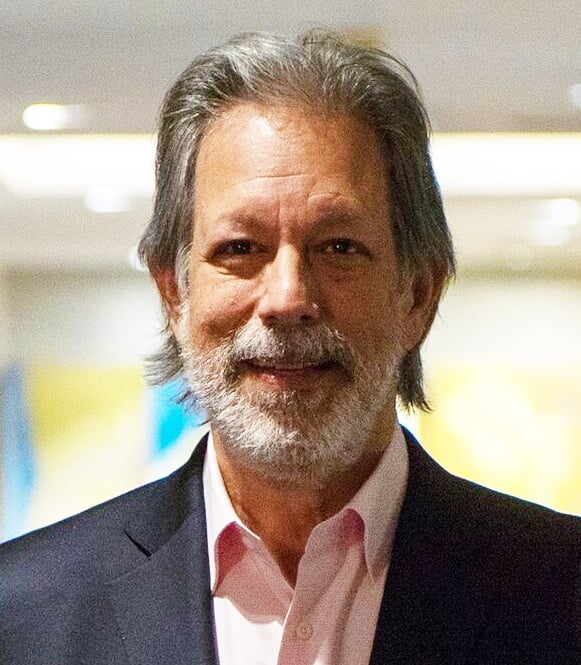 Leading on Purpose: What Does Your Business Stand For?
Managing/Leading Change | Leadership | Organizational Culture
TAKING A STAND
Have you noticed how more and more business leaders are becoming outspoken advocates on important topics? And - they're making business decisions based on their convictions.

The company that first got my attention on this was CVS which banned tobacco products from their stores in 2014, the first national retail chain to do so. They couldn't reconcile being a health-focused company and selling a product proven to compromise their customer's health. CVS has prospered in the aftermath. Since then, there's been a trend of stakeholders holding companies accountable – asking them to stand for something more than just profits. These are the times we live in – and navigating that is tricky stuff for any business leader. Just ask Ed Stack, CEO of Dick's Sporting Goods who banned assault-style rifles and raised the age to purchase guns to 21 after finding out his store sold the Parkland High School shooter a shotgun. That gun wasn't used, but he felt the company needed to do something. They turned $5 million in assault rifles into scrap metal. Actions like that have a profound impact on the corporate culture of an organization as well as how the company is perceived by the public.
NO CONFLICT BETWEEN PURPOSE AND PROFIT
So, what's all this mean? That's what GEOFF COLVIN of Fortune is exploring in his new speech he's created about the tricky role of standing for something in this new era. So much rides on whether those in leadership identify, convey, and pursue a cohesive vision of purpose. Geoff Colvin brings brilliant insights on this timely topic to audiences everywhere, leaving them better prepared to navigate the challenges these decisions open up. Here's a description:


"LEADING ON PURPOSE"
What is a company's purpose? That's no theoretical question. Today employees, customers, investors, the media, government leaders, and others all want to know how – or if – any company is making the world a better place. If they can't see a good answer, that company is more likely to suffer than it might have just a few years ago. Fortunately, society's high and rising expectations of business are a tremendous opportunity. Geoff shows with real-world examples that every company has within it a noble purpose, and it's the job of leaders at every level to identify it, enunciate it, and make sure everybody knows about it. The benefits are significant. Companies that pursue a clear purpose are much better able to attract and keep the best talent, and they perform better than companies that haven't identified their purpose. There's no conflict between purpose and profits; just the opposite. That's why identifying a company's clear and compelling purpose isn't some dreamy exercise with a nice-to-have outcome. In today's social and business environment, it's a must-do – with results that pay off in big ways.
Geoff Colvin of Fortune - Leading on purpose is more common than ever
Read Geoff's feature on the trend of CEO activism in the latest issue of Fortune.
AN EXAMPLE OF PURPOSE IN ACTION
One company that was clearly early in getting religion was PepsiCo. CEO Indra Nooyi pushed the company into healthy foods, sometimes fighting her shareholders in the process. And now, new CEO Ramon Laguarta seems determined to make his mark on the problem of plastic waste, among others. The letter accompanying PepsiCo's latest annual sustainability report has as its opening paragraph:
"Since becoming CEO last fall, I've spent a lot of time thinking about the responsibilities that come with leading an iconic global company. There's the responsibility to serve our customers and consumers; to support our large and diverse workforce; and to deliver returns for the shareholders who have entrusted us with their investment. And at a time of such enormous challenges—from climate change and resource scarcity, to inequality and malnutrition—I also believe that business leadership in the 21st century must include a responsibility to our planet, our communities, and future generations."
That's a big job. Laguarta goes on to say that the modern food system is "no longer fit for purpose." He commits PepsiCo to help build…
"…a more sustainable food system. One that can meet human needs and continue to drive economic growth and social development, without exceeding the planet's natural boundaries."
A big part of that commitment is to help create a world where "plastic packaging need never become waste." The company isn't abandoning plastic; but it is committing to reduce the use of "virgin" plastic—i.e. not recycled—by 35% by 2025. And Laguarta says there is more to come.
"Let me be clear: these efforts are only the beginning. I recognize that we still have a lot of work to do. But I want all our stakeholders to know that advancing sustainability and being a more purposeful company will play an essential role in PepsiCo's future"


About Tony D'Amelio
Tony has spent his career putting talented people and audiences together, first in the music business and later representing the world's leading speakers. After concluding 27 years as Executive Vice President of the Washington Speakers Bureau, Tony launched D'Amelio Network, a boutique firm that manages the speaking activities of a select group of experts on business, management, politics and current events. Clients include: Mike Abrashoff, Vernice "FlyGirl" Armour, Geoff Colvin, Daryl Davis, Suneel Gupta, Ron Insana, Katty Kay, Polly LaBarre, Nicole Malachowski, Bill Walton, and Bob Woodward.