Subscribe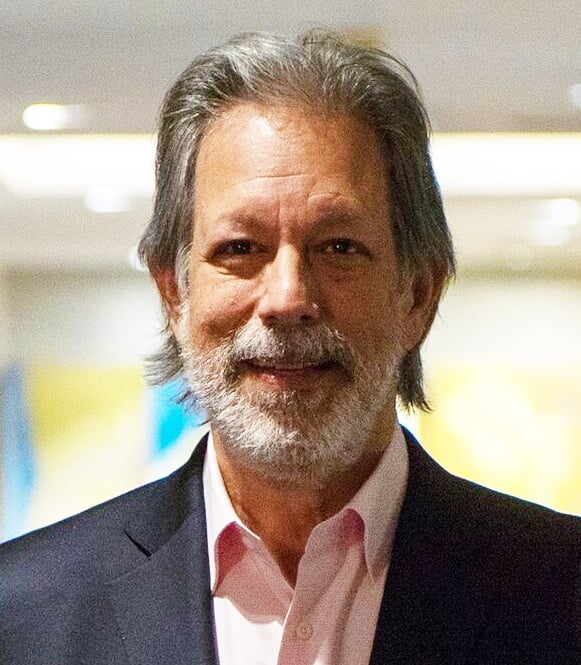 Polly LaBarre: 3 Strategies for Creating a Culture of Everyday, Everywhere Experimentation
INTRODUCTION: Consultant and author Polly LaBarre has a brilliant way of creating actionable steps to address complex challenges leaders in organizations face. In this commentary, Polly offers strategies leaders can use to ramp up experimentation that leads to breakthrough innovations. To learn more about Polly LaBarre and watch videos from past speeches, click here.
____________________________________________________
When it comes to developing your capacity to adapt and invent in a world ruled by expanding complexity and exponential change, experimentation is the ultimate power tool.
Why? Game-changing, future-shaping innovation doesn't burst forth fully-formed like Athena from the head of Zeus. Nor is it the result of meticulous planning. Instead, it requires the generation and testing of hundreds of strategic options. It proceeds by trial and error. In other words, it's a product of experimentation.
Experimentation is simply a process for cycling through many ideas quickly, testing assumptions, getting feedback, discarding what isn't working, and building on what is. In other words, it's a strategy for maximizing your ratio of insights over time and money spent.
As appealing as that sounds, it is not natural behavior for most organizations. When it comes to making decisions about whether and how to venture into new territory, running an experiment is not the first instinct of most leaders. Instead, the tendency is to turn to data and analysis, on the one hand, or personal experience and judgement on the other.
Problem is: even the richest data set can only illuminate the past and personal experience is circumscribed by, well, personal experience. Neither are very good at helping you discern the potential impact of truly bold and innovative ideas.
Experimentation, on the other hand, has the virtue of being both evidence based and emergent. A well-designed experiment quickly tests the merits of your ideas, generates new and relevant insight into the deep needs and behaviors of your customers, and opens up new avenues that weren't apparent before. It also has the benefit of being a lot faster, cheaper, and risk-bounded than launching a meticulously designed battle plan.
So, how do you develop a deep-seated capacity for experimentation—how do you turn it into an every day, every where, every person activity? That's a challenge we've been working on at the Management Lab in a range of real-world settings. Along with new structures, systems, and methods, it requires fundamentally new mindsets. Here are three crucial mind flips for embedding experimentation DNA into your organization:
1. Turn your company into a Lab
In too many organizations the work of invention is relegated to a single department or a single class of employees. Yet, in the relatively few organizations capable of keeping pace with relentless change, it tends to be deeply distributed.
---
Unleash the full power of your organization to innovate and adapt to disruptive change. POLLY LaBARRE, ManagementLab partner & Mavericks at Work co-author, offers fresh and actionable strategies.

---
---
Take Amazon. The company unleashes new products, services, and whole new businesses at a dizzying pace. There's Amazon Prime, Amazon Fresh, Amazon Web Services, Amazon Smile, Amazon Prime Instant Video, Amazon TV, Amazon Business, and on and on. Every one of these new offerings grew out of an experiment. The company runs thousands of "WebLabs" each year to prototype new offerings. Via those WebLabs and other mechanisms, "great innovations, large and small, are happening everyday on behalf of customers, and at all levels throughout the company," says Amazon chairman Jeff Bezos, in his 2013 letter to shareholders. "This decentralized distribution of invention [emphasis added] throughout the company—not limited to the company's senior leaders—is the only way to get robust, high-throughput innovation."
Likewise, Intuit, the $4 billion leader in financial service software, has replaced the traditional big company way of making decisions via analysis, top-down review, executive judgement—or as founder Scott Cook puts it, "politics, PowerPoint, and persuasion"—with "decision by experimentation." Today that's both a mindset and a methodology embedded in Intuit's DNA. Thousands of employees at every level in the organization have been trained to tune into deep customer needs, and to develop, test and rapidly iterate on solutions to those pain points—in other words, to run experiments. That has yielded a wave of customer-centric innovation—from a mobile app for filing taxes that even a millennial could love to a text-messaging-based service called Fasal that empowers Indian farmers with vital real-time information about prices, markets, and the weather.
Ask yourself, what can I do to make my organization (or my corner of it) into a lab for perpetual invention—to equip and empower everyone to test and advance new ideas based on deep customer insight and real-world feedback?
Click Here to Continue Reading This Article
About Tony D'Amelio
Tony has spent his career putting talented people and audiences together, first in the music business and later representing the world's leading speakers. After concluding 27 years as Executive Vice President of the Washington Speakers Bureau, Tony launched D'Amelio Network, a boutique firm that manages the speaking activities of a select group of experts on business, management, politics and current events. Clients include: Mike Abrashoff, Vernice "FlyGirl" Armour, Geoff Colvin, Daryl Davis, Ron Insana, Katty Kay, Beau Lotto, Nicole Malachowski, Bill Walton, and Bob Woodward.