Subscribe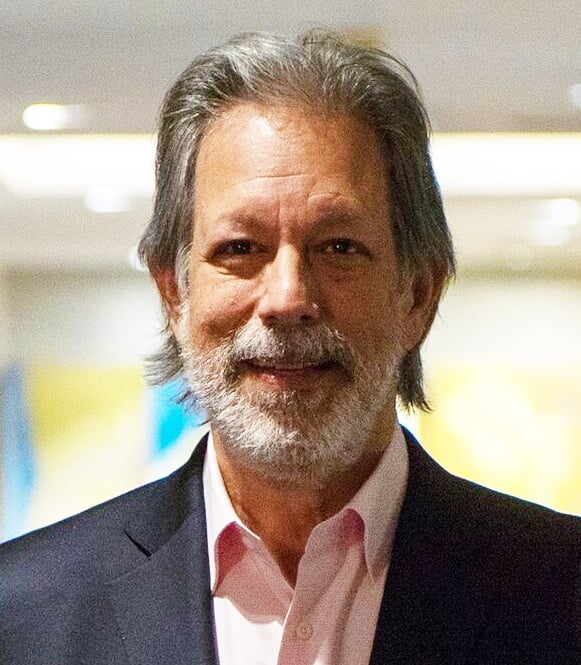 Confronting Reality in Healthcare Organizations
GEOFF COLVIN of Fortune has devoted his remarkable career covering the biggest stories in business. In recent years Geoff's focus has been chronicling the disruptive forces shaping the business landscape and how leaders are navigating them. From his work, Geoff says one thing is abundantly clear "the big difference between winners and also-rans in healthcare is that top leaders and companies confront the realities they're facing faster than the competition."
CONFRONTING REALITY: TAMING THE FORCES DRIVING CHANGE IN HEALTHCARE
From senior leadership to those on the front lines, healthcare professionals can feel overwhelmed by the powerful forces transforming health care: new technologies and procedures, regulation, research findings, shifting demographics, competition, lifestyles, cost pressures, and more. It's an understatement to say it's a challenge managing through all those simultaneous upheavals. Every day means making hard choices and, of course, what's at stake can literally be the difference between life and death.
Healthcare leaders value Geoff Colvin's insights into their extraordinary and unique environment. He has written often in Fortune about the sector, including in his most recent book, Humans Are Underrated; has interviewed many of the field's most notable leaders, including the CEOs of Cleveland Clinic, Mayo Clinic, Kaiser Permanente, and many other top institutions; and has spoken to groups from all parts of the sector – hospitals, insurers, pharmaceutical makers, device makers, and many others. He columns and cover stories share lessons he's learned about the surprising things the sector's top leaders and organizations are doing to succeed despite the many challenges they face.
THE BIGGEST QUESTIONS FACING HEALTHCARE
With all the crucial questions healthcare enterprises face, none may be more important than these: What jobs will technology do better than people? How will humans add value? How will organizations compete? Geoff shows how the most valuable skills in healthcare are increasingly skills of deep human interaction -- empathy above all, collaboration, storytelling, social sensitivity, brainstorming, creating and innovating with others, and leading. Why? Because the research is clear: The human factor improves patient outcomes. It also improves team performance within the enterprise. Geoff reveals how top organizations across the industry are seizing this opportunity, creating organizational cultures that nourish deep human skills. The good news is that we humans already have what it takes to meet the challenge. Now it's up to us to make of it what we will.
ON THE ROAD WITH GEOFF COLVIN SPEAKING AT HEALTHCARE EVENTS
CLEVELAND CLINIC-HIMSS PATIENT EXPERIENCE SUMMIT
In May, Geoff Colvin spoke at the Cleveland Clinic and HIMSS Patient Experience Summit. His session: why executives with social sensitivity create better functioning-organizations. Here's the video:
Healthcare IT News recapped the Cleveland Clinic-HIMSS conference and Geoff's presentation which focused on technology and human factors in healthcare in this article. The topic is perfect for Geoff since it's the focus of his last bestseller, Humans are Underrated.
Geoff talks about AI and the future of healthcare at the Cleveland Clinic conference:
SUPPLEMENTAL READING:
PHILIPS HEALTHCARE CONFERENCE
Geoff Colvin headlined the Philips Healthcare Conference on using 21st-century tech to reinvent healthcare. Geoff led this discussion on business model innovation in healthcare:
HIMSS 2019
Geoff spoke at HIMSS 2019 which attracted 45,000 healthcare professionals looking to learn and apply the newest technologies and practices to their own organizations. AI is a huge part of the equation - and how humans interact with it is obviously crucial.
GEOFF COLVIN - SPEAKS TO HEALTHCARE AUDIENCES - SAMPLE TAKEAWAYS
How the best organizations are using technology most effectively without losing the power of the human factor
The myths and realities of improving population and employee health and how the most successful enterprises are changing their approach
How the critical human skills are being trained effectively at all levels and all positions in the organization
Why human skills are highly valuable within the enterprise – especially for innovation and creativity
Friction-free economy update: technology making things happen faster, cheaper, better – look at how it's transforming every part of the healthcare industry
How successful incumbent companies transform themselves in one of the world's most regulated sectors
How the best companies are developing tomorrow's healthcare leaders amid rapid industry growth


About Tony D'Amelio
Tony has spent his career putting talented people and audiences together, first in the music business and later representing the world's leading speakers. After concluding 27 years as Executive Vice President of the Washington Speakers Bureau, Tony launched D'Amelio Network, a boutique firm that manages the speaking activities of a select group of experts on business, management, politics and current events. Clients include: Mike Abrashoff, Vernice "FlyGirl" Armour, Geoff Colvin, Daryl Davis, Suneel Gupta, Ron Insana, Katty Kay, Polly LaBarre, Nicole Malachowski, Bill Walton, and Bob Woodward.