Subscribe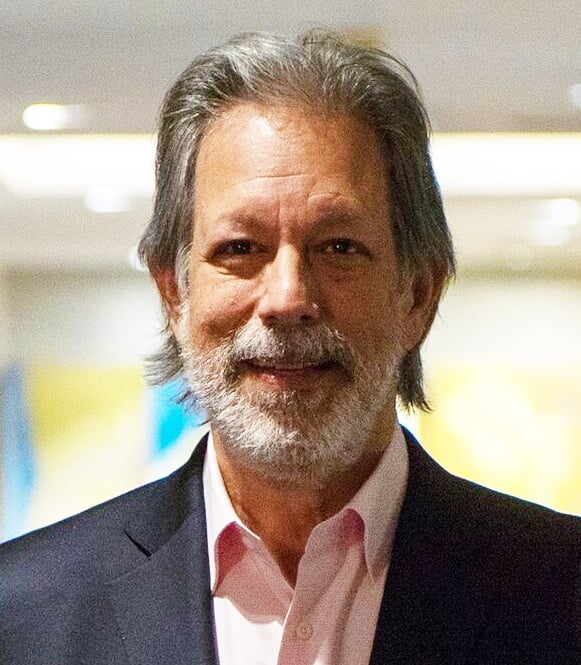 The Upside to This Downturn
THE COMPETITIVE ORDER IS RESET IN TIMES LIKE THESE
YOU CAN COUNT ON IT: The big lesson from past downturns is that the competitive order within industries is rearranged far more than will ever happen in prosperous times. It's already happening -- the pandemic has spurred surprising innovation from companies across a wide range of industries, building a new competitive advantage for those bold enough to take action.
GEOFF COLVIN, senior editor-at-large of Fortune, has reported on how top leaders and companies adapt to challenging times for more than four decades. His respected insights – found online, in the magazine, and on the CBS Radio Network – help business leaders seize opportunities that come with crisis. Geoff is author of the seminal book on the subject, The Upside of the Downturn, which came out in the midst of the Great Recession. He's written extensively on the topic including his new feature in Fortune (subscription required, sorry) just out last week is called "Coming out of a crisis, the boldest companies win."
Yes, times are tough right now, but as Geoff Colvin so often says, "Someone's going to win – why not you?"
THE PANDEMIC HAS SPARKED INNOVATION
I spoke with Geoff Colvin on Zoom the day his Fortune feature was published. He offered leaders a playbook for coming out of this crisis even stronger. The key is to confront reality faster than the competition and take decisive action. What kind of action? Geoff says winning companies…
Don't just accept the new normal – they embrace it
Update the business model
Don't just cut costs – they rethink them
Make strategic acquisitions
Steal great people
GM IS A GREAT EXAMPLE
One unlikely company where COVID-19 has sparked innovation is GM. CEO Mary Barra, a fixture on Fortune's list of the Most Powerful Women in Business, appeared on Fortune's Leadership Next podcast in June to speak about it. When the coronavirus hit, GM was the first major American automaker to put idle assembly lines to work producing ventilators. She sprang into action again following the killing of George Floyd and the swelling protests supporting Black Lives Matter, committing the company to internal improvements on diversity and vowing to use the power of GM to drive global change. Geoff weighs in on the conversation at the 12:00 minute mark. He has been reporting on Barra since she became CEO in 2014 and says the changes she's wrought in the GM culture are extraordinary, and her example provides valuable lessons for any leader looking to drive change at their own company. Here's the link to the podcast.
SPEAKING OF GEOFF COLVIN
In addition to his work at Fortune, Geoff Colvin is a popular speaker who helps business leaders understand how to navigate an unpredictable business landscape. Lately, of course, he's been speaking virtually – but virtually or in-person, Geoff Colvin will provide actionable takeaways for audiences. Here's a link to Geoff's interactive landing page which includes his new 3-minute overview video.
About Tony D'Amelio
Tony has spent his career putting talented people and audiences together, first in the music business and later representing the world's leading speakers. After concluding 27 years as Executive Vice President of the Washington Speakers Bureau, Tony launched D'Amelio Network, a boutique firm that manages the speaking activities of a select group of experts on business, management, politics and current events. Clients include: Mike Abrashoff, Vernice "FlyGirl" Armour, Geoff Colvin, Daryl Davis, Suneel Gupta, Ron Insana, Katty Kay, Polly LaBarre, Nicole Malachowski, Bill Walton, and Bob Woodward.