Subscribe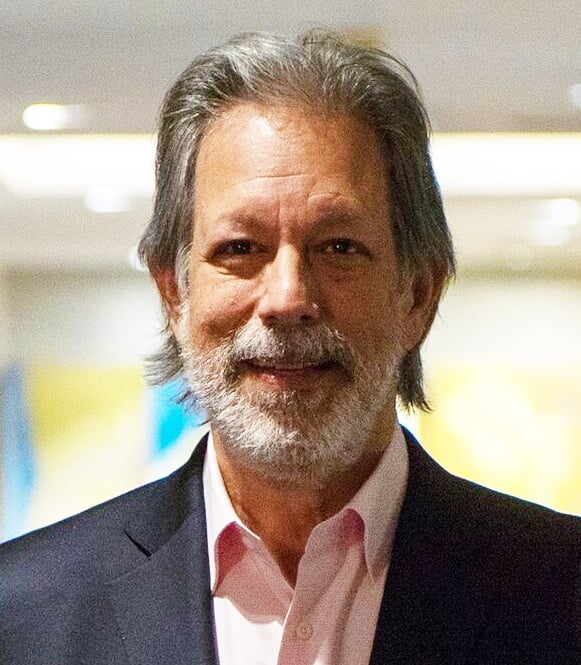 WOMEN, CONFIDENCE AND LEADERSHIP - INSIGHTS FROM THE CONFIDENCE CODE
THE CONFIDENCE CODE: CLOSING THE CONFIDENCE GAP
Women and confidence: KATTY KAY co-wrote the book on the subject. The Confidence Code: The Science and Art of Self-Assurance – What Women Should Know (written with Claire Shipman), created quite a stir when it was released. The science part was rather sobering: women, even in top leadership roles, are more genetically predisposed to lack confidence than men...confidence and leadership don't necessarily go hand-in-hand. The art part was more reassuring: confidence is indeed a choice. The book launched a productive discussion about women and confidence that goes on to this day.
In their earlier effort, Womenomics: Write Your Own Rules for Success, Katty Kay and Claire Shipman gave women and the companies they worked for a better understanding of how to rethink the work relationship in ways that created win-win for both parties.
In her speeches on The Confidence Code, Katty Kay cites research and anecdotes to support both the art and the science associated with confidence and women. Her talks are positively inspiring to her audiences because they can all relate to the stories and evidence she cites.
Katty Kay responds here to questions about women and confidence: the book, the research, and how women can find a path to confidence that's authentic for them.
Interested in learning more? Take The Confidence Quiz here.
---
Katty Kay inspires women with the message that being more confident is a choice. In the Introduction of The Confidence Code, learn how to conquer self-doubt and how women can find their path to confidence.


---
WOMEN AND CONFIDENCE - THE KATTY KAY INTERVIEW
WHAT PROMPTED YOU TO WRITE THE CONFIDENCE CODE?
We would interview women all across America -- women in incredible positions of importance – and we came across this self-doubt -- women who you think should be brimming with confidence, would talk to us about how they were just lucky to be in the right place at the right time, to get their job.
DO YOU THINK IT WAS HUMILITY?
We don't because it wasn't just words. They weren't saying one thing and doing another. They genuinely believed they weren't good enough. When you start looking into all of the data, it's that women's perception of their ability skews below their actual ability. It's not that they are just saying, "I'm not very good," but actually thinking they are really good. They don't believe they are as good as they are. Who would have thought it was such an issue?
SO THIS IS THE CONFIDENCE GAP YOU TALK ABOUT?
Yes, the confidence gap is real. Women tend to underestimate their abilities and that's really what the confidence gap is. We need to shift that needle to bring it in line with the reality. When you talk to women they will tell you that they don't feel they're as valuable in their jobs as men do. And we dug up a ton of research on this that showed us that something we had suspected was true really was real.
WHAT KIND OF RESEARCH WAS DONE FOR THE CONFIDENCE CODE?
We talked to a lot of psychologists at business schools who put men and women in front of scientific reasoning quizzes. The women will routinely think they have done less well than they have done. The men will think they have done better than they have done. In reality, they have done about the same. That was a revealing study.
In another case, a professor in the University of Milan in Italy, Zach Estes, put a group of men and women in front of something called a spatial awareness test. It looks a bit like a 3-D Rubik's Cube and he asked them to solve a whole load of problems. He found when he did this test that the women scored much worse than the men. So he went back over the answers and found that the women were skipping questions a lot more often than the men were. He told the group, "Okay, no more skipping. You'll have to answer all of the questions." When the women had to answer all of the questions, guess what happened? They did just as well as the men. They had chosen to skip the questions because they didn't want to risk getting them wrong. And to some extent that became a metaphor for us about the confidence gap. If you skip the questions in life, you are not going to score as well as you could do. And when we asked Zach Estes, "So why is it? Knowing that they would get lower scores, why did the women choose to skip the questions?" He said it was fear of failure. They didn't want to risk answering something that they weren't a hundred percent sure they were going to get right.
HOW DOES THIS PLAY OUT IN LIFE?
It's pretty compelling, the evidence that there is a gap in confidence among women in the professional space -- much less so in our relationships. We actually are as confident, if not more confident than men, when it comes to our friendships, when it comes to our role as mothers, when it comes to our marriages and our relationships. But when we get into that professional world…Hewlett Packard has done work on this. Women will apply for promotion when they have a 100% of the skills necessary for the job. Men are happy to apply for the same promotion when they have 60% of the skills because they can. And guess what! They'll learn the rest when they get there. Columbia has done work on this -- something called honest overconfidence would suggest that men tend to overestimate their abilities by something like 30%.
AND THERE'S A GENETIC BASIS FOR THE GAP?
We were surprised to learn when we were writing this book that confidence is partly genetic - something like 25% to 40%. We've gone through a lot of work by neuroscientists who are looking literally at the genes that predetermine whether you might be a confident person or not. They've narrowed it down to a cluster of genes that can predispose you towards confidence or anxiety. They also determined that women are more likely to be genetically predisposed to lack confidence than men.
YOU HAD YOUR OWN GENES TESTED
We did, at Claire's suggestion. Two weeks after sending in our samples we got emails from the neuroscientist with results. I sit before you now, a basket case when it comes to confidence. I have no genetic predisposition to confidence. It was another moment in our research where we thought, "What do we do with this?"
BUT YOU'RE BOTH SUCCESSFUL – ISN'T THAT AT ODDS WITH YOUR GENES?
One neuroscientist described it to us really sensibly. She said you're born with a set of genes and that's basically your concrete highway, but during the course of your life you can build bridges and tunnels and other roads around that highway. You'll always have that concrete highway, but you can build structures around it that basically you can change the way you are. And I think what Claire and I have done through the choices that we have made, has been deliberate choices to build new confident pathways.
WHAT'S MORE IMPORTANT FOR SUCCESS: COMPETENCE VS. CONFIDENCE?
Cameron Anderson out in Berkley, California studies the relative importance of competence and confidence when it comes to success. His conclusion is that when it comes to success, confidence matters as much, if not more than competence. And then we thought this was so depressing we almost didn't put it in the book because for women it's an anathema. We are all about competence. We think that if we put our heads down and we work hard and we play by the rules and we color in the lines, somebody will come along and pat us on the shoulder and tell us our natural talents have been rewarded. And then we looked around us kind of irritated as the guys around us have got promoted over us and pay rises bigger than ours and we knew they weren't more competent than we were, but they had something else. They had confidence. And we decided we needed to put this in the book because it is time for women to redefine what talent really means. A part of talent is having confidence. It is that ability to speak up in a meeting, to come up with new ideas, to tell your boss when you've had a success, to go for that promotion, to be in the forefront of the team and show leadership capacities. That is confidence and it matters when it comes to success. And I think it's time that women rather than kind of shying away from this idea, embrace it because it's something we can all learn.

WHAT'S THE BEST DEFINITION OF CONFIDENCE?
Richard Petty, who is a psychologist at Ohio State, said to us that he thought the best definition of confidence was this: "Confidence is the stuff that turns thoughts into action," which is beautifully simple. The great thing about that idea is that not only does it turn thoughts into action — "I want to introduce myself to that interesting-looking person at a party, but I feel nervous about doing so" — confidence gets you across the room to shake somebody's hand and introduce yourself. When you do it, when you take the action, you grow your confidence. So, it's a wonderfully virtuous circle. Confidence is about action. When it comes to women and confidence – that's the message we set out to deliver.
THAT'S A GREAT DEFINITION
It made us realize that while confidence is to some extent genetic, it's much more importantly a choice. It's what psychologists call volitional and we can choose to take action. We can choose to take a risk. We need to act more which means being prepared to take risks, go outside our comfort zone, do things that we find hard for ourselves, because that's how we grow our confidence. Whether it's in our personal life, in our professional life, in our academic life, we grow our confidence by trying things that are difficult for us.
YOU ALSO SAY THAT THINKING LESS IS CRUCIAL TO CONFIDENCE
It is. We know that you can send a man and a woman into an identical review. The man will come out convinced he's about to get a promotion. The woman will come out thinking she needs to find a new job; that she's about to get fired because she will have heard that one little line, "room for growth " or "Could improve on. . ." – and that's what will spin around in her.
I've done the same thing. I've anchored shows where I've asked one stupid question in the course of three hours. Twelve hours later I'm still thinking about that one stupid question. I'm not thinking about the other great stuff I've done during those three hours. The next day I'm still thinking about that one question. Three weeks later and I'm still thinking about that one dumb question! It probably wasn't even a dumb question, but it's going around and around in my head. It's called ruminating and it's what women are very good at. We need to draw a line under the ruminating because it stops us from taking risks. So that's really the critical part of the confidence code. We need to act more and think less.
WHAT ELSE?
The final part of the confidence code is being authentic. We wrestled with this a lot while we were doing our research. Basically we questioned, do you have to be a jerk to be confident? Is the person that is confident the one that has the most swagger and the most bravado and the person that dominates the meetings and speaks loudest and longest. Is that what confidence is? I think for a lot of women that's kind of an alien idea. We feel like we are putting on somebody else's armor.
SO WHAT'S THE ANSWER?
It was Christine Lagarde, the first woman to head the International Monetary Fund, who was really helpful to us in explaining this. She said it's essential for women to be authentic. Don't give up the very qualities that make you valuable — an ability to listen, ability to build consensus, a high EQ that's good at reading a room, warmth. Warmth is an amazing quality to have. It's a very powerful quality. Don't give up all of that in the pursuit of a mannerism — bravado and swagger — which doesn't really suit you, and when you try it, doesn't work for you anyway. We're not asking people to become somebody different. We are just asking them to bring their perception of their abilities in line with their abilities. When you're there, you're in the sweet spot.
WHAT TIPS DO YOU HAVE TO IMPROVE CONFIDENCE?
Be prepared to fail. Get over the fear of failure — that techie buzz phrase "fail fast" is a great one for women. Women hold themselves to a very high standard. We know this. Women are 25% more prone to perfectionism than men are. We're perfectionists at work. We're perfectionists as wives. We're perfectionists as mothers. We're perfectionists in the yoga studio. You name it, we want to be perfect at it. If you're going to try and be perfect, you're never going to get there. It's an impossible standard, right? No one is ever going to be perfect. But the pursuit of perfection is something that holds us back from taking risks because it makes us very scared of failing. One of the first things that people who are under-confident need to do is give up trying to be perfect. It will be the single biggest thing that they can do to help them take risks and be prepared to fail.
TELL US YOUR STORY: Did you take the Confidence Quiz linked in the article? Were you surprised by the results? What have you done to nurture your confidence? Tell us about it below or click here to read about Katty's speech on The Confidence Code.
About Tony D'Amelio
Tony has spent his career putting talented people and audiences together, first in the music business and later representing the world's leading speakers. After concluding 27 years as Executive Vice President of the Washington Speakers Bureau, Tony launched D'Amelio Network, a boutique firm that manages the speaking activities of a select group of experts on business, management, politics and current events. Clients include: Mike Abrashoff, Geoff Colvin, Ron Insana, Katty Kay, Polly LaBarre, Beau Lotto, Nicole Malachowski, David Meerman Scott, Bill Walton, and Bob Woodward.